​Binance Weekly Report: Life in Binance
2021-01-29
In this weekly report (January 23 to 29, 2021): Several new updates for BNB Chain, a sum-up of this week's crypto market amid DOGE's rise and Elon Musk's comment, and a handful of guides for our users.
Crypto Market Overview: Dogecoin, Elon Musk Steal the Show
This week, the crypto market was more or less trading in a sideways manner, except for an interesting Friday when Dogecoin stole the show and Elon Musk prompted a significant rally. Bitcoin traded between $30,000 and $34,650 for most of the week before Elon Musk's Twitter bio change to just "#bitcoin" propelled BTC's rise from $32,200 to $37,500 over the last six hours of Friday.
Before the Elon Musk-fueled run for Bitcoin, Dogecoin went through an unprecedented rally that saw its value rise by more than 800% in just 24 hours. DOGE reached as high as No. 7 on the crypto rankings, before going outside the top 10 on Friday night. 
Ethereum had a historical week, with an all-time high of $1,467 reached on Monday, according to CoinMarketCap. Since then, ETH traded between $1,220 and $1,420. Meanwhile, BNB fluctuated between $40 and $43.90 and ended the week closer to the high end of this range. 
The overall crypto market cap rose from $930 billion on Saturday to $1 trillion on Monday. It then went as low as $875 billion on Wednesday before Bitcoin's late rally drove it up to as high as $1.1 trillion on Friday.
For more crypto-related news and updates, head over to the Binance News service. We now move to updates from the Binance ecosystem and beyond. 
From the Binance Team
1. Binance Blockchain Week 2021: Speaker Lineup Revealed. We're excited to reveal more of our speaker line-up, which features leaders and entrepreneurs, visionaries and experts, and some of the industry's biggest names and most daring innovators.  Binance Blockchain Week premieres on February 1st, and we can't wait to see you there. If you haven't registered yet, sign up and get your free tickets now. 
2. Binance Research Releases First-Ever Global Report on Crypto User Motivations, Behaviors, and Preferences. The first-ever report examines data from over 61,000 crypto users worldwide, shedding light on the motivations, behaviors, and preferences of this growing audience. 
3. Life At Binance: Real Stories From Behind The Scenes. How is it like to work for the world's largest crypto exchange? What's our internal culture, and what motivates Binance employees to push forward? Read real stories from behind the scenes of Binance.
4. Join the Binance Hackathon: The Future Is Now | Powered by Gitcoin. We welcome developers, builders, and creators to build the next generation of projects for BNB Chain (former BSC). The hackathon will feature $60,000 in cash prizes, an array of bonus prizes, and introductory workshops. All eligible participants are invited to a BNB Chain Trivia Game Show to win additional prizes.
5. When Should I Buy Bitcoin? While the Bitcoin market fluctuates every day, the long-term story is of unprecedented growth and optimistic forecasts by everyone, from long-time believers to, increasingly, many institutions. In this article, we discuss what Bitcoin will be in 2021 and why this matters when it comes to deciding when to buy Bitcoin.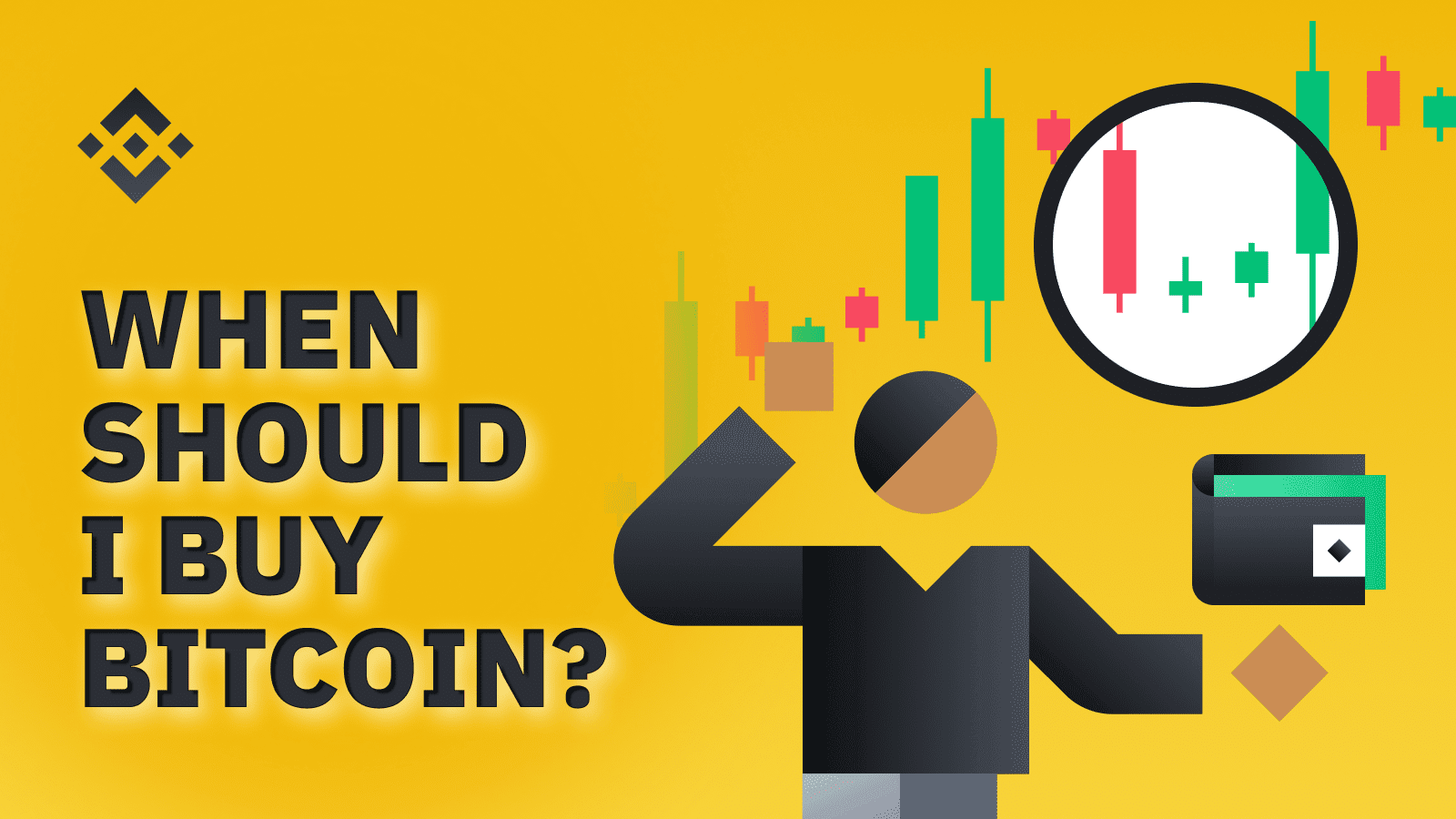 BNB Chain Updates
6. Binance Extension Wallet v1.131.1 Release. Binance Extension Wallet v1.131.1 is released and verified on Firefox and Chrome.
7. Binance Bridge Now Support Buy BNB as Gas. Binance Bridge adds a new feature of buying BNB as gas. When users swap their tokens to the BEP20 equivalents on BNB Chain, they could choose to buy some BNB to pay for gas at the same time.
8. ChainIDE now supports BNB Chain! ChainIDE, WhiteMatrix's cloud-based Integrated Development Environment, will now support the development of smart contracts on the BNB Chain.
9. The 1st Round of Quadratic Funding Grant now live on BNB Chain. BNB Chain has launched the first Quadratic Funding Grant round on HackerLink, a blockchain developer platform by DoraHacks. The program encourages and supports early-stage developer projects building next-gen decentralized protocols and applications.
10. BNB Chain Mainnet Lagrange Upgrade Announcement. The  Chain Mainnet is expected to have a scheduled hard fork upgrade at block height 146,060,000. Based on the current block, generation speed is forecasted to be around 2021/02/23 at 5:00 AM (UTC). The full node runners on the mainnet are expected to switch their software version to v0.8.2 by 2021/02/23.
11. pNetwork Brings Non-Fungible Tokens on the BNB Chain. pNetwork will release a BNB Chain-Ethereum bridge, enabling major cryptocurrencies and non-fungible tokens to be tokenized and moved onto the BNB Chain
Binance Exchange Updates
12. Binance Launchpool introduces Litentry, A decentralized Cross-Chain Identity Aggregator. Litentry provides a secure vehicle through which users manage their identities, and dApps obtain the real-time credit/reputation of an identity owner across different blockchains.
13. NEW LISTINGS: Nervos Network (CKB) 
14. NEW INNOVATION ZONE LISTINGS: Trust Wallet Token (TWT)
15. NEW TRADING PAIRS: BETH/ETH, USDC/BUSD, TUSD/BUSD, PAX/BUSD, DOGE/EUR and DOGE/TRY, and EOS/EUR and LTC/BRL.
16. Binance Staking launched IOST Staking with Up to 54.49% APY and CRV Staking with Up to 13.42% APY.
17. We completed the DIA Airdrop Distribution. The snapshot for the airdrop took place at 10:00 AM (UTC) daily from 2020-09-25 to 2020-12-10. We have now completed the distribution of DIA tokens to DIA holders according to our previous announcement.
18. Earn Up to 20% APY on DUSK, EGLD, and RIF with Binance Savings.
19. Binance Pool launches 27th phase of dual savings products for BTC, USDT, and BUSD.
20. Binance Supports the Cosmos Network (ATOM) Network Upgrade & Hard Fork. Read the latest update to learn more about the current status. 
21. Binance Will Support the PIVX (PIVX) Network Upgrade & Hard Fork. Binance will support the PIVX (PIVX) network upgrade & hard fork at the PIVX mainnet block height of 2,700,500 or at approximately 2021-01-30 06:25 AM (UTC). Deposits and withdrawals of PIVX will be suspended starting from 2021-01-30 00:00 AM (UTC).
22. API Functionality Now Enabled for Binance Vanilla Options 
23. REMOVED TRADING PAIRS: CMT/BTC, COMP/BNB, ONE/BIDR, SRM/BIDR, WTC/ETH
Binance Futures Updates
24. A Top Trader Made Over $700,000 On Binance Futures Last Month. Here's How You Can Follow His Trades in Real-Time. Over the last month, YardThoseCheap, a top-trader on Binance Futures, made $712,126. On the Binance Futures leaderboard, you can follow YardThoseCheap to see every trade he makes and follow other top traders on Binance.
25. Earn More with the New Coin-Margined Futures Referral Bonus Program  
26. Binance Futures launched USDT-Margined Perpetual Contracts with up to 20x for SAND, ANKR, and LUNA.
27. NEW ON MARGIN: SNX & REEF
28. Updates to USDT-Margined DOGE Perpetual Contracts.
Fiat, P2P, BNB, and BUSD Updates
29. All You Need To Know About Binance P2P Bitcoin & Crypto Exchange. To understand how Binance P2P works, we'll first go into what P2P transactions are, where you can execute them, and finally, what you can get from trading on Binance P2P.
30. Binance P2P Webinar: 360° Peer-To-Peer Trading Guide. We are hosting a Binance P2P webinar on January 30, 2 pm UTC on our Youtube channel. Join us to learn how to trade and earn money with 0 fees on Binance P2P and win 350 BUSD!
31. Binance extends zero maker and withdrawal fees promotion for BRL and adds Buy Crypto with Credit Cards Feature for BRL.
Binance Ecosystem Updates
32. Binance Extends VIP Invitation Program to 2021-04-27. We are extending the VIP Invitation Program to 2021-04-27 23:59 (UTC). Show us your trading volumes on competing exchanges, and we will offer you, for two months, a VIP tier that is one level higher than what you would have received if you had traded this volume on Binance.
33. Binance Academy newest articles:
34. Binance Research latest reports:
Promos and Community
35. ONGOING: $50,000 Giveaway in ADA After Your First Fiat Deposit or Card Transaction 
36. ONGOING: CKB Trading Competition - $50,000 in CKB Tokens to Be Won! 
37. ONGOING: SKL Trading Competition - $50,000 in Rewards to Be Won! 
38. COMPLETED: ForkNEM (XEM) Trading Competition
39. COMPLETED: Explore and Share Your #Binance2020
That's a wrap for the past week. Follow us on Twitter, Instagram, Facebook, and YouTube, and join our official Binance Telegram group to talk more with our community.