Your submission will be reviewed as soon as possible and you will be notified via email once it is completed.





If the original email address is inaccessible

1. Please click on 【Lost access to verification?】on the page, where you are required to enter previous e-mail verification code.


2.Choose 【xxx@xxx.com cannot be sent. Please submit a reset request.】, then click on 【Confirm reset】

*If your Google/SMS verification is unavailable too, you can choose to reset multiple security items.



3. Enter the required 2FA verification codes, then click on 【Submit】

4.Please fill in your new email address (the new email address should not be registered in Binance), click on【Get code】.

Enter new email 6 digit verification code, then click on 【Reset now】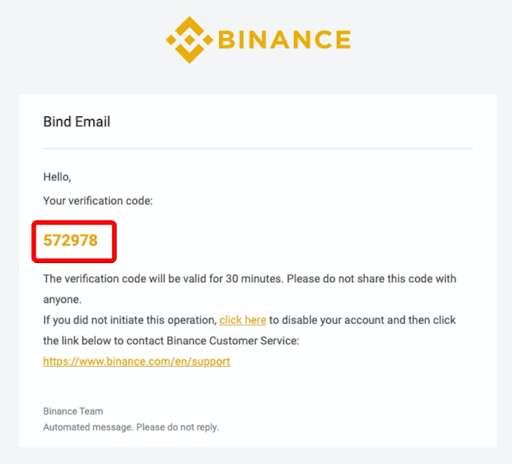 5. The system will recognize your account information and level.

For Lv1 users, according to your account information, you will be required to answer security questions or to complete account verification.
Answer security questions:
Complete account verification:

After verification, or if your Account is Lv2, you will be required to complete face verification.
Face verification:

Please complete face verification on your PC or by using the "Scan" function on the Binance mobile app to scan the QR code. If you have completed your face verification on the APP, after verification is done, please click the【I have completed this on my phone】to proceed further.
After you complete face verification, your submission will be reviewed as soon as possible, please wait with patience.