Merhaba Turkey: Introducing Binance TR, Your Local Exchange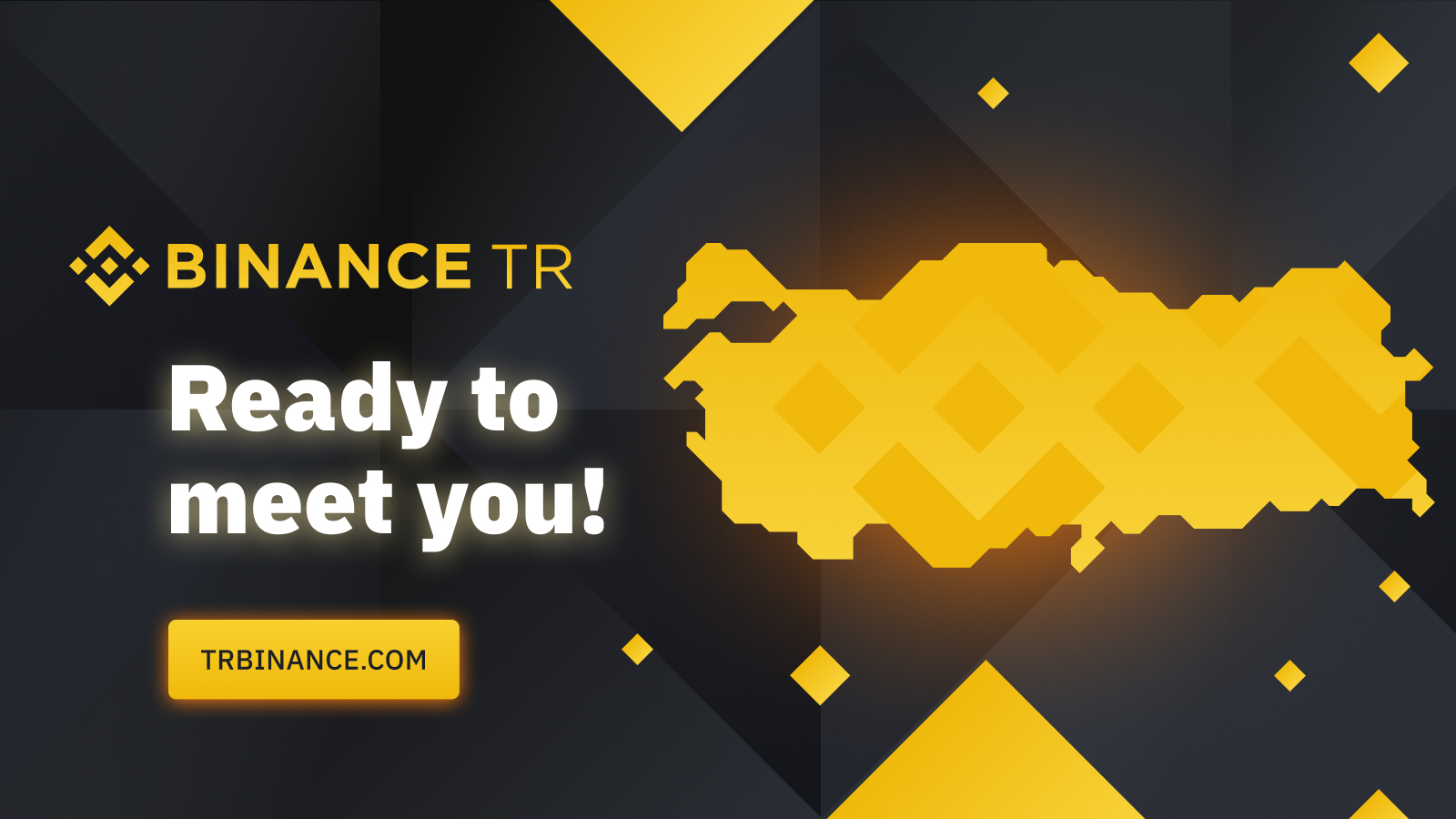 We are formally entering the Turkish market, through the launch of Binance TR, which you can access now at trbinance.com.
Binance TR is a fiat-to-crypto and crypto-to-crypto exchange for users in Turkey. It leverages Binance's industry-leading technology, security, and liquidity through Binance Cloud, an infrastructure solution for customers and partners to launch digital asset exchanges.
Through Binance TR, users in Turkey can now deposit and withdraw Turkish lira (TRY) via a direct bank channel and trade crypto directly with TRY pairs. 
Trbinance.com is owned by Binance and operated by BN Teknoloji A.Ş, an established fintech company.
At launch, Trbinance.com supports trading for the following pairs: BTC/TRY, ETH/TRY, USDT/TRY, XRP/TRY, BNB/TRY, BUSD/TRY and BTC/USDT, ETH/USDT, XRP/USDT, BNB/USDT, BUSD/USDT, with additional coins/tokens to be supported soon.
"Turkey is not only one of the leading countries in blockchain adoption but also a key bridge market for the global economy, which connects Asia to Europe," said Binance CEO Changpeng Zhao (CZ). "Interest and development in the crypto space from Turkey have been dynamic from the early days of Binance. We are looking forward to providing a local crypto exchange platform, which will be shaped and developed together by us and our Turkish community."
Trbinance.com is supported by the core functionalities of the Binance Exchange (Binance.com), including the market's leading spot trading liquidity, robust matching engine, the most advanced state-of-the-art security, custody, and risk controls.
Binance TR contributes to our expanding efforts to increase convenience and access to users looking to buy and trade digital currencies around the world. Binance has established joint ventures with leading global partners to create fiat-to-crypto trading platforms in Singapore, Korea, Uganda, Jersey, and the United States, with Binance.UK to follow. These trading platforms allow users to easily and securely buy and sell digital currencies using select local currencies.
Binance TR is covered by the Binance SAFU fund.
Learn more and start trading by visiting, https://www.trbinance.com/
You can follow the latest developments about Binance TR on Twitter and Telegram