Binance Futures to Launch New Cross Collateral Feature
2020-02-05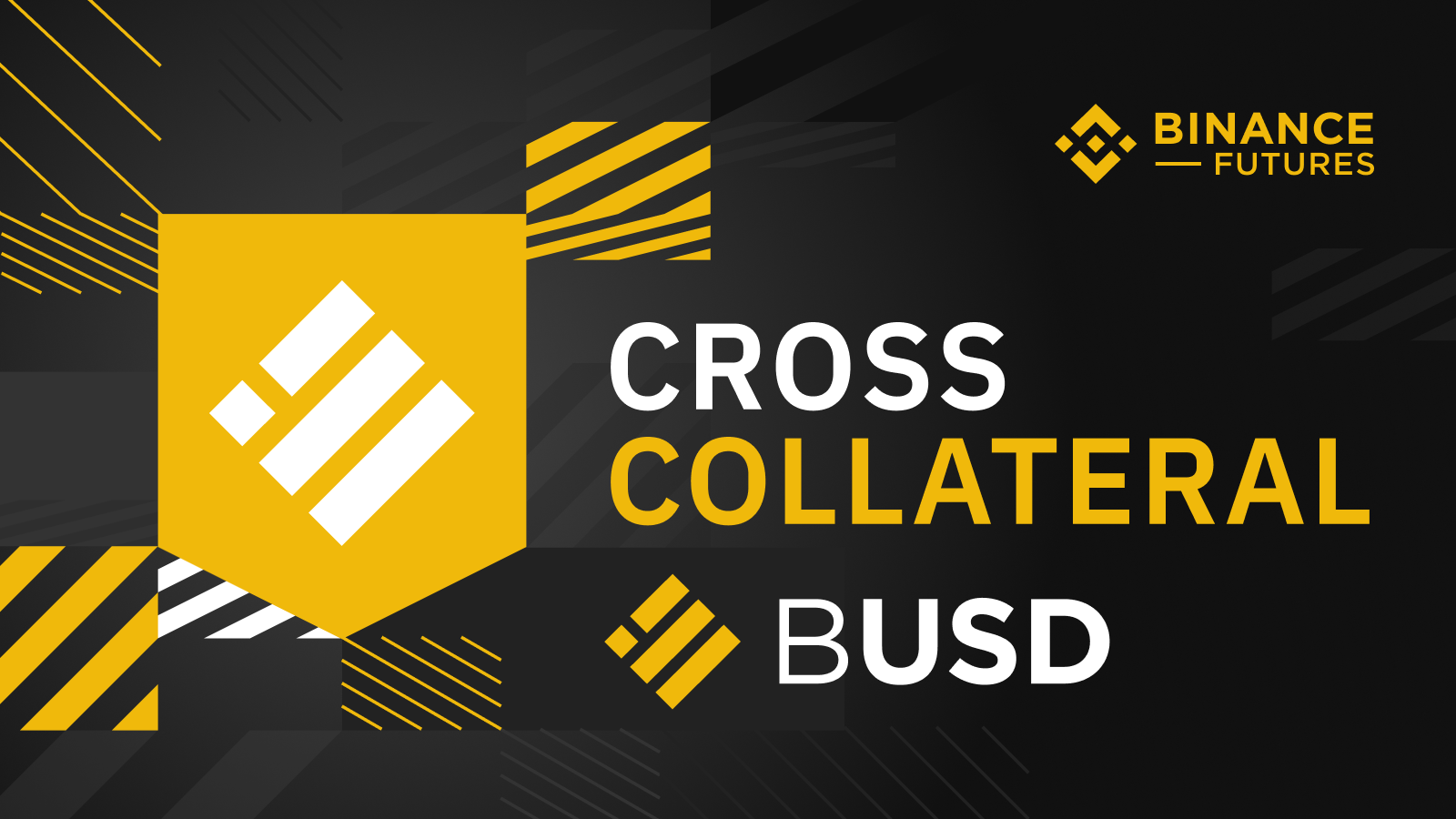 Binance, the leading global cryptocurrency exchange by trading volume, is launching a new Cross Collateral feature on its Binance Futures trading platform.
Cross Collateral is an innovative model which allows users to trade futures using crypto assets from their Binance Exchange Wallet as collateral, without the need to sell any coins. The new feature allows traders to borrow USDT at 0% interest, using BUSD in their Exchange Wallet as collateral, and without having to transfer BUSD to their Futures wallet. The Cross Collateral feature will be available from February 5th, 2020 at 12:00 PM (UTC).  
"Cross Collateral is a much-anticipated feature for traders on Binance, allowing more flexibility and more choices of deposits to open futures positions," said Aaron Gong, Director of Binance Futures. "Our initial Cross Collateral offering will be BUSD, our flagship stablecoin, and we will introduce additional accepted tokens in the near future."
The Binance Futures platform offers users the opportunity to trade high leverage with 13 trading pairs and also hedge existing positions to better manage their risk. To date, users can trade BTC contracts with a leverage of up to 125x, the highest among major crypto exchanges.
Learn more about Binance Futures via Binance Academy's The Ultimate Guide to Trading on Binance Futures, and to start trading, visit: https://www.binance.com/en/futures/BTCUSDT
About Binance Futures
Binance Futures offers perpetual futures for BTC/USDT, ETH/USDT, BCH/USDT, XRP/USDT, EOS/USDT, LTC/USDT, TRX/USDT, ETC/USDT, LINK/USDT, XLM/USDT, ADA/USDT, XMR/USDT and DASH/USDT pairs, which serves as a complementary product to the existing spot pairs on Binance. Visit: https://www.binance.com/en/futures/BTCUSDT, or download Binance iOS crypto app on App Store or Binance Android trading app on Google Play.
About Binance
Binance is a blockchain ecosystem comprised of several arms to serve the greater mission of blockchain advancement and the freedom of money. Binance Exchange is the leading global cryptocurrency exchange by trading volume, with users from over 180 countries and regions. The Binance ecosystem is also comprised of Binance Labs (venture capital arm and incubator), Binance DEX (decentralized exchange feature developed on top of its native, community-driven Binance Chain blockchain), Binance Launchpad (token sale platform), Binance Academy (educational portal), Binance Research (market analysis), Binance Charity Foundation (blockchain-powered donation platform and non-profit for aiding in sustainability), Binance X (developer-focused initiative) and Trust Wallet (its official multi-coin wallet and dApps browser). For more information, visit: https://www.binance.com
Disclaimer: 
Risk warning: Buying, selling, holding and partaking in futures trading of cryptocurrencies are activities that are subject to high market risk. The volatile and unpredictable nature of the price of cryptocurrencies may result in significant loss. Binance is not responsible for any loss that you may incur from price fluctuations when you buy, sell, hold and leverage cryptocurrencies.