50 Merchants Win at the Binance P2P Global Merchants Awards 2021
2021-02-08
Over the past year, over 2,500 merchants have joined the Binance P2P platform and contributed to nearly 90% of the liquidity on the Binance P2P platform. They provided crypto services for users over 60 countries, completing approximately 3,400,000 trades. 
Since we launched Binance P2P Global Merchants Awards 2021 in early January, 50 merchants have achieved 850% growth in trades and managed to maintain an overall 80% completion rate! We are so thrilled to announce the 50 winners of our Binance P2P Global Merchants Awards 2021!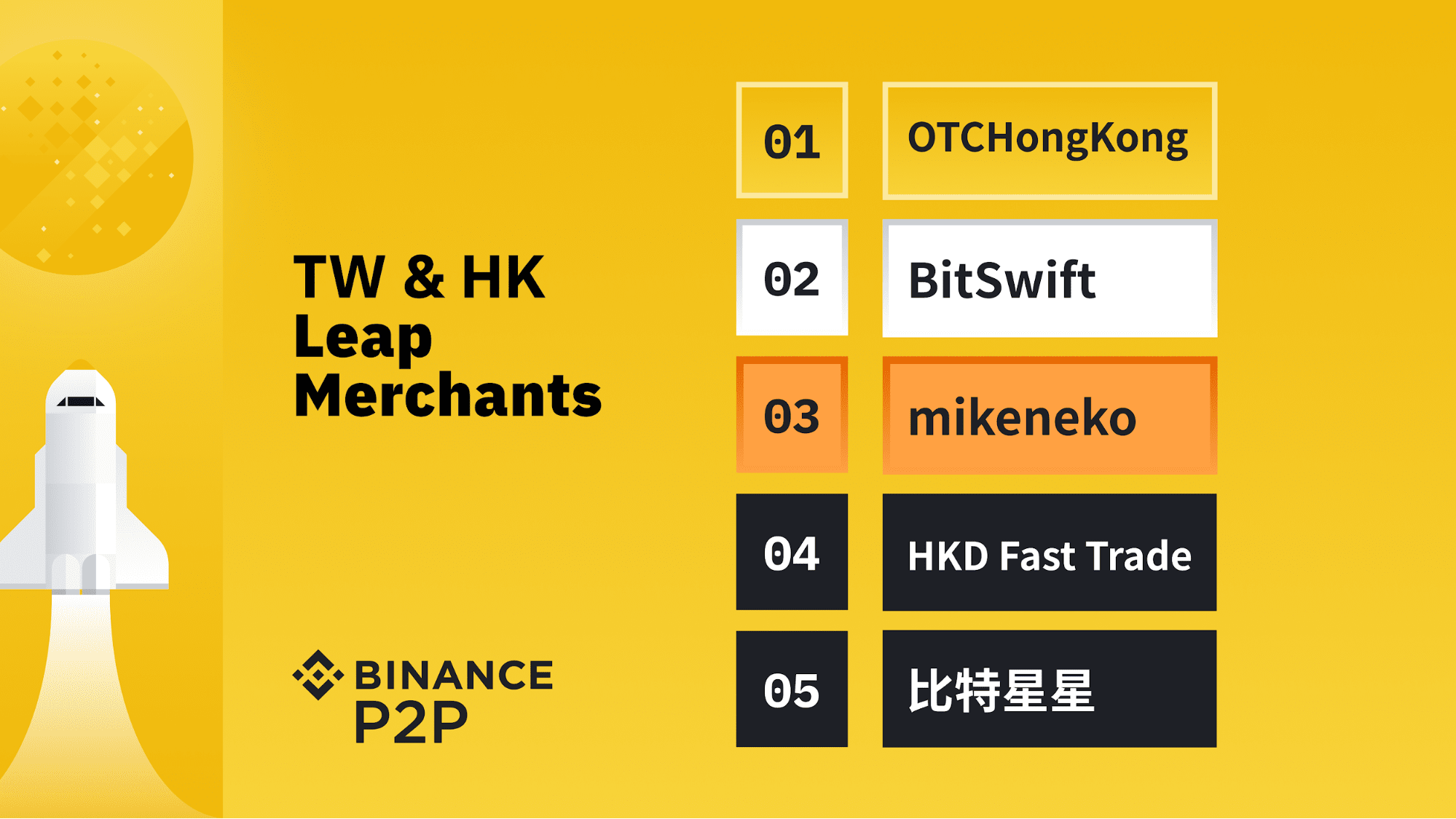 Winners announced above are eligible to claim:
 1. One Binance Suitcase. 
2. 66,000 BUSD 14-day saving trial funds.
3. Ad promotion opportunities (please provide the QR code of your ad to the assistance in the telegram group as required). 
4. A special badge right beside the Yellow Mark
5. 90 days VIP+1 upgrade.
6. Limited Edition NFT:  please fill in the Google Form with your  info below:
Your BSC wallet's deposit address (you can download a "Math-wallet pro" App and create an online wallet on BNB Smart Chain, then copy the address)

Your Binance account User ID
*Learn more about our Merchant Program and apply to be a verified merchant now!
The article has been edited on June 27, 2022.