3 Tips From a Top Trader: How to Safeguard Your Crypto on Binance P2P
Take a behind-the-scenes look at how this top trader uses Binance P2P's secure platform to process 300 crypto P2P trades per day. 
Main Takeaway:
Hear from a top trader about his inspiring crypto story and how Binance P2P has helped him along the journey.

Get helpful tips on how you can safeguard your crypto like a pro on Binanace P2P.

Learn about Binance P2P's rigorous safety measures, including top-notch customer support, an industry-standard crypto escrow service and fast updates to keep bad actors off the platform.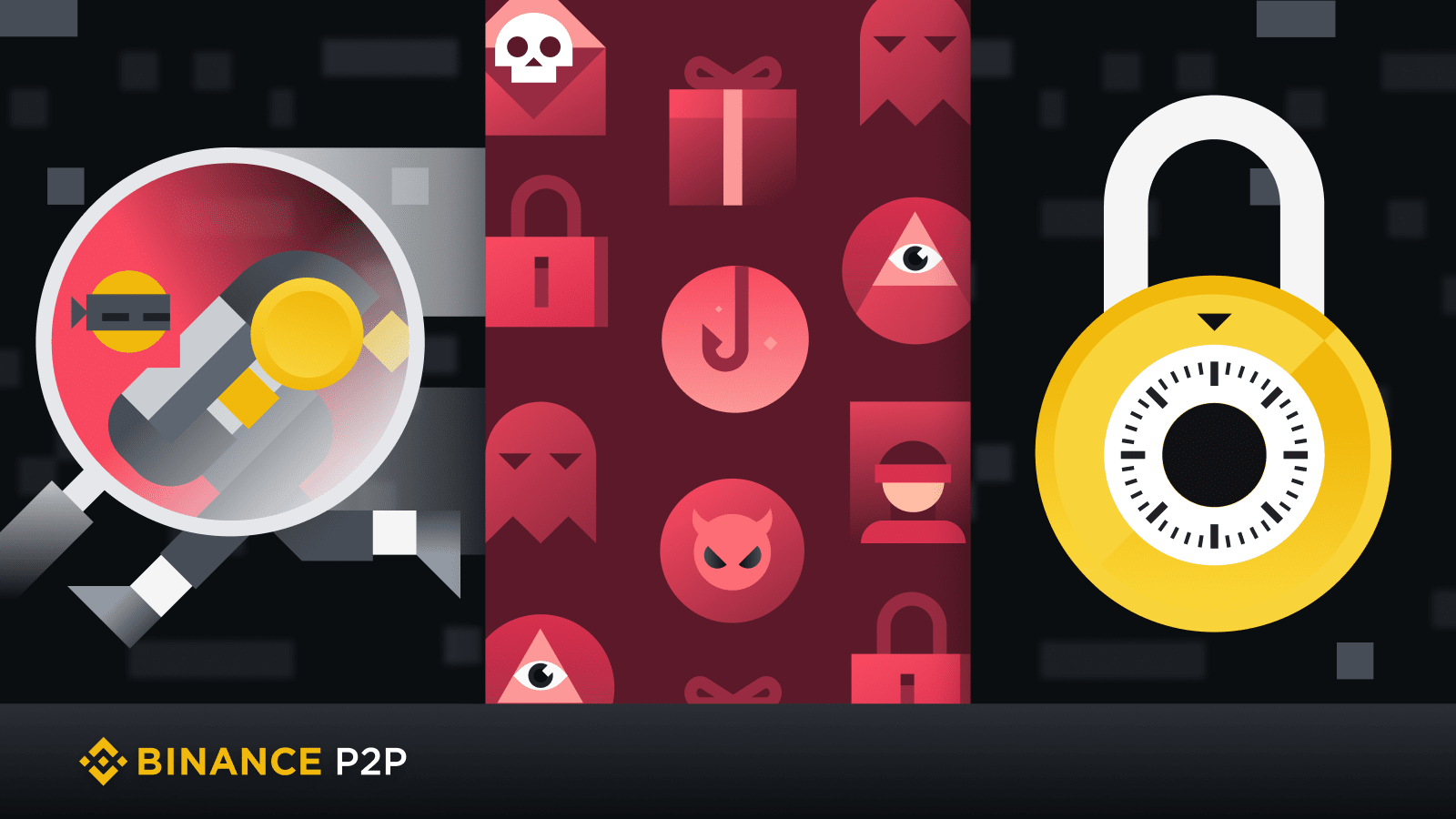 Trusted by millions of users worldwide, Binance P2P provides a safe platform to conduct crypto trades in 300+ payment methods and 70+ fiat currencies — all with zero fees. At Binance, we take user protection seriously, providing a robust security framework to ensure users enjoy a safe and secure crypto experience. 
Recently, we had a chance to chat with *George, a top Binance P2P trader, about his crypto journey so far, how Binance P2P has helped him along the way and his 3 most helpful security tips for the community. 
*All names and places mentioned in this article are fictional to protect users' identities.
Meet Our Anonymous Trader: *George
"I have made a lot of money on Binance P2P, no doubt. This is a system that instantly matches you with buyers and sellers with zero stress. I have been able to add a car to my garage, and eventually, I'll be able to get an even better car — all thanks to Binance."
As a top Binance P2P trader, *George processes at least 300 trades per day, earning a minimum profit of $200 USD per day. Impressive numbers, however, it wasn't always so bright for *George, whose story starts in 2013 when he first joined a P2P telegram group. This was the beginning of his first P2P trades, buying crypto from the group's members and learning from other professionals. 
"We trusted the group's admin as an escrow service to buy and sell crypto from other members. He showed us his rigorous self-conducted KYC and we all had his details before transacting with him." *George shared. Unfortunately for the group's members,  they had unknowingly fallen victim to a crypto scam, with *George losing 50% of his initial capital to the group's admin in seconds. However in order to succeed, one must know what not to do next time. For *George, he learned his crypto life lesson the hard way: "most telegram P2P groups are scams and are extremely risky for crypto transactions." With security as his top priority, he researched and experimented on different P2P gateways before settling on his preferred platform — Binance P2P. 
Finding Binance P2P 
"I decided to become a Binance P2P merchant after reading up on their mode of operations. I saw how much safer it was when my first trade on the platform was so smooth and fast."
*George originally created his Binance account in January 2018, having discovered the crypto exchange during his Google searches on altcoin trading — but it was only until October 2020 that he stumbled upon Binance's P2P marketplace. Within his years of experience as a P2P trader, *George has cemented Binance P2P as the only platform that provides him "safe, smooth and fast transactions" alongside "excellent customer support relationships." He further added, "In most other P2P platforms, we trade with fear as the buyer or seller will refuse to release assets or make payment. Even in the case of a formal appeal, the admin could potentially award the case to the wrong person." 
At Binance, we take user protection seriously, and in *George's case, we're happy that he was able to find a safe and secure P2P platform. As *George describes it more bluntly to his followers, "You can't mess around on Binance and expect to run away." 
Here's a quick rundown of what we do:
Secure transactions. Every Binance P2P trade is protected by our crypto escrow service, ensuring counterparties are paid in full and protected from malicious individuals. 

Customer support. Our Binance Chat Support directs users to helpful resources and automatically escalates issues to live support agents. For urgent needs, we offer 24/7 customer service, and for verified merchants, we have a team solely dedicated to your needs. 

Rapid security updates. As part of our ongoing commitment to user protection, we've introduced numerous P2P security updates in the past year, including improved ad requirements and optimized risk management algorithms. Read our full list of updates

Verified merchants. To provide users with the best P2P trading experience, we employ a strict vetting process for all our verified merchants. Users can also filter their P2P ad screen to "Verified Merchants Only."

User education initiatives. Besides our robust security features, we provide an extensive library of educational content, including 20 webinars that were hosted across our global communities plus a comprehensive list of P2P how-to guides, security tips and FAQs. 
If you're interested in learning more about Binance P2P's safety features, you can also read this helpful article on Binance P2P's safe trading environment.
3 Tips To Safeguard Your Crypto Journey on Binance P2P
We created Binance P2P to give users a safe, convenient and inexpensive platform to buy and sell cryptocurrency. Security will always be a top priority as we regularly improve the P2P experience and remove bad actors. As a top verified trader on Binance P2P, *George has taken the time to list his top 3 tips to safeguard your P2P trading. 
1. Check the Vendor's feedback and competition rate
"Before you start a trade or pay any vendor, make sure you check their feedback and completion rate."
To view a user's P2P activity, you can click on their nickname on the Binance P2P homepage. Their user profile will include information such as user feedback, 30d completion rate and the average transaction time. 
2. Don't release your assets without full payment
"Don't let buyers trick you into releasing your assets without payment in your account."
Once a buyer places an order, the seller's cryptocurrency will be automatically transferred to a temporary deposit, also known as our crypto escrow service. If you're a seller in this situation, always make sure you've received the full payment through the correct channel before you confirm the transaction and release your assets.
3. Report suspicious transactions
"Report any suspicious transaction to the customer support team."
If you are suspicious of your counterparty, immediately cancel the transaction and report the user to our Binance customer support. Remember to provide screenshots of the transaction and any supporting evidence in your formal appeal. Once we receive the appeal, we'll take over and handle the dispute. 

Start Your Crypto Journey on Binance P2P
Binance P2P provides users with a safe trading environment to conduct P2P trades with zero fees. If you're looking to get started, register for a Binance account and complete intermediate or advanced verification. We recommend trading with Verified P2P Merchants like *George, who can be identified by the yellow badge next to their nickname. Our Verified P2P Merchants have an outstanding reputation, a reliable source of funds and most importantly, a proven track record. Before you set of on your crypto trading journey, here are some final words of wisdom from *George: 
"My advice for beginners is to be passionate if you want to make money, and be passionate about your trading. Set yourself a daily target and with consistency, you'll gradually reach your goals in no time."
If you want to learn more about Binance P2P's security features, you can refer to the articles below:
*All names and places mentioned in this article are fictional to protect users' identities.