Scammers on Telegram
2018-02-23 09:07
No official Binance customer support is provided in any of the four official Telegram Binance communities. While our Telegram communities are available for discussions and as a source of some information, it should never be used as a replacement for customer support.
Anyone claiming to be an official member of Binance's Customer Service department on Telegram that messages you first in a private message is a scammer.
If anyone asks you to send money to any address, this is also a scam that should be ignored.
If you need to contact Binance Customer Support, please open a "
Live Chat
" and we will do our best to respond as soon as possible.
Below you'll find examples of common scams that take place through Telegram.
1. Lotteries & Giveaways
Other Telegram users, either pretending to be employees of Binance or not, may ask you to send funds to an address as part of a lottery or give away. This is a scam and you will lose any funds sent to that address.
2. Unofficial Trades or Swaps
Other Telegram users, either pretending to be employees of Binance or not, may offer you some kind of trade or swap in exchange for crypto. Once again, this is a scam that will result in you losing any funds sent.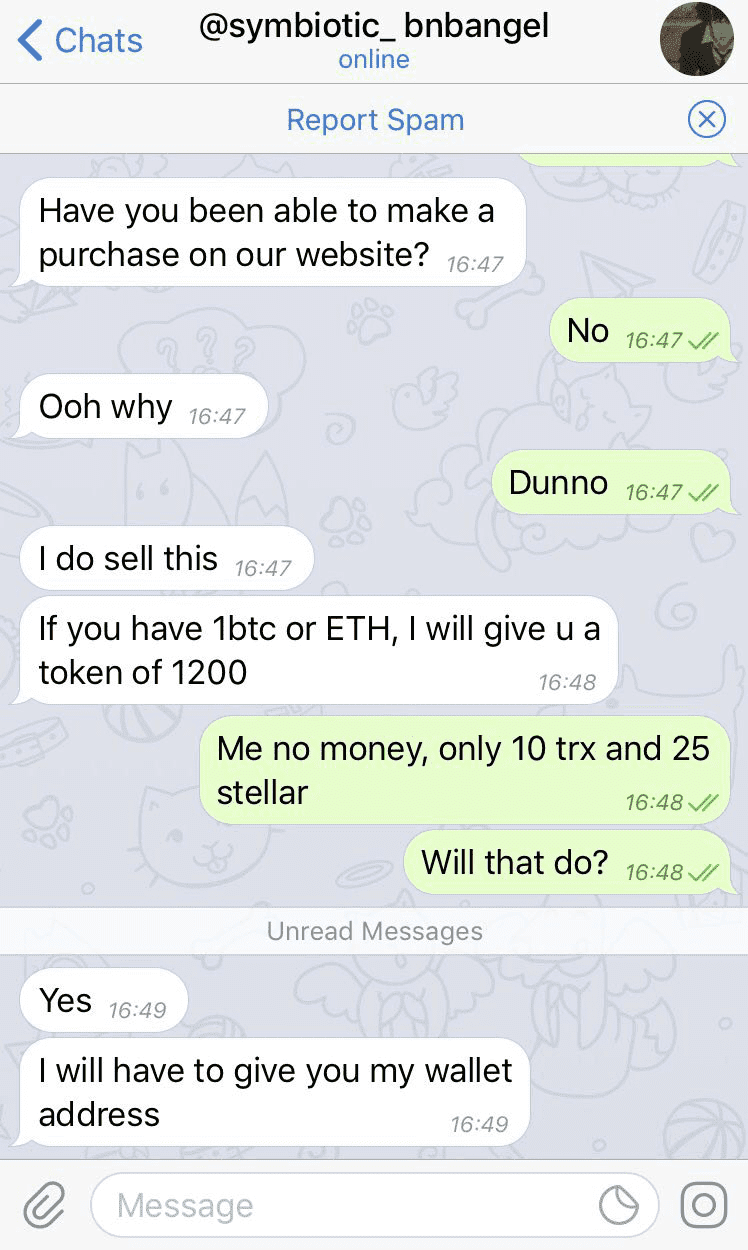 3. Fake Names
Also verify that the Telegram user you are talking to is the person they claim to be. Letters such as lowercase L and uppercase i (l & I respectively) can look extremely similar. This can be used to fool you into thinking that someone is actually someone else.
Our quick, easy, and simple rule to staying safe is to leave all customer support matters
t
o our "
Live Chat
" function. Do not attempt to do this through Telegram.