Votes are pouring in for the Doodle Watch election. This vote will elect two community members to serve as liaisons between the project's Community Council and the rest of the Doodles community. What else do we know about the Doodles Watch?
Who will watch the watchers? The Doodles Watch will Image Credit: Doodles What is the Doodles Watch?
Doodles formed the Doodles Watch to help its newly-elected five-person Community Council. The Community Council was first created in response to criticism about a lack of clarity on the project's direction. Doodles holders demanded increased transparency after a rough stretch of "building in silence", and as a result, the Community Council was then born. The council's mission is to salvage enthusiasm for the 2021 project and correct some of the negative sentiment that has built up between the team and holders.
The Doodles Watch is a two-person team with three main objectives:
Establish the community oversight over the Community Council

Develop a feeder program for future Community Council positions

Ensure the community's voice is heard in council meetings
In a sense, they provide quality control over the Community Council and make sure that the five-person group is working in the community's best interest.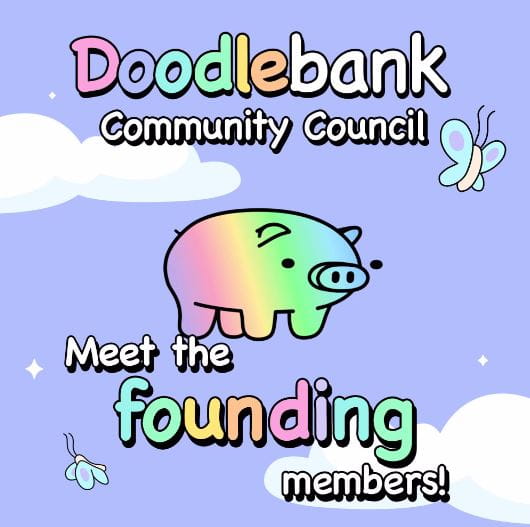 The Doodles Watch will help support the Community Council What are the Doodles Watch responsibilities?
The two-person team will have a handful of duties. These include:
Attend Community Council meetings and take notes

Ensure the mission and values of Doodles are being upheld

Communicate the council's progress to the broader Doodles community
Even though they will not have voting power, the Doodles Watch members should expect to participate actively in the discourse at meetings. Furthermore, if they perform their duties well, there is an increased possibility of joining in the Community Council itself in the future.
The vote will run from May 8 – May 20. Additionally, each Doodle NFT will be able to vote one time. The term for the position runs for three months and also pays $6,000 as compensation.
The post Doodle Watch Voting is Underway – Cast Your Votes! appeared first on NFT Evening.