Binance: The Best Bitcoin Exchange in the Philippines
2021-03-29
Binance is among the world's leading trading platforms that support more than 200 coins for withdrawals and deposits. Since it also offers highly competitive rates, it is the cheapest and easiest way to go for seasoned or beginner traders. Users from anywhere around the world can use the platform, and it was able to get highly favorable reviews from the crypto community.
The exchange recently became partners with third-party companies like Simplex that allows people to purchase cryptocurrencies at a premium through wire transfer and credit cards. People in the US can now trade on Binance-US that is compatible with US trade regulations.
An Overview of Binance
Binance is a cryptocurrency exchange that the developer CZ or Changpeng Zhao launched last July 2017. The Beijie Technology of Shao has created the exchange after it had a successful ICO that raised $15 million. The investors who were able to invest in the ICO got the BNB (Binance Coin). They can use it for paying fees and trading cryptocurrencies on Binance. Initially, Binance had a value of approximately $0.1. However, as it became increasingly popular, the price of the coin went up. Beijie Technology, including its founder, maintained a track record that has been impressive in the industry. Included in the CV of Zhao are high-profile positions like being Blockchain.com's technical director. His company is now providing trading systems for more than thirty other platforms. Since Binance struggled with the Chinese government's views on cryptocurrencies, they eventually had their servers running from more lenient countries that provide it with enough freedom to become a highly competitive exchange service. They had their IPs moved from Hong Kong to multiple offshore locations to avoid having a sole regulatory body. Since then, the trading exchange has experienced astounding success in the top ten regarding 24-hour trading volumes.
Binance Services: The Binance Exchange
Binance has an exchange that lets users have their fiat exchanged for coins like Bitcoin. Here are some of the ways people can use Binance to buy "crypto:"
Trading in P2P
The P2P (peer-to-peer) trading service of Binance is among its outstanding features as it allows cryptocurrency sellers and buyers to connect directly. Facilitated here are fiat payments that include a wide variety of payment options that could depend on what the user chooses.
The Trading Platform of Binance 
Because of Binance's user-friendly platform, it can be relatively easy to trade on it. They have an awe-inspiring cryptocurrency selection that can be available for anyone to sell in connection with the XRP, Tether, Bitcoin, BNB, and Ether trading pairs. Crypto and fiat pairs are also available on Binance's fiat markets. People can choose from various interfaces like "basic," "classic," and "advanced" when it comes to trading in an order book style. Options in peer-to-peer, OTC, and plus margin trading are part of this.
Spot Trading 
When it comes to spot trading, people can choose from three interfaces based on their experience level. Available for less-experienced traders is the primary quick trade option that lets people have coins converted at the current market rate without the need for order books or charts. The two other interfaces, classic interface, and advanced view, may appear highly complex for people new to trading. The traditional interface provides a quick view of the trading pairs and allows people to switch pairs easily. The advanced view enables the users to access advanced charting tools. These two views don't have that much difference for people new to trading as they are both highly complex. Less experienced traders may have to choose the primary quick trade option as it allows for converting their coins at a market rate without the need for order books or charts.
Margin Trading 
Available for chosen trading pairs is margin trading that lets people trade with a leverage of a maximum of ten times on specific coins. People can choose between isolated margin and cross margin. Isolated margin restricts the potential losses to a single trading pair while cross margin risks your whole margin account. Also offered by Binance is leveraged futures trading.
Binance Futures and Derivatives 
Binance Futures, which got launched last 2019, allows traders to speculate the price instead of selling or buying various Bitcoins and altcoins that include Ripple, Litecoin, Ethereum, Bitcoin Cash, and more. Leveraged trading is what the platform allows for a maximum of 125x, meaning that traders can have their profits and losses multiplied by 125 or more compared to any other significant platform. The balances of Binance Futures get separately held from the regular trading accounts of users that need to get funded with USDT (Tether) as collateral. Every loss or profit may need to get realized in USDT. Binance Futures has a user interface that appears the same as the spot interface trading of Binance aside from some additional functions for viewing open positions and controlling leverage. Binance Futures has somewhat different fees compared to their spot markets as it comes with 0.04% maximum trading fees for any trade. For "maker" trades and users with large trading volumes every month, expenses are lower, and this can increase the order book's liquidity before execution. Also offered by Binance are collateralized futures that use non-stable coin cryptocurrencies like altcoins or Bitcoins under a separate tab called "Coin Futures." Finally, derivatives referred to as "Leveraged Tokens" are what Binance offers. It provides UP nad DOWN contracts that bet on specific prices of cryptocurrencies. Because of this, buyers get leveraged exposure to crypto without risking liquidation.
Binance Financing 
One of the latest additions Binance added to the services is their financing option:
Staking
Provided by Binance is the staking service that lets users earn returns on Defi (decentralized finance) and proof-of-stake coins without the need for technical knowledge to have the coins staked themselves. It is like the savings accounts wherein the staking service can be available in locked and flexible options.
Savings 
Binance Savings allows users to go through "locked" or "flexible" account types to return on idle funds. Variable rates in interest are what flexible savings accounts yield as locked savings accounts pay out higher interest when deposited on a fixed-term. 
Binance Visa Card 
Binance has a Visa Card that lets users spend their cryptocurrency holding wherever fiat currency through debit or credit card is accepted. You can have your crypto holdings converted to fiat behind the scenes whenever you buy with zero fees, so you wouldn't need to be holding fiat on-hand.
Binance Smart Pool 
The Smart Pool of Binance lets the miners contribute to a bigger mining group that could eventually split the rewards. At any moment, the hash power can automatically get redirected to the cryptocurrency that is most profitable for mining. Because of this, it can provide users with an optimization that is hands-free.
Binance Liquid Swap
The AMM or automated market-maker platform of Binance is Binance Liquid Swap. It is the same as Uniswap as it allows users to get to Liquid swap to trade coins with minimal slippage or provide liquidity in exchange for a share of the fees. Binance Uniswap and Liquid Swap are mainly different because Liquid Swap is centralized.
Crypto Loans 
Offered to Binance users are loans that come in the form of USDT and BUSD that gets collateralized with ETH or BTC. It can provide an excellent way for anyone to have stable coins as they avoid the taxable event of selling crypto and maintain exposure to their cryptocurrency holdings. 
Payment Methods and Currencies
Many coins are available for depositing, withdrawing, and trading on the Binance exchange is almost 200. Included here are the significant altcoins like the following:
Ripple (XRP)

Binance USD (BUSD)

EOS (EOS)

Ethereum (ETH)

Bitcoin (BTC)

Ripple (XRP)

Chainlink (LINK)

Cosmos (ATOM)

Paxos Standard (PAX)

Tether (USDT)

Litecoin (LTC)

Bitcoin Cash (BCH)

TrueUSD (TUSD)

Stellar Lumens (XLM)

Binance Coin (BNB)

Basic Attention Token (BAT)

Dash (DASH)

Nano (NANO)

TRON (TRX)
Crypto can be traded for fiat (or another crypto) on the trading platforms or purchased directly using these payment methods: 
Credit/ Debit card 

SEPA 

Bank transfers 
Binance Fees 
Since the space is highly competitive, Binance has a cutting edge fee structure wherein its team members could have their knives sharpened to slice apart any opposition. It comes with a flat rate of 0.1%, which can be highly enticing for any trader who won't require their fiat's immediate liquidation. Whenever traders use the futures trading platform of Binance, they can enjoy lower fees that begin at 0.04% or 0.02% for takers and makers. It incredibly undercuts a lot of the other big exchanges that charge more than 0.2%. This difference can be quite sizeable whenever you work with large orders. The native Binance token, BNB, can provide an added 50% discount on the trading fee whenever it works with the coin. As expected, the deposits are free aside from the blockchain fees that senders usually pay. Applied here are withdrawal fees, but they often correlate with the transaction fees of the blockchain. There are regular updates to the withdrawal fee so that they can give a great price.
Binance Limits
The limit structure of Binance is quite simple as it only has withdrawal limits. Accounts that are level 1 verified can have a maximum of 2BTC withdrawn every 24 hours. Level 2 verified accounts can have 100 BTC withdrawn every 24 hours. Verification entails filling up the basic KYC (Know Your Customer) form wherein you provide documents, including proof of identity.
Supported Countries
Since Binance doesn't mention the countries that their exchange supports, it is available everywhere globally. People in the USA can utilize Binance US after Binance had their leading service withdrawn from the country. Since Binance did not mention exceptions for American citizens, they went into the US Department of Financial Service's radar for potentially violating the virtual currency regulations of New York.
Customer Reviews and Support
A lot of people love Binance as so many traders are continuously upbeat about their service. Since the responsive exchange has minimal fees, the developers have a proven track record that makes its users quite happy. Despite its short life, people consider Binance to be comprehensively successful. A lot of the support inquiries need to occur through the email contact form of the site. Just like any other major trading exchange, you may need to wait before you can get a response because of the sheer growth in demand. You can tap into the customer service chatbot, but it could come in automated responses that may even be Chinese. However, because of the website's complete multilingualism, anyone can be good with any supported languages. Binance is also highly advantageous as it desires to compete in a global exchange in cryptocurrency.
Frequently Asked Questions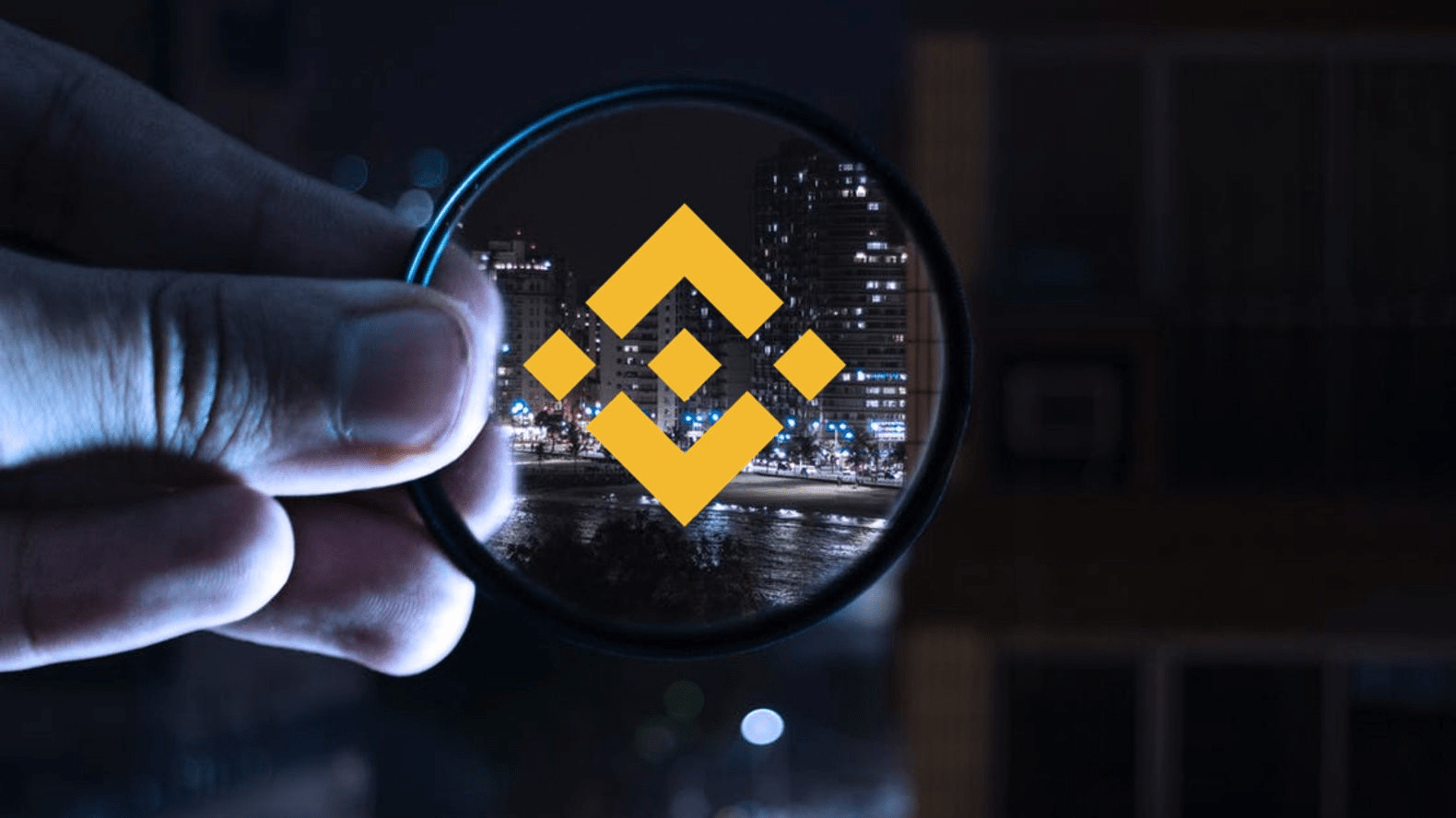 How Can You Use Binance to Buy Bitcoins?
Sign up for Binance Deposit to fund your account and search for a Bitcoin trading pair with the deposited cryptocurrency. Have the deposited cryptocurrency sold for Bitcoin. Let the Bitcoins get withdrawn to your wallet afterward. You may alternatively use your credit card to purchase Bitcoin. 
Is it possible to have money withdrawn from Binance? 
You can withdraw money from your cryptocurrencies in Binance. Any Filipino can have their EOS, BUSD, BNB, USDT, ETH, and BTC directly bought and sold with PHP without any transaction fees on the Binance P2P platform. Because of this integration, users can have crypto traded at their chosen payment methods and prices and crypto-assets transferred to any Binance wallet for free. 
Aside from the zero transaction fees, the platform's escrow service ensures that 100% of the crypto gets delivered to the users' wallets. The P2P platform of Binance allows users to have further access to various financial services that include direct lending, margin, futures, and spot trading.
Can I buy Bitcoins in Binance?
Yes. Anyone can use Binance to buy Bitcoins using their supported cryptocurrency or credit card.
Is Binance Safe?
Because of Binance's 2FA or Two-Factor Authentication, people consider Binance a safe exchange that makes sure that their users' accounts are well protected. Even if Binance experienced a significant hack resulting in 7000 Bitcoins stolen from the exchange, the losses have coverage under their SAFU or emergency insurance fund.
Considered a safe exchange, Binance allows user account protection through the Two Factor Authentication. Last May 7, 2019, Binance experienced a significant hack that allowed 7000 Bitcoins to get stolen from the exchange. Despite that, Binance has stated that all losses have coverage in their emergency insurance fund (aka SAFU). 
Conclusion: Is it Safe to Use Binance? 
After pulling everything together and being objective about the Binance exchange, the advantages outweigh the cons. Because of that, it is better compared to any of the competitors. The exchange has a team with sufficient knowledge and minimal fees that allowed the trading platform to become a significant player. That is the main reason why the service became highly successful since it opened. Moreover, since it offered a worldwide service that is away from the grip of the Chinese government, nothing can stop Beiji Technology. In most circumstances, having limited fiat support can be quite frustrating, but Binance continuously adds more options that include GBP and EUR trading pairs.
Get into the Best Bitcoin Exchange in the Philippines: Binance
The prominent cryptocurrency exchange in terms of users and trading volume is Binance. It announced a P2P (peer-to-peer) trading platform in PHP or Philippine Peso. The company aims to provide Filipinos access to cryptocurrency in their local currency.
It can now be possible for Filipino Binance users to sell and buy ETH, BTC, BNB, USDT, EOS, and BUSD using the Philippine Peso. Binance has a P2P platform that allows Filipinos to do this without any transaction fees. Integrating this will enable the user to trade crypto in their preferred prices and payment modes. They can even have their crypto assets transferred to a Binance wallet without an added cost.
Because of the platform's zero transaction fees, it offers an escrow service. It aims to ensure that all of the cryptos will go to the users' wallets. Binance has a P2P platform that lets users gain more access to various financial services. Included here are spot, margin, lending, and futures trading of Binance.com.
Since its launch in October 2019, Binance's P2P platform has supported approximately 31 fiat currencies. It was also able to process trades of more than $1 billion. For their Global P2P Merchants Program, the company now actively searches for local merchants with reliable crypto and fiat access. Here, verified merchants enjoy a lot of benefits. It includes exclusive support for customers, VIP discounts, ad transactions and postings, and security deposits without any fees.
Start learning about Binance P2P trading by trading through Binance now.