Al momento questo articolo non supporta la tua lingua. Si consiglia il traduttore automatico per l'inglese.
How to Deposit and Withdraw NGN with Your Bank Account on Binance Website
Invalid Date
Making a deposit to your
Binance
account only takes a few minutes to complete. In this short guide, we will show you how to complete the process.
Step1: Login to your Binance account
Step2: Click "Fiat and Spot"
1. How to Deposit on the Web?
Video Guide: How to deposit
Click on Deposit at the top or simply scroll down to the NGN currency and click deposit.
Switch over to Fiat to initiate a payment from your bank account or card.
Select the currency payment method in this case, the NGN (Naira)
Enter the amount you intend to fund your account with.
Note the fees are far below 0.5 USD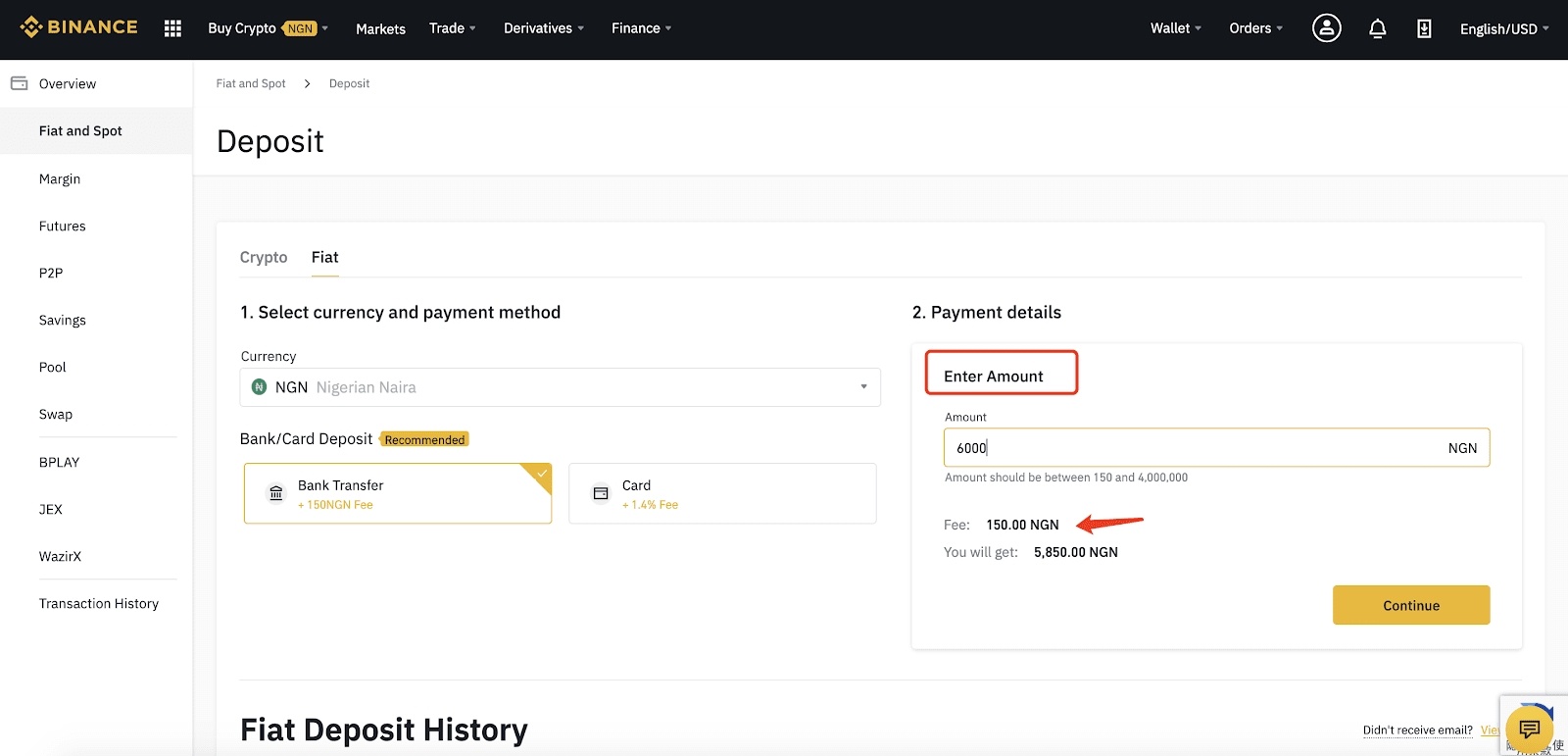 Click "Continue" to proceed to the payment menu.
Collect the account details provided and make payment using your banking app. Then click on "I have made this bank transfer" to initiate the validation process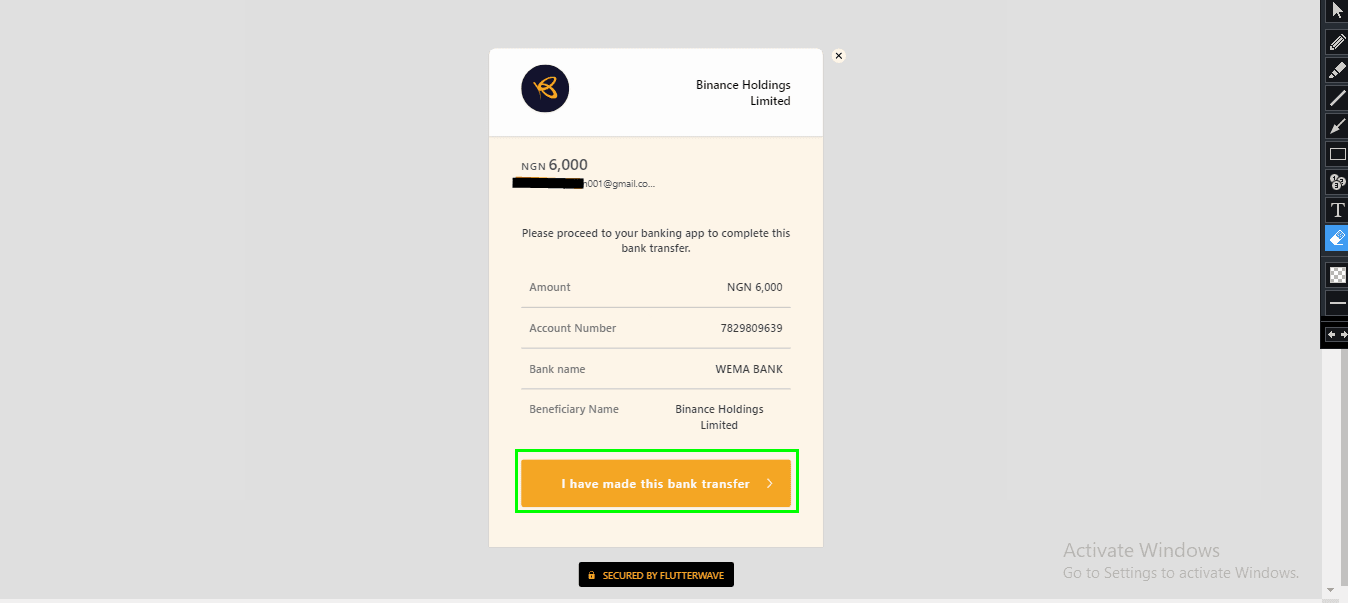 Once the payment is completed, it will redirect to the Binance page. You can track the transaction in "Transaction History".
2 How to Withdraw NGN on Binance Web?
Video Guide: How to Withdraw
Switch over to Fiat to initiate payment into your Naira bank account.
Enter your desired withdrawal amount not less than 5,000 NGN and click Continue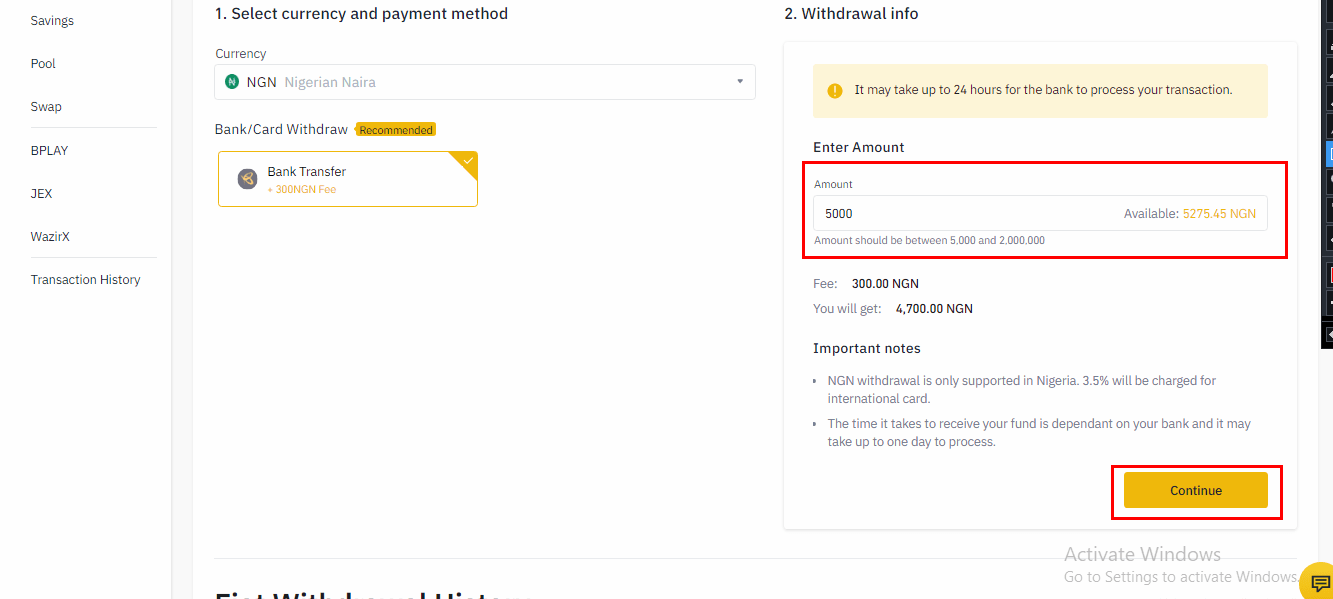 Confirm your bank information and tap Continue to proceed.
Click Confirm to authorize the transaction.
Click on Send to receive your email verification code. Login to your mail to copy and paste the 6-digit code and input your Google Authentication code.
If you used SMS authentication, then copy and paste the code sent to you via a short service code.
Click Submit to Continue.
Check if you received your funds into your bank account.
After submitting the withdrawal request, you will receive the following window. You can track the transaction by clicking "View History".