Binance periodically reviews each digital asset we list to ensure that it continues to meet the high level of standard. When a cryptocurrency no longer meets the standard, we will conduct a more in-depth review and potentially delist it to protect users' interests.
Several factors we consider when delisting a digital asset:
The project team's commitment;
The project's development and quality;
The asset's trading volume and liquidity;
The network's security and stability;
The network/smart contract's stability;
The project team's responsiveness to our periodic due diligence requests;
The project's contribution to a healthy and sustainable crypto ecosystem;
Any evidence of unethical/fraudulent conduct or negligence.
Where to access the delisting information?
You can view the delisting announcements from the website and the App.
Website
1. Scroll down to the bottom on the Binance homepage and click
[
Support Center
]
.

App
1. Tap [Profile] - [Help & Support].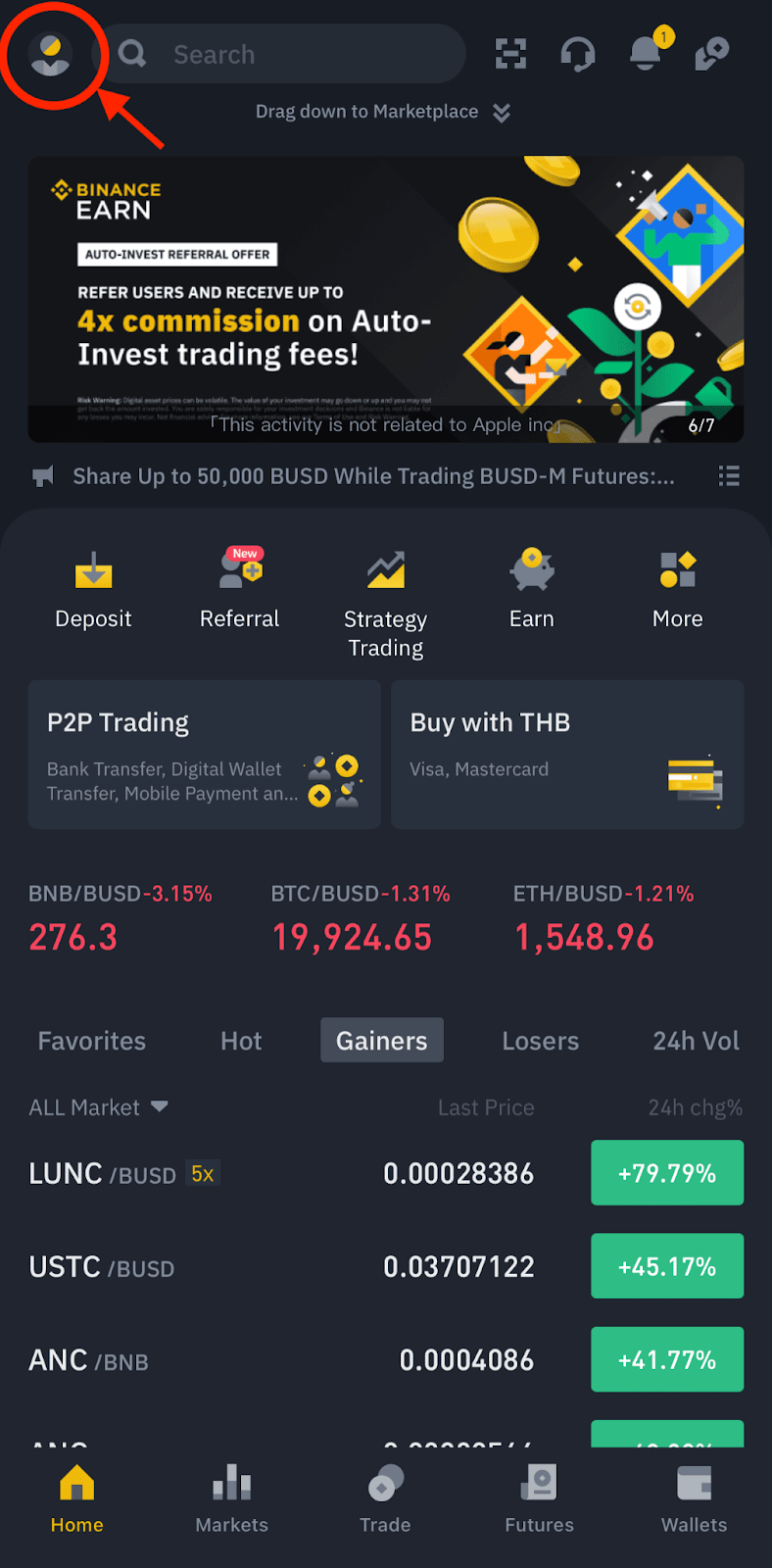 2. Tap [Help Center (FAQ)].
3. Scroll down to [Announcement] and tap [Delisting].
How to view the delisting details?
Binance will post the delisting announcement for a token/trading pair to notify users. If you hold the specific token in your Spot or Margin Wallet, you will be notified via the Binance App and receive an announcement in your registered email.
For tokens about to be delisted, you will be notified via the App and email on the day of the announcement and one day before the delisting of the token(s).
For trading pairs about to be removed, you will be notified via the App and email on the day of the announcement.
For token swaps, rebranding, and redenomination events, you won't receive any notification via the App or email.
Borrowing for the delisting margin trading pairs will be stopped before the delisting date. If you have open margin positions for the delisting token/pair, your positions will be automatically closed and liquidated at the time of delisting. Please close your positions manually before the delisting date to avoid any potential losses.
You will also see a notification regarding the delisting date and time when you select a token/trading pair that is going to be delisted.
After the token is delisted, it will be labeled as [Delisted] in your Wallet.
Disclaimer: Binance has the exclusive authority to determine which digital assets are listed on the platform and may add or remove digital assets from the platform at its sole discretion from time to time. Binance may also change the order size available for each digital asset. In respect of such additions, removals, or amendments, Binance may, but is not obliged to, notify users in advance. Binance shall have no liability to users in connection with such additions, removals, or amendments.