How to Use the Binance VIP Group Chat
2022-06-10 06:04
Binance has launched the exclusive VIP Group Chat in the Online Customer Service Portal for VIP users.
This service will create secure group chats for each VIP user to communicate directly with their dedicated Key Account Managers, who can assist them professionally in a timely manner.
How to use the Binance VIP Group Chat
?
1. Log in to your Binance account and click on the [
Support
] icon on the bottom right to access the
Online Customer Service Portal
.
You may also access the portal from the [Chat] icon on the Binance App.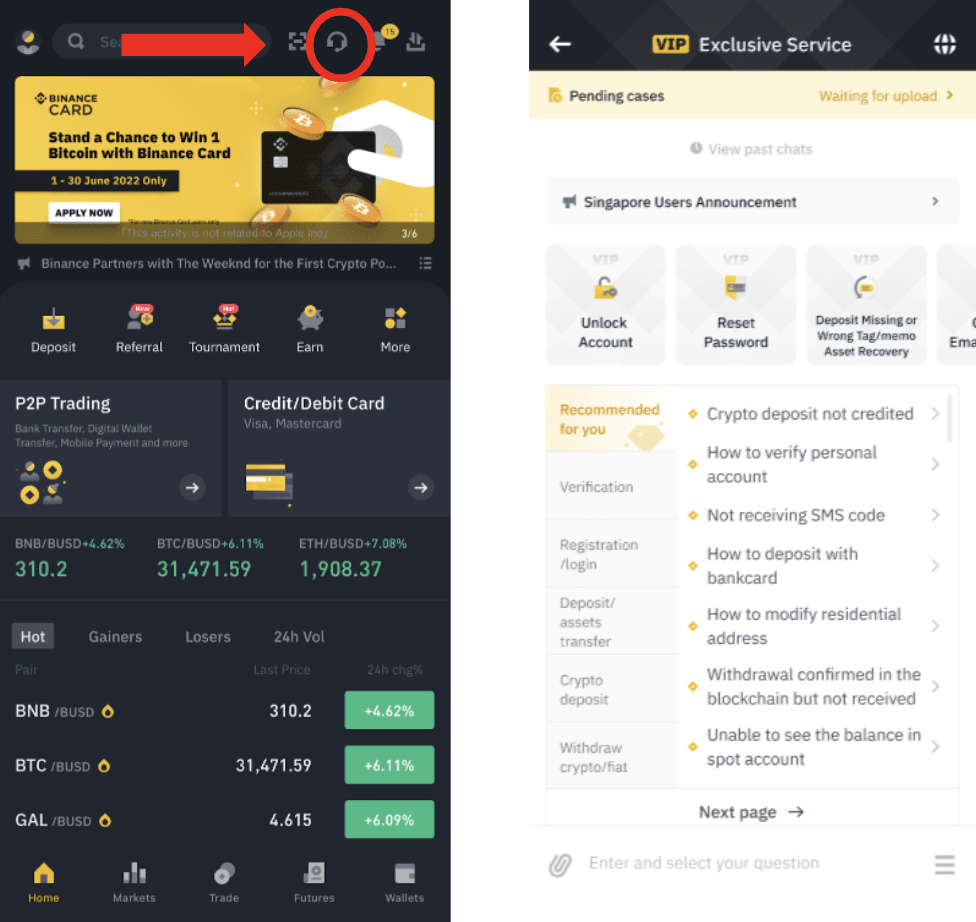 2. On the
Online Customer Service Portal
homepage, you will see a VIP Group Chat dedicated to you. Submit your question in the chat.
3. Depending on your questions, your
Key Account Manage
r will create different group chats with other Binance staff to assist you.
4. After submitting your question, you can leave the chat anytime. Once your
Key Account Manage
r replies, you will receive an app push and an email notification. Simply open the group again to continue the conversation.
Please state your questions as detailed as possible and provide the relevant supporting documents, e.g., screenshots and PDF files, so that your
Key Account Manage
r can better assist you and handle your question.