1. Tap on the [Profile] icon and tap [Security] - [Google Authentication].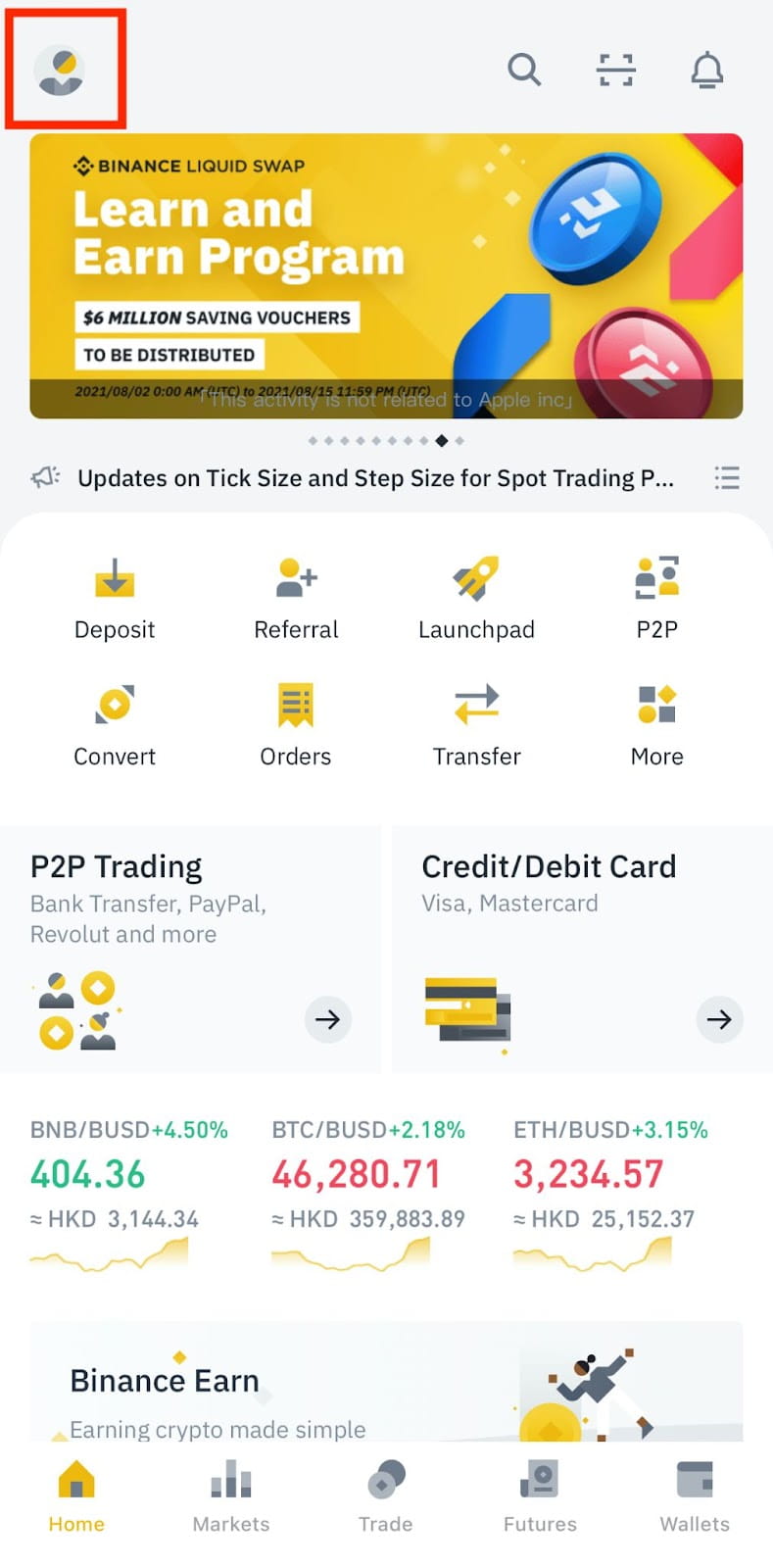 2. Tap [Change Google Authentication]. Please note that withdrawals and P2P trading from your account will be disabled for 24 hours for security reasons.
Tap [Continue] to proceed.
If your Google Authenticator is working normally:
3. Verify your request with your current phone number and other 2FA devices. Tap [Submit].
4. You will then be prompted to download the Google Authenticator App. Tap [Download] if you haven't, or tap [->] to continue.
5. You will see a backup key. Please save it securely. This will allow you to recover your Google Authenticator in case you lose your phone.
6. Enter the backup key you just backed up.
7. Now go to your Google Authenticator app. Tap on the [+] and select [Enter a setup key] to add the backup key you just saved. Tap [Add].
8. Go back to the Binance App and use your new Google Authenticator to verify the change. Tap [Submit] to complete the process.
If you've lost access to your Google Authenticator App or it has stopped working:
3. Tap [Security verification unavailable?].
4. Check the box next to [Google Authentication is unavailable and I would like to disable it.] and tap [Confirm reset].
5. Verify the request with your other 2FA devices.
6. Follow the instructions on the page to complete the below verifications:
Answer Security Questions:
ID verification:
Please choose the country your ID was issued in and select ID type:
Upload the front page of your ID document.

Upload the back page of your ID document.

Shoot a picture of yourself with your face being clearly visible (we are not accepting screenshots or edited pictures).
Face verification:
7. Your request has been submitted and we will review it as soon as possible. Please wait patiently.
*Please note that different users will perform different operations based on account status and related information.