Video tutorial: Buy Crypto with Debit/Credit Card on Binance APP
1. To get started select "Buy with cash" from the home screen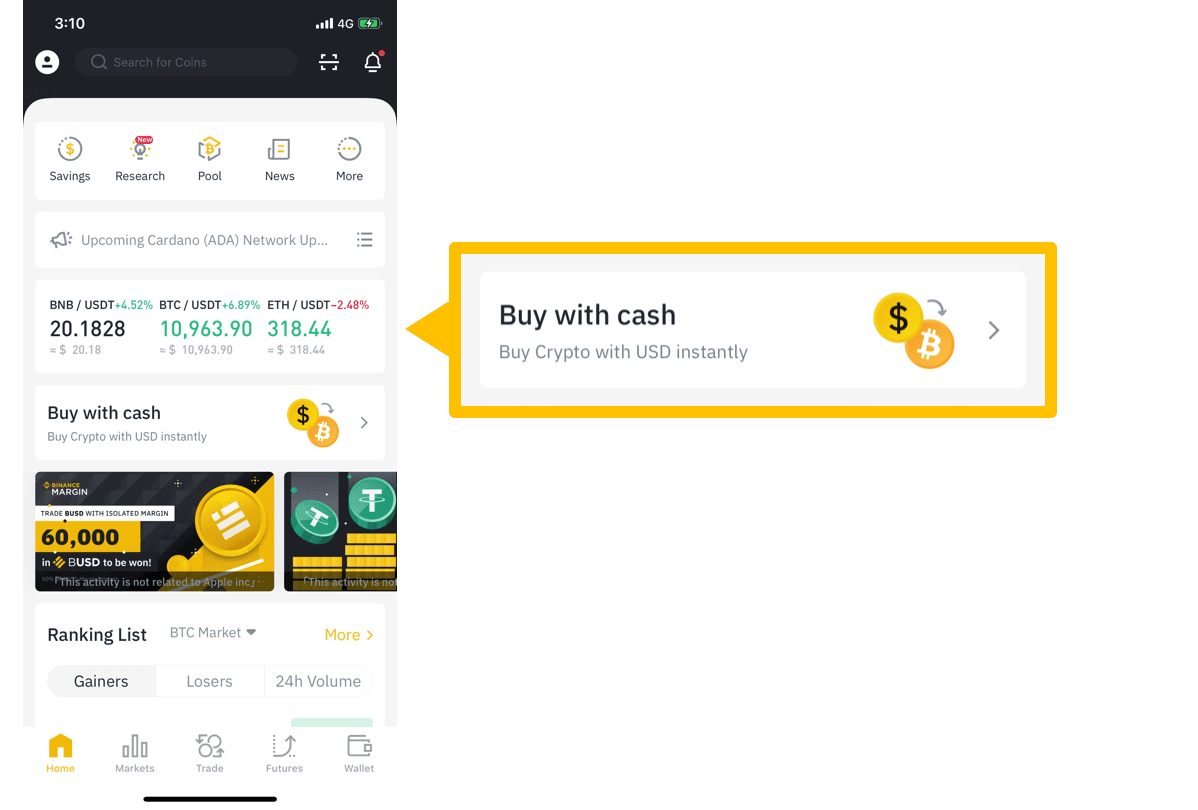 2. Next, select "Credit/Debit Card"
3. Tap "USD" to open the list of supported fiat currencies available
4. Type the name of your fiat currency in the search bar or scroll through the list to select your local fiat currency.
5. Enter the amount of the selected fiat currency you wish to spend and tap "BTC" to select the cryptocurrency you wish to purchase.
6. "Add a new card" or select the card you wish to use for the purchase and then tap "Buy"
7. Check the amount you wish to spend is correct and then tap "Confirm" at the bottom of the screen.
8. Congratulations, the transaction is complete and the purchased cryptocurrency has been deposited to your Binance Spot Wallet.