Video tutorial: Buy Crypto with Debit/Credit Card on Binance APP
1. Get started by selecting [Credit/Debit Card] from the home screen. Or access [Buy Crypto] from the [Trade/Fiat] tab.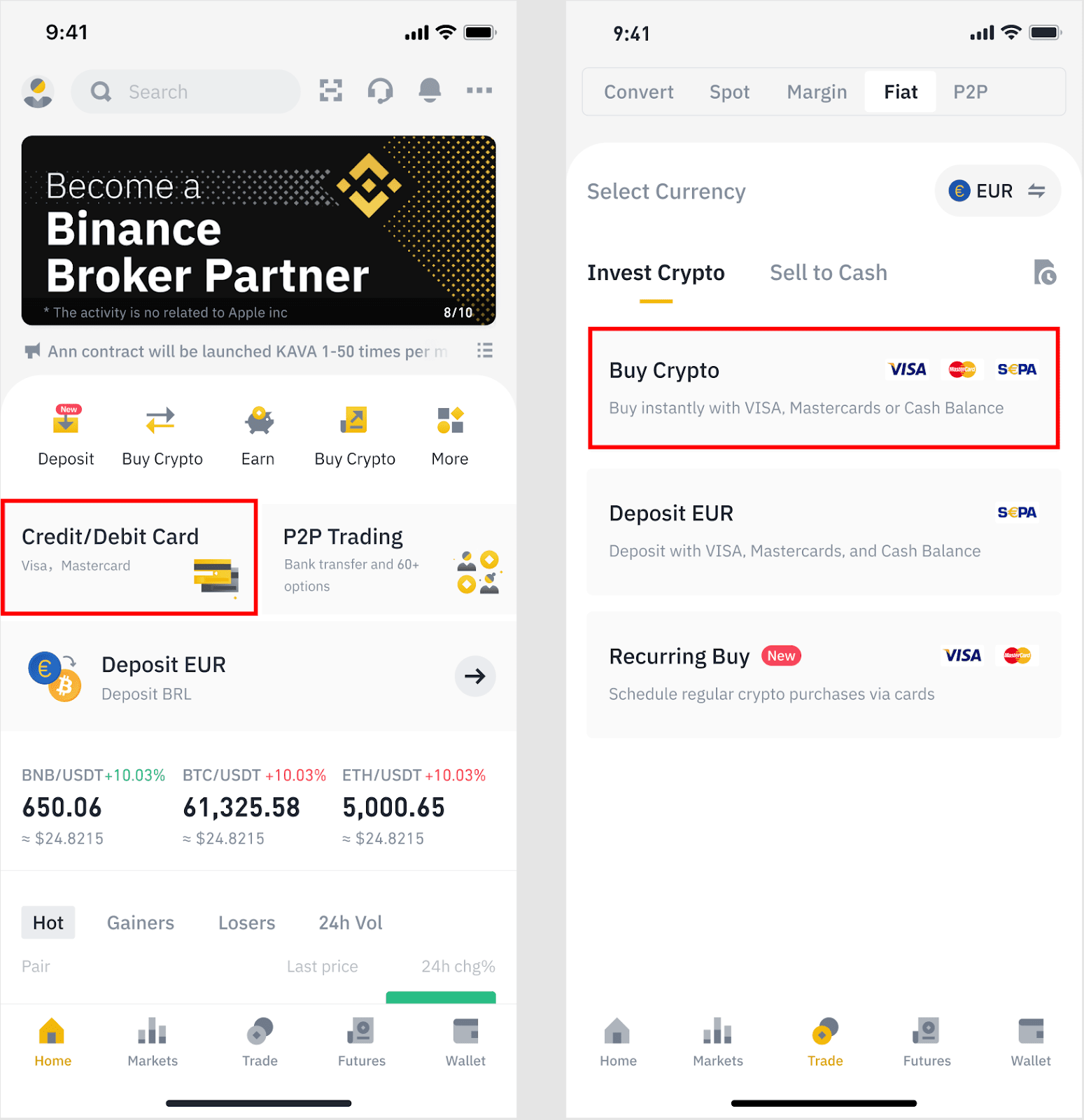 2. First, choose the cryptocurrency you want to buy. You can type the cryptocurrency in the search bar or scroll through the list. You can also change the filter to see different ranks.
3. Fill out the amount you'd like to purchase. You can switch the fiat currency if you'd like to choose another. You can also enable the Recurring
Buy
function to schedule regular crypto purchases via cards.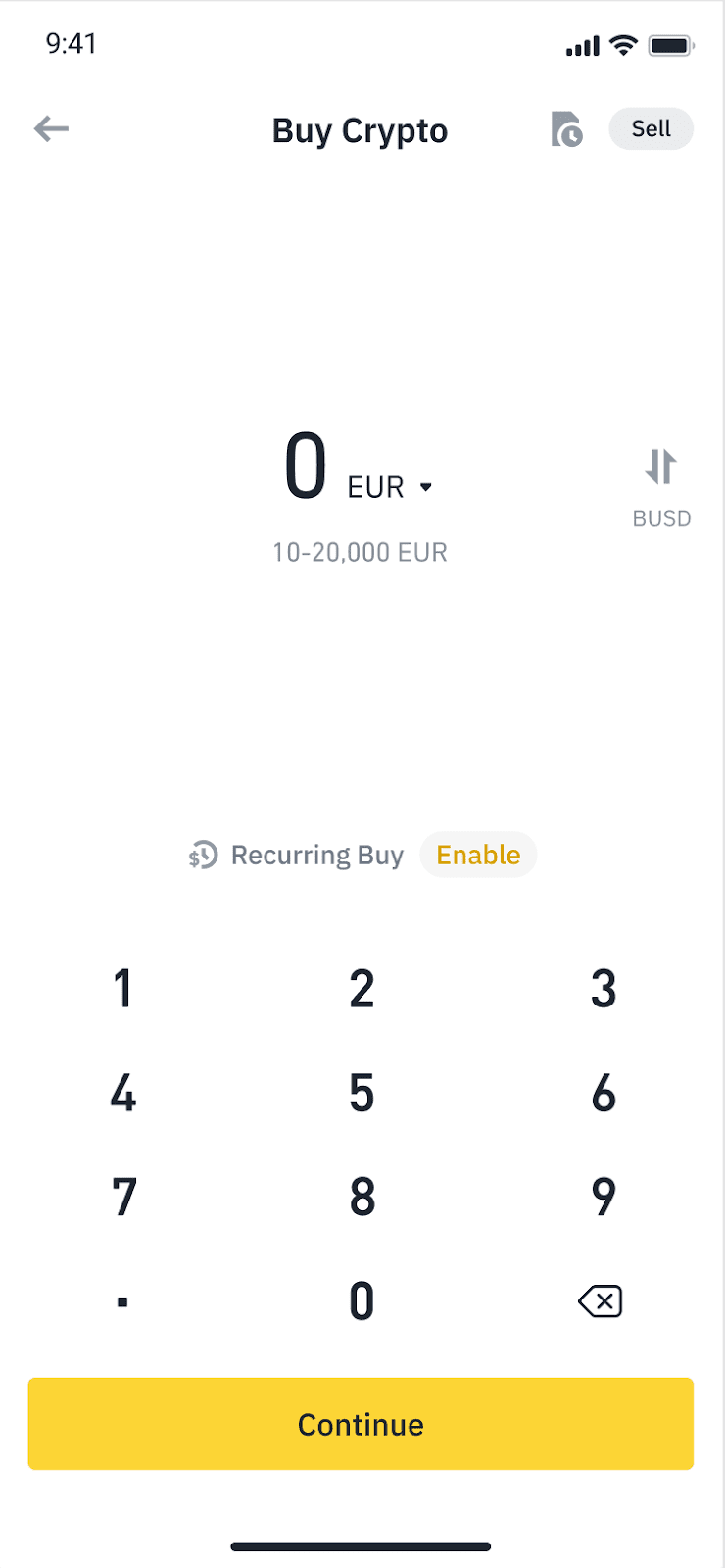 4. Choose [Pay with Card] and tap on [Confirm]. If you have not linked a card previously, you will be asked to add a new card first.
5. Check that the amount you wish to spend is correct, and then tap [Confirm] at the bottom of the screen.
6. Congratulations, the transaction is complete. The purchased cryptocurrency has been deposited to your Binance Spot Wallet.