How to use Binance Flexible Savings Products
1. Binance locked savings can be subscribed to at any time so long as the product quota is available.
Enter the Binance website and click on【Finance】-【Savings】 to find the flexible savings product of your choice.
【Flexible Savings】can be found on the Binance Savings home page.
In this page, you can choose the coin type according to your preference.
2. Click on the【Transfer】 button, and the system will require a second confirmation about subscription information.
Meanwhile, please ensure that you have sufficient assets available for Savings. (not in open orders and/or in your Margin account).
Once you have entered the lot amount, the system will automatically calculate the expected interest after redemption.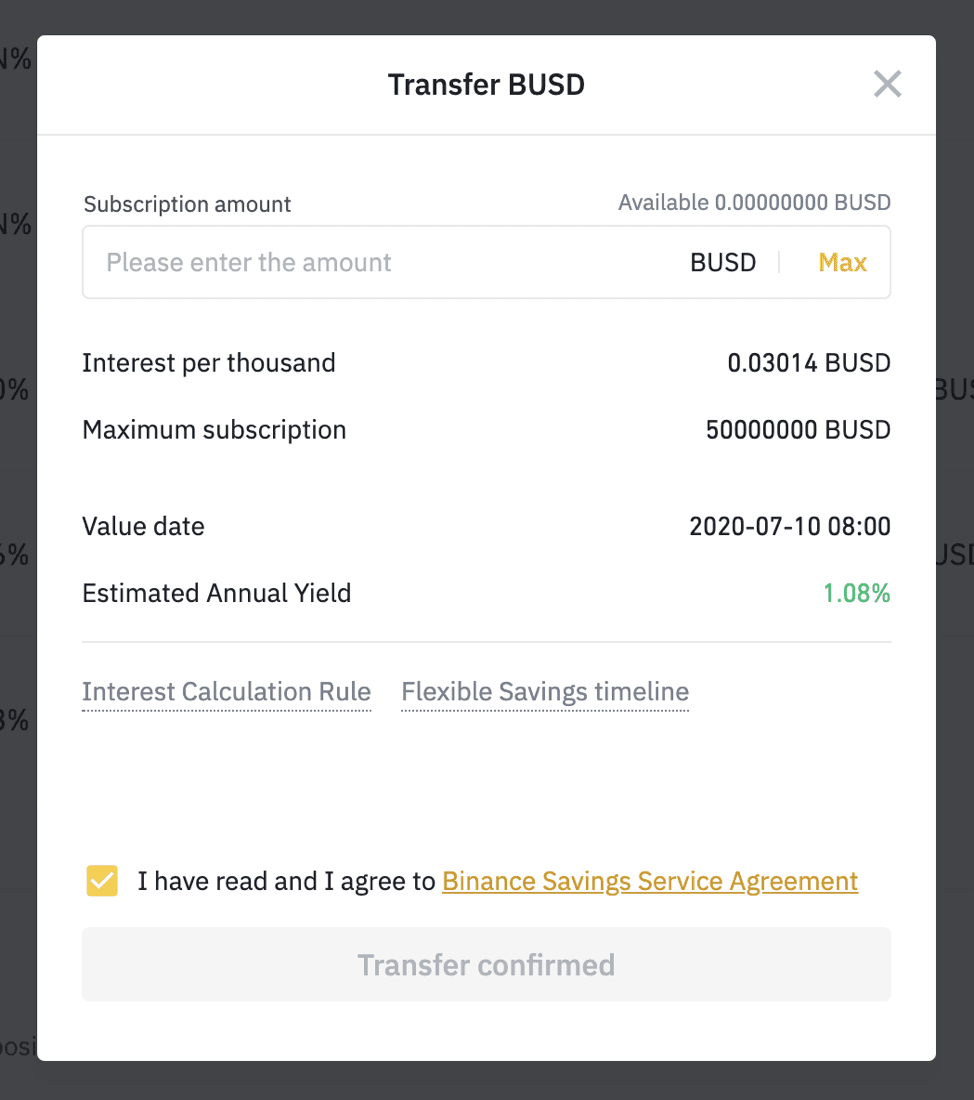 About subscription information:
Subscription amount: the total amount of subscription;

Interest per thousand: reference earnings based on historical thousand earnings;

Maximum subscription: individual subscription ceiling;

Value date: The date on which the revenue starts to be calculated;

Estimated Annual Yield: reference annualized return rate based on historical annualized return
3. After purchase confirmation, the system will transfer the asset from your spot wallet to savings wallet and you can review the subscription in the【Savings/PoS】page.
4. Redemption

Click 【Redeem】on Binance account, the principal and interest will be credited at once, you can check the fund balance in the fund list.
Enter the redemption amount and select the redemption method to redeem.
Learn more about flexible savings with the "Auto Transfer" function.
---