How to use Binance Savings Activities
1. There is a preparation period for Binance Savings Activities before the purchase begins. When the purchase begins, you can choose the available item to purchase.
Visit the Binance website, click on 【Finance】-【Savings】 to access the Savings Activities page:
Scroll down the page to see the【Activities】 products:
Each Savings Activities consists of the following descriptions:
Activity name: the name of the activity with coin, period and rate.

Annualized Interest Rate: the ann. Int. rate for the activity.

Activity duration: duration (days) of the activity.

Redeem date: the redemption and end day of the activity.

Subscription progress: the subscription progress of the activity.

Operation: the function available to operate for the activity.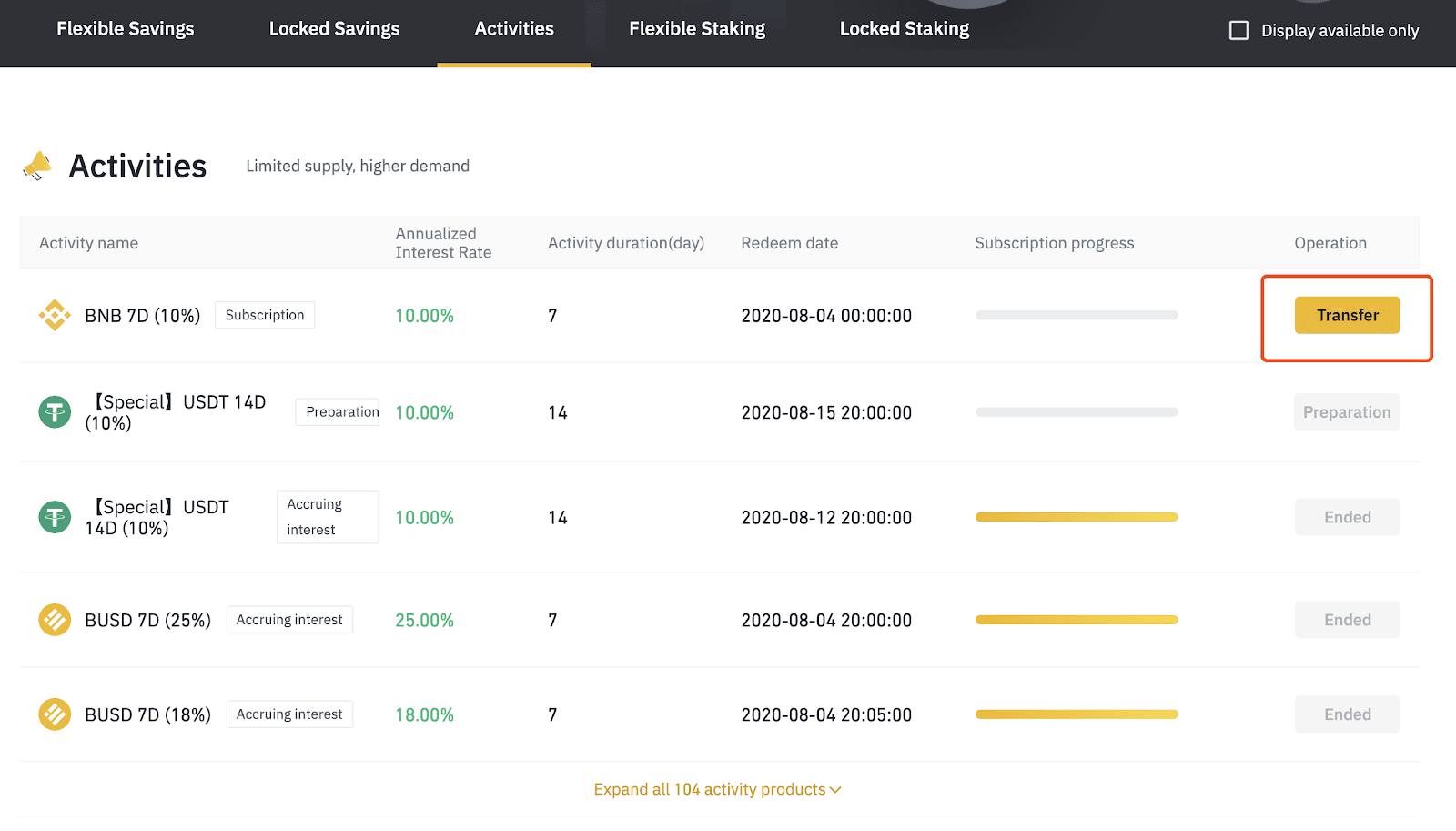 2. Meanwhile, please ensure that you have sufficient assets available for Savings. (not in open orders and/or in your Margin account).
Once you have entered the lot amount, the system will automatically calculate the expected interest after redemption.
3. After purchase confirmation, the system will transfer the asset from your spot wallet to savings wallet and you can review the subscription in the【Savings/PoS】page.
4. Redemption
The locked savings products will be redeemed automatically after maturation. Assets and interest will be paid to your spot wallet all together. You can check your asset balance in your spot wallet page.
---