How to get a task
1.First, you need to log in to your Binance account and click on your profile icon on the upper right corner. You will see the Task center in the drop-down menu.
You can also enter the task center through [Account] or [More] in the APP.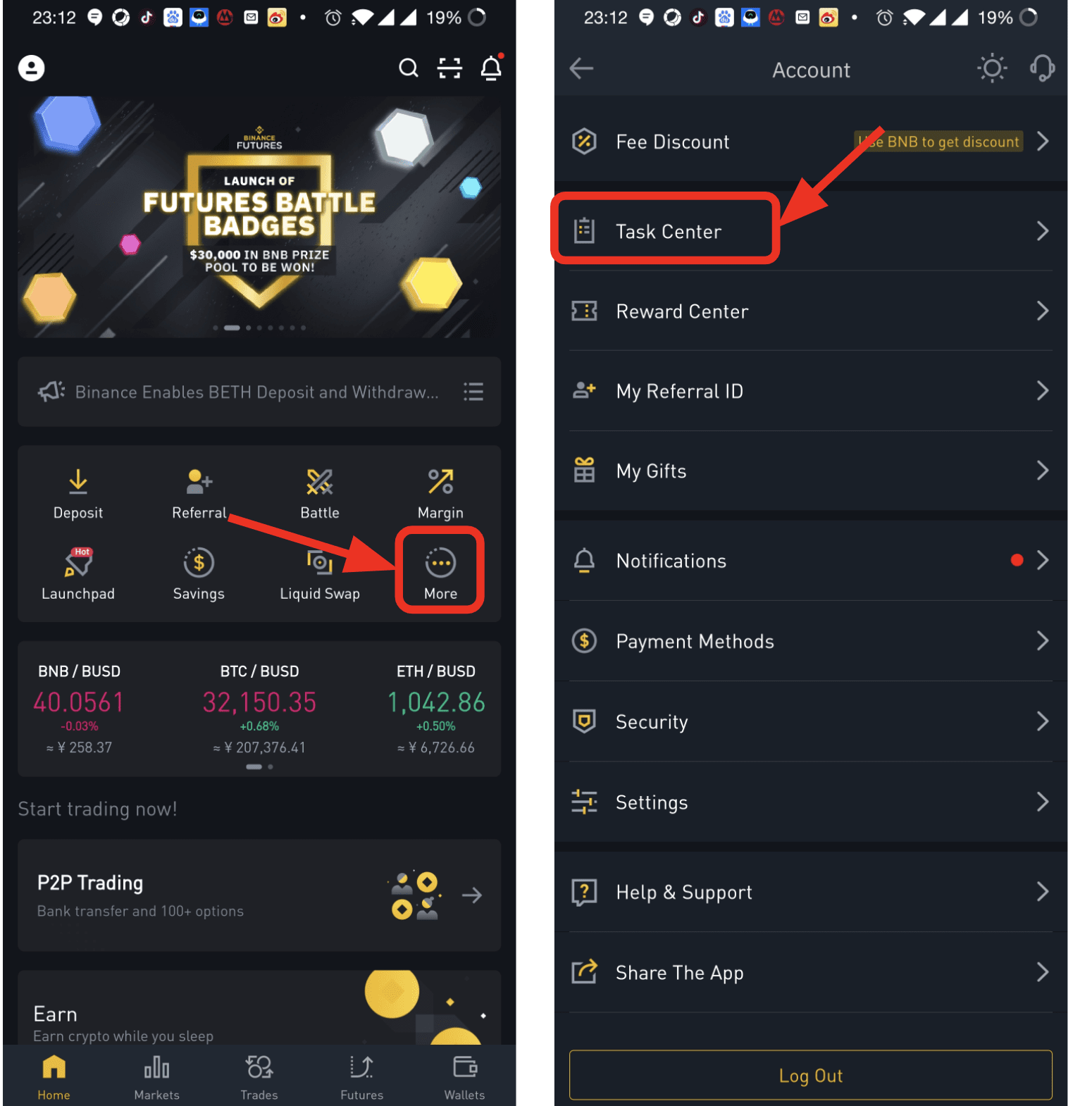 2.Binance will issue tasks to users via [Task Center] daily or weekly. The tasks will be sent to specific users based on the ongoing activities requirements. When you receive a task, you will also automatically receive an "App Push", "inmail" or "Email" reminder such as "You've received a new task". The push will redirect you to the task center to see the related task.
More about Task Center and Task: