With Binance, you can easily buy Bitcoin with cash, as well as other cryptocurrencies we offer on the platform. Through this service, you can use your credit card to directly purchase Bitcoin, Litecoin, Ethereum, Ripple, and Bitcoin Cash using US Dollars or Euro. You can also use your US Dollars and convert them into stable coins such as Paxos (PAX) or TrueUSD (TUSD), You can convert your PAX or TUSD to cash too.
Once you buy crypto on this platform, you can immediately use them to trade for any of the 150+ cryptocurrencies offered on 450+ trading pairs on Binance.
Introduction to Binance Fiat Partner Gateways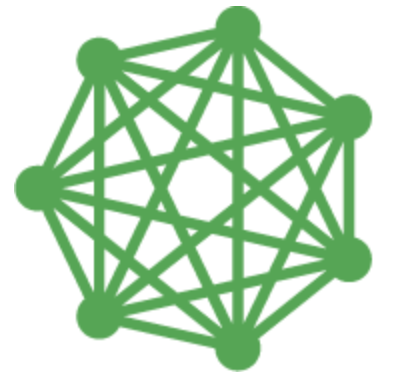 The global leader in enabling fast and secure buying and selling of crypto. Through Simplex, you can buy crypto with a credit card.

Currently supporting MasterCard and VisaCard, you can purchase BTC, ETH, BNB, XRP, LTC and BCHABC with all legal currency, but non-US dollars and non-Euros need to be redeemed again by US dollar and Euro. The intermediate fee is on the user's own side.
Koinal lets you easily purchase crypto with your Visa or Mastercard. With Koinal you'll have peace of mind - your sensitive financial details are never shared with others and your payments are protected by sophisticated fraud monitoring and advanced encryption.

BTC, ETH, XRP, LTC, and BCHABC can be purchased with all legal currency, but non-US dollars and non-Euros need to be redeemed again in US dollars and Euros. The intermediate fee is on the user's own side.
Advcash (Advanced Cash LTD) is a payment platform combining crypto, fiat and prepaid card features. E-wallets in multiple currencies have a range of deposit and withdrawal options available both locally and internationally. Loaded instantly from e-wallets, ADV-branded prepaid cards allow for easy international POS and ATM transactions. Merchants can choose from a range of payment processing and payout automation instruments.

E-wallets supporting multiple currencies include local and international deposit and withdrawal services in various currencies such as Euro (EUR), Kazakhstan Tenge (KZT), Russian Ruble (RUB), Ukrainian Hryvnia (UAH).

Users can buy and sell BTC, ETH, BNB, XRP with fiat currencies which are supported.
The fastest and easiest way to buy crypto with USD. No fees, no limits & instant processing. Use PAX to trade the most liquid, fully-collateralized stable coin pairs on Binance.

Support bank transfer, users can buy and sell BUSD and PAX in US dollars.
The original stable coin you can trust. The most straightforward way to move money between crypto and your bank account. No hidden agenda, your money on your terms.

Support bank transfer, users can buy and sell TUSD in US dollars.
Support MasterCard, VisaCard and bank transfer.

Binance has opened deposits for the Nigerian Naira (NGN) through Flutterwave. We have also added trading pairs BUSD/NGN, BNB/NGN, and BTC/NGN to the Stablecoin Market (USDⓈ). Users can start depositing NGN and using it to buy BUSD, BNB, and BTC.
Binance has partnered with Papara to offer deposits and withdrawals of the Turkish lira (TRY) via the Papara service. Users are able to deposit TRY to their Binance account through local debit and credit cards, as well as wire transfers supported by 16 different Turkish banks.

Papara is a better way to send money to friends and family for free and make physical and digital payments. Papara also allows deposits via wire transfers from 16 different banks and cash deposits at more than 50.000 ATMs. Papara has been serving the Turkish cryptocurrency community as a secure, easy and fast way to transfer fiat to and from cryptocurrency exchanges since 2017.

Papara provides a 24/7 call center that customers can reach by calling:

+90 850 340 0 340

. Customers can also reach Papara support by emailing destek@papara.com.
Launched in 2018, WazirX is India's largest and most trusted cryptocurrency exchange with more than 200,000 app downloads with an average rating of 4.4. They have recently gone global. WazirX also launched the world's first auto-matching P2P (Peer-to-Peer) engine to help traders to convert Indian Rupees to crypto and vice versa. Today, it is the simplest, fastest and most-used method to deposit or withdraw Indian Rupees in India.
Banxa is an internationally compliant fiat-to-crypto gateway solution for exchanges, wallets and other cryptocurrency businesses. Banxa offers global and local payment methods with no chargebacks and easy integration to all platforms.
Latamex/Settle Network is the largest digital assets Settlement network across LATAM (Latin America) for exchange and cross-border payments. Binance has partnered with Latamex to provide easier access and more options to people throughout regions for the purchase of cryptocurrency with fiat in a fast and secure manner.
To learn how to use the above gateways to purchase cryptos, kindly refer to this link.