How to Buy Crypto with Credit /Debit Card.
Click the video to learn how to buy cryptocurrencies with Credit /Debit Card.
Choose Buy Crypto with Credit / Debit Card for the cheapest method to on-ramp your fiat into the crypto market at Binance. Visa is accepted for cardholders in European Economic Area (EEA) countries, Russia, Ukraine and the UK.
Mastercard payments are available in the following countries & regions:
Brazil, Colombia, Czech Republic, France, Germany, Indonesia, Italy, Latvia, Luxembourg, Mexico, Netherlands, Norway, Poland, Russia, Slovakia, Slovenia, Spain, Switzerland, Turkey, UK, Ukraine.
Select "Credit / Debit Card" from the "Buy Crypto" button on the menu bar
1

- Select the local fiat currency for the bank card you wish to use

2

- Select the cryptocurrency you want to purchase from the dropdown menu

3

- Select "Bank Card"

Click the "Buy" button to proceed to the next step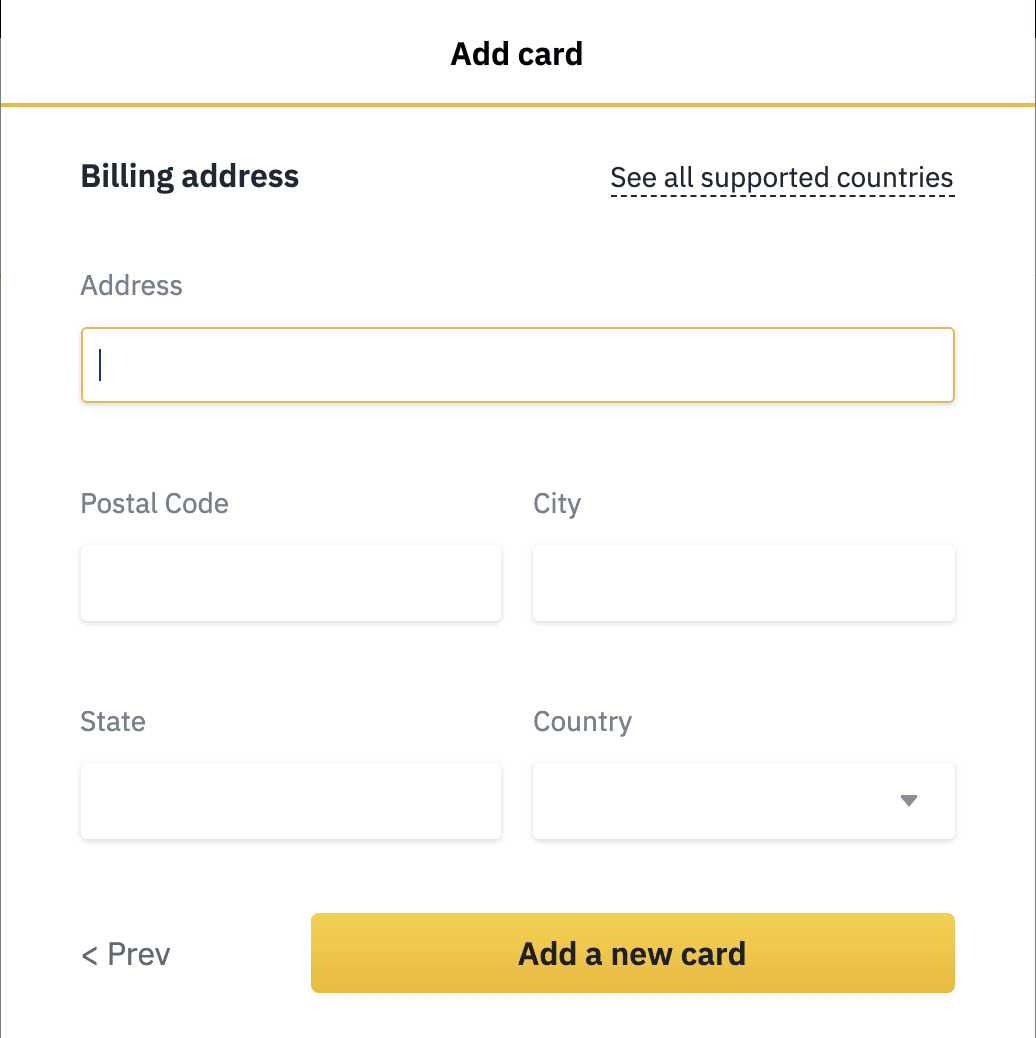 Enter the billing address for your selected bank card. Please take care with this information as your transaction will fail if details are entered incorrectly.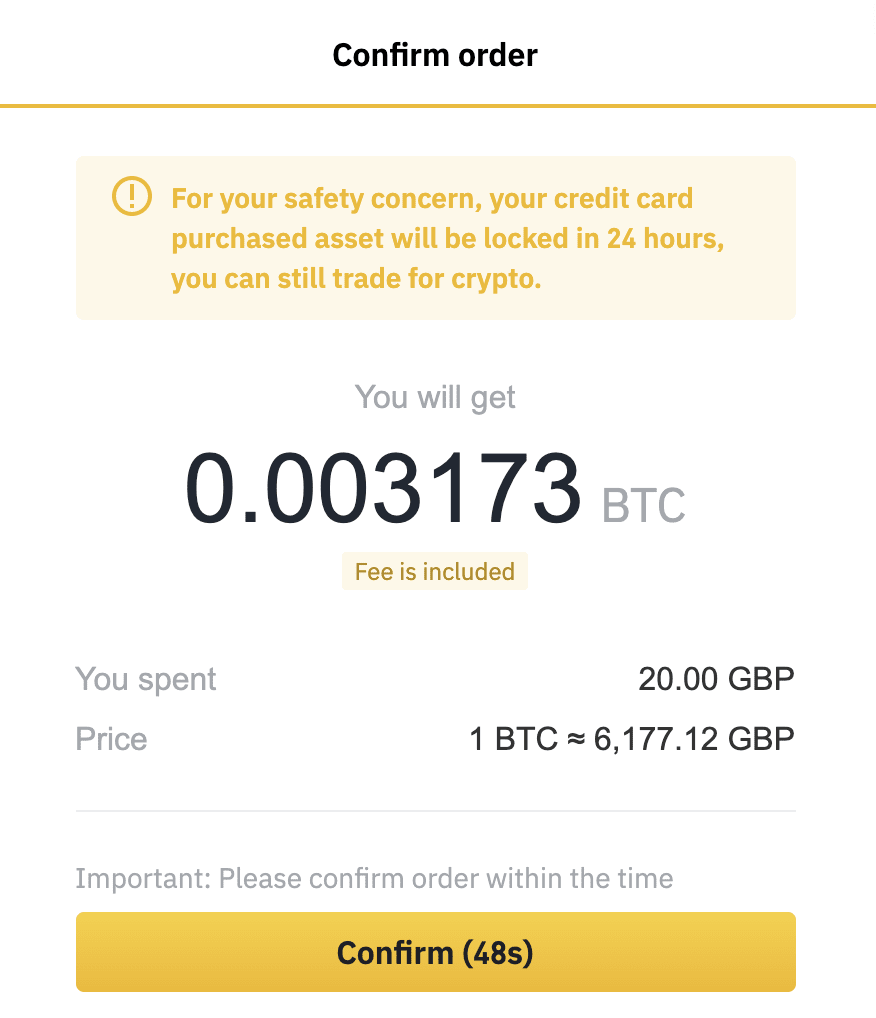 Check the amount of cryptocurrency quoted and click "Confirm" to initiate the transaction

Please note that purchased cryptocurrencies cannot be withdrawn for 24 hours after purchase, but may still be traded for other cryptos.

If your transaction fails, please contact Customer Support for assistance
Trading cryptocurrencies involves significant risk and can result in the loss of your capital. You should not invest more than you can afford to lose and you should ensure that you fully understand the risks involved. Before trading, please take into consideration your level of experience, investment objectives, and seek independent financial advice if necessary. It is your responsibility to ascertain whether you are permitted to use the services of Binance based on the legal requirements in your country of residence. Investments in cryptoassets are not covered by the Financial Ombudsman Service or subject to protection under the Financial Services Compensation Scheme.