We integrated 6 accounts on one page for a better experience:
Spot Account

Margin Account

Futures Account

P2P Account

Saving Account

Pool Account
1. Click [Wallet], choose an account in the drop menu, then click [Wallet Overview].
2. In the wallet overview page, you can check account details quickly.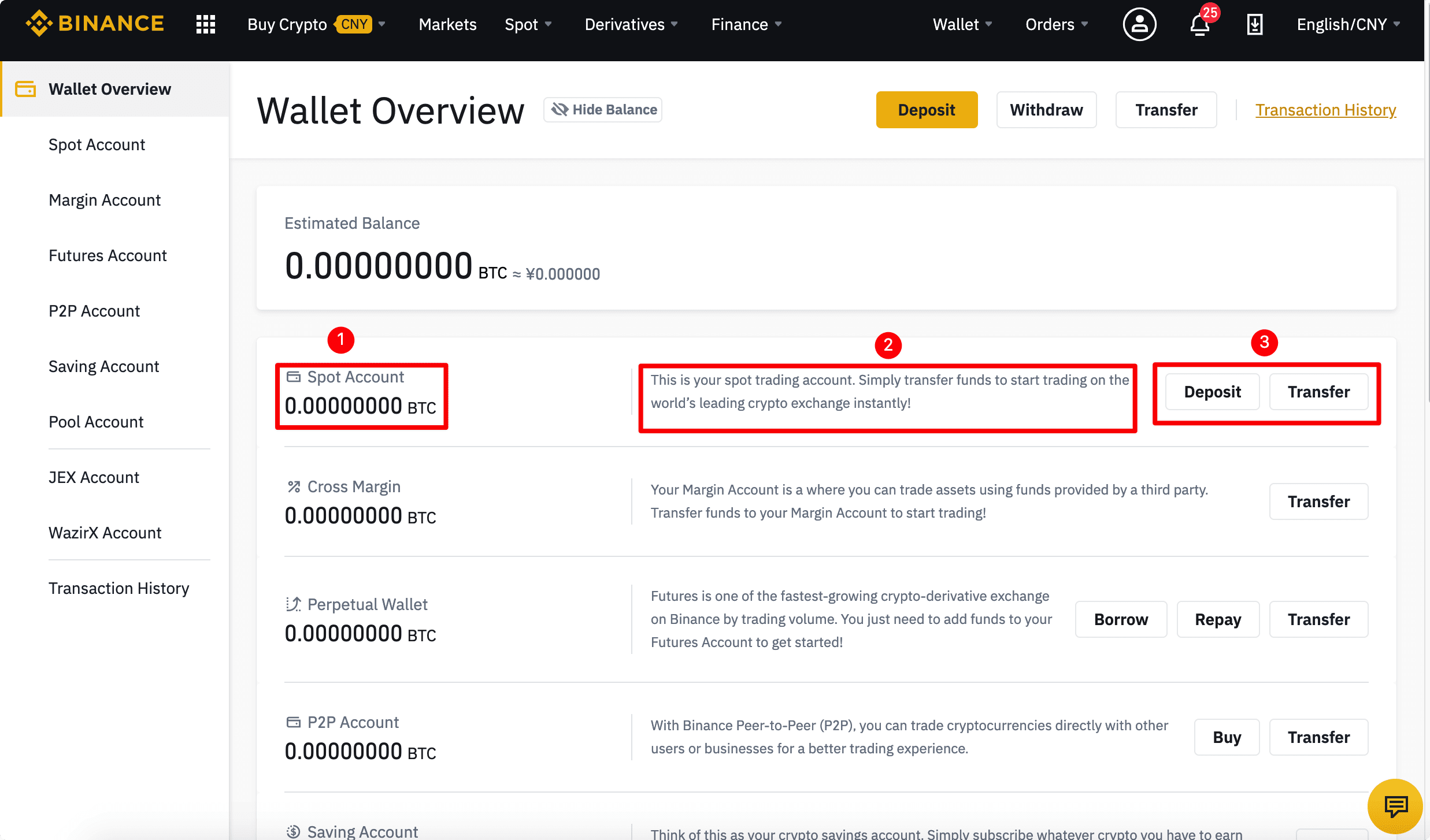 1.Account balance (estimated value in BTC)
2.Crypto species in account
3.Operation options
3. Besides, you can manually add "JEX Account" and "Wazir X Account".
Click [Add account], choose the account you want to add, then click [Add] on the next page.

Transaction History

Click [Transaction History], you can check deposit/withdrawal history of crypto and cash, transfer history, distribution history, and BNB convert history.

Transfer function
In this page, you can accomplish internal transfer between different accounts.
1. Click [Transfer] button.
2. In the transfer pop window, choose "From" account and "To" account, enter transfer amount then click [confirm].
*Funds in the spot account can transfer to P2P Account/Pool Account/Perpetual Wallet/Cross Margin Account.
Funds in the P2P account can transfer to Spot Account/Perpetual Wallet/Pool Account.
Funds in Cross Margin can transfer to Spot Account/Perpetual Wallet