---
Hooked Protocol is building the on-ramp layer for massive Web3 adoption, providing tailored Learn & Earn products and onboarding infrastructures for users & businesses to enter the new world of web3.

Its first pilot product, Wild Cash, with Quiz-to-Earn experience and other gamified learning features, achieved an impressive growth of over 2 million monthly active users.

Hooked Protocol adopts an innovative single token (HOOK) oriented structure, supplemented with in-ecosystem only utility token HGT (Hooked Gold Token).

HOOK is the governance token of the ecosystem, and is used in the following functions:

Governance platform token for Hooked ecosystem

Access token for privileges of community events and exclusive NFTs

HOOK used for certain in-app purchases (game tools, secret boxes, etc.) will be burnt to reduce overall token supply

Future gas token for Hooked Application Rollup Infrastructure

Staking rewards program tied to platform's profitability

Hooked Protocol builds tailored product experience to grow the community with massive user adoption and web3 education, and meanwhile integrate onboarding infrastructure for businesses on-ramp to web3. Its mission is to form an engaging ecosystem of future community-owned economies.

Web3 community gateway: built with various intriguing incentives, easy-access wallet and user decentralized identity.

Gamified learning experience: A streamlined education system combined with immersive (experience-based) learning and inquisitive (curiosity-based) learning:

Gamified learning experience to impart web3 concepts

Web3 emulation experience allowing users to participate in the crypto buzz sectors such as NFT and GameFi

Innovative learning experience in a fun & engaging way through short videos

Application infrastructure: Infrastructure integration to onboard more applications and businesses onto web3 and Hooked ecosystem.

Hooked Protocol has raised ~6MM USD from two rounds of private token sales earlier this year, with FDV ranging from 30MM USD to 60MM USD. 20% of tokens are allocated to private sales.

The total supply of HOOK is 500,000,000, and the circulating supply upon listing will be 50,000,000 (10% of the total token supply.)
---
1. What is Hooked Protocol?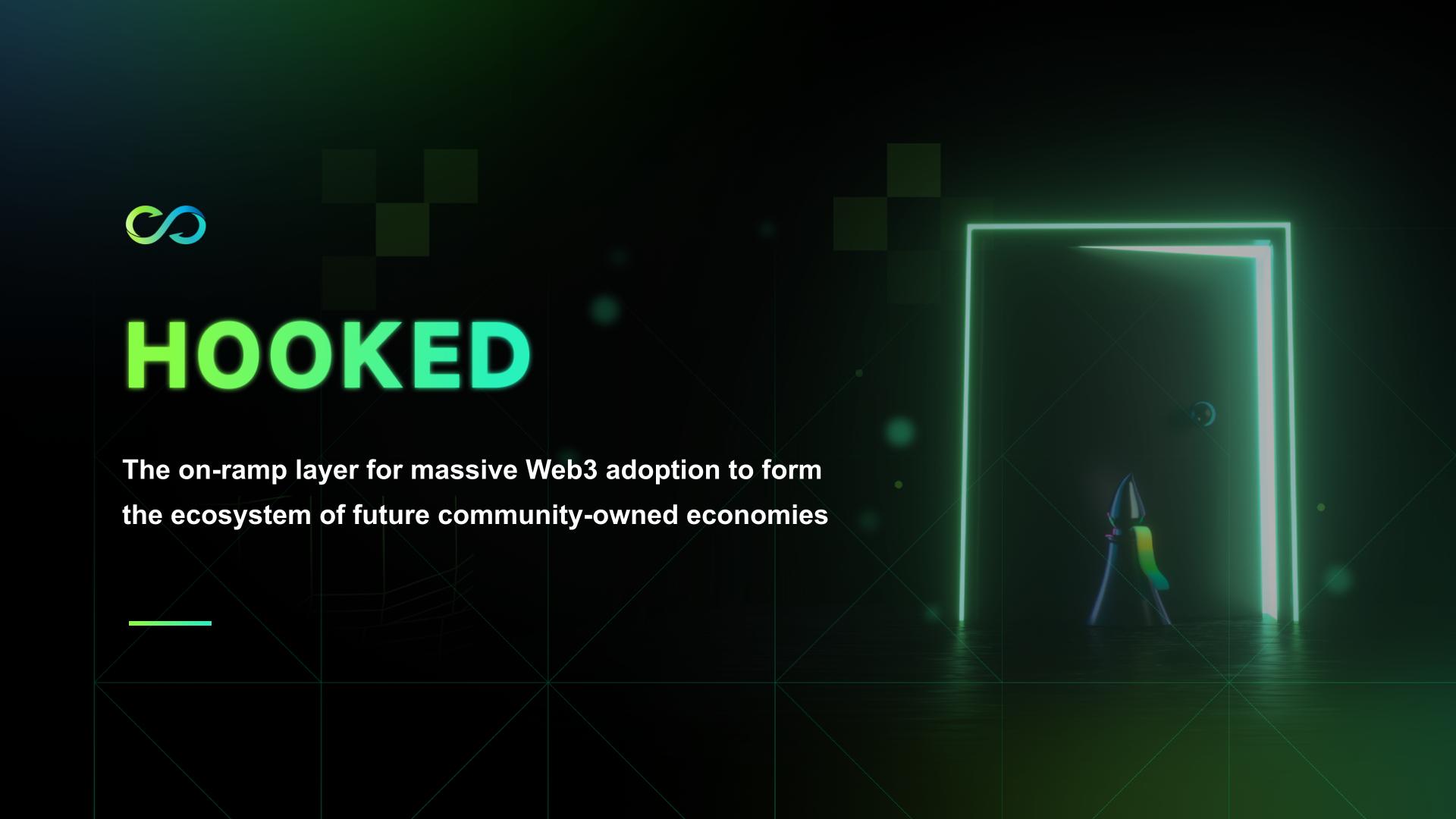 Hooked Protocol is building the on-ramp layer for web3, providing tailored Learn & Earn product experience and onboarding infrastructures for users & businesses to enter the fantasy world of Web3.

Hooked has launched a pilot Quiz-to-Earn product called Wild Cash in Indonesia & Brazil, currently with over 2 million monthly active users.

The application is equipped with gamified learning features, and achieved exponential growth with its built-in social referral mechanics.

The project believes through gamified learning experience and by paying out economic value back to users, massive web3 transformation can be achieved.

With the fast growing community, Hooked Protocol is building onboarding infrastructures to help more businesses on-ramp onto web3, forming an ecosystem of community-owned economics.
2. Project Key Highlights
Fast growing community gateway for web3 onboarding: Hooked is building a set of user-facing products with intriguing incentives and gamified experience for new user onboarding. Currently the ecosystem has over 2 million monthly active users.

First web3 app dominating Google Play ranks: Hooked first Dapp adopted innovative Quiz-to-Earn mechanics, achieving impressive user growth in Indonesia.

Innovative education methodology: In-app gamified learning experience & Hooked Academy provides an intuitive scheme for web3 user education. Hooked will continue to bring up more educational initiatives to push for massive user adoption.

Social graph expansion: Hooked community formation is highly leveraged with social referrals. Users get to establish and monetize a new web3 social graph by just sharing.

Onboarding solutions for business: Hooked plans to provide seamless web3 onboarding solutions for businesses with its integrated infrastructures.
3. Existing Products
Hooked Protocol launched the first pilot dApp, Wild Cash, aiming to be the web3 community gateway in emerging markets. Shortly after launch, Wild Cash became the first & only Web3 application ever dominating Google Play rank for 9 consecutive days in Indonesia, with over 2 million monthly active users.
Here is a list of product features currently available in the application:
Quiz to Earn

Users get to start an immersive web3 learning experience while earning their first token prize.

POWT (Proof of Work & Time) Mining Game

A game featured to incentivize users to contribute efforts and time within the platform, through the classic Proof-Of-Work mechanism.
Social Referral

Users get to establish their own web3 social graph by simply sharing; also earn strong monetary benefits with their social connections.

Stake & Swap

Users can own and store crypto assets in wallets, and later conduct their first crypto staking & swap.
4. Token sales and economics
4.1 Token sales data
| Token Name | HOOK |
| --- | --- |
| | |
| | |
| | |
| | 0.06 USD to 0.12 USD / HOOK |
| Private Sale Amount Raised | |
| Binance Launchpad Sale Allocation | |
| Binance Launchpad Sale Price | |
| Binance Launchpad Amount to be Raised | |
| Initial Circ. Supply When Listed on Binance | |
4.2 Token allocation
| Token Name | HOOK |
| --- | --- |
| | 20.00% of the total token supply |
| | 5.00% of the total token supply |
| | 20.00% of the total token supply |
| | 30.00% of the total token supply |
| | 25.00% of the total token supply |
HOOK token allocation
HOOK token release schedule
Token Overview & Use Cases
HOOK is the governance token of the ecosystem, designed to capture the value that flows across the Hooked platform.
Governance platform token for Hooked ecosystem

Access token for exclusive NFTs and privileges of community events

HOOK used for certain in-app purchases (game tools, secret boxes, etc.) will be burnt to reduce the overall token supply

Future gas token for Hooked Application Rollup Infrastructure

Staking rewards program tied to platform's profitability & lock up period
5. Roadmap & Updates
5.1 Completed Milestones
| Completion Date | Milestone | Commentary |
| --- | --- | --- |
| | Seed round fundraising complete | |
| | Product app launched in Indonesia, dominating Google Play ranks | |
| | Surpassed 50,000 Daily Active Users on the 1st day launch on BNB Chain. | |
| | Ranked as the biggest SocialFi application on DappRadar across all blockchains. | |
| | Platform achieved over 2 million Monthly Active Users. | |
5.2 Current Roadmap
Q4 2022:
Product & User Growth: Global market expansion, launch Quiz-to-Earn experience in more regions

Infrastructure: Work with Layer 1 infrastructure on scaling solutions to facilitate strong user growth
H1 2023:
Community: More diverse gamified learning experience within the fast growing Hooked community

Ecosystem: Continuous collaborations and partnerships with more web3 projects, bringing on applications to build on top of Hooked protocol

Infrastructure: wallet solution integration for Hooked community users
H2 2023:
Community: Becoming one of the largest communities of Web3 pathfinders

Governance: DAO-style governance structure explorations for Hooked Protocol

Ecosystem: More diverse applications launched leveraging Hooked ecosystem infrastructure

Infrastructure: Application middleware solutions (wallet, DID, etc.) for ecosystem developers launched with early adoption interests
Commercial and Business Development Progress
BNB Chain (Link): The partnership between Hooked Protocol and BNB Chain is a long-term and lasting commitment to motivate the Hooked community to explore the BNB Chain ecosystem with appealing benefits and diverse experience.
6. Project Team
Jason Y.
Founder
10+ years of experience in consumer internet & growth strategy, has built multiple products with over 100 millions users. Ex-Uber and Meta.
Mike Y.
CTO
Strong expertise in consumer product development & large scale financial services engineering.
7. Community
---
8. Appendix