Binance Spot Trading is resumed in less than an hour following temporary suspension
Binance Team
2023-03-24 14:52
Full disclaimer: This platform includes third party opinions. We do not endorse their accuracy. Digital asset prices can be volatile. Do your own research. See full terms
 here.
Binance Spot Trading is resumed in less than an hour following temporary suspension
In the latest update regarding the temporary suspension of spot trading on the exchange, Binance CEO CZ reassured all Binance users and traders in a tweet that the duration of the maintenance would only last approximately an hour.
He then explained all necessary steps the exchange will follow as it resumes SOP (standard operating procedure) and how the bug happened during a customary engine screenshot.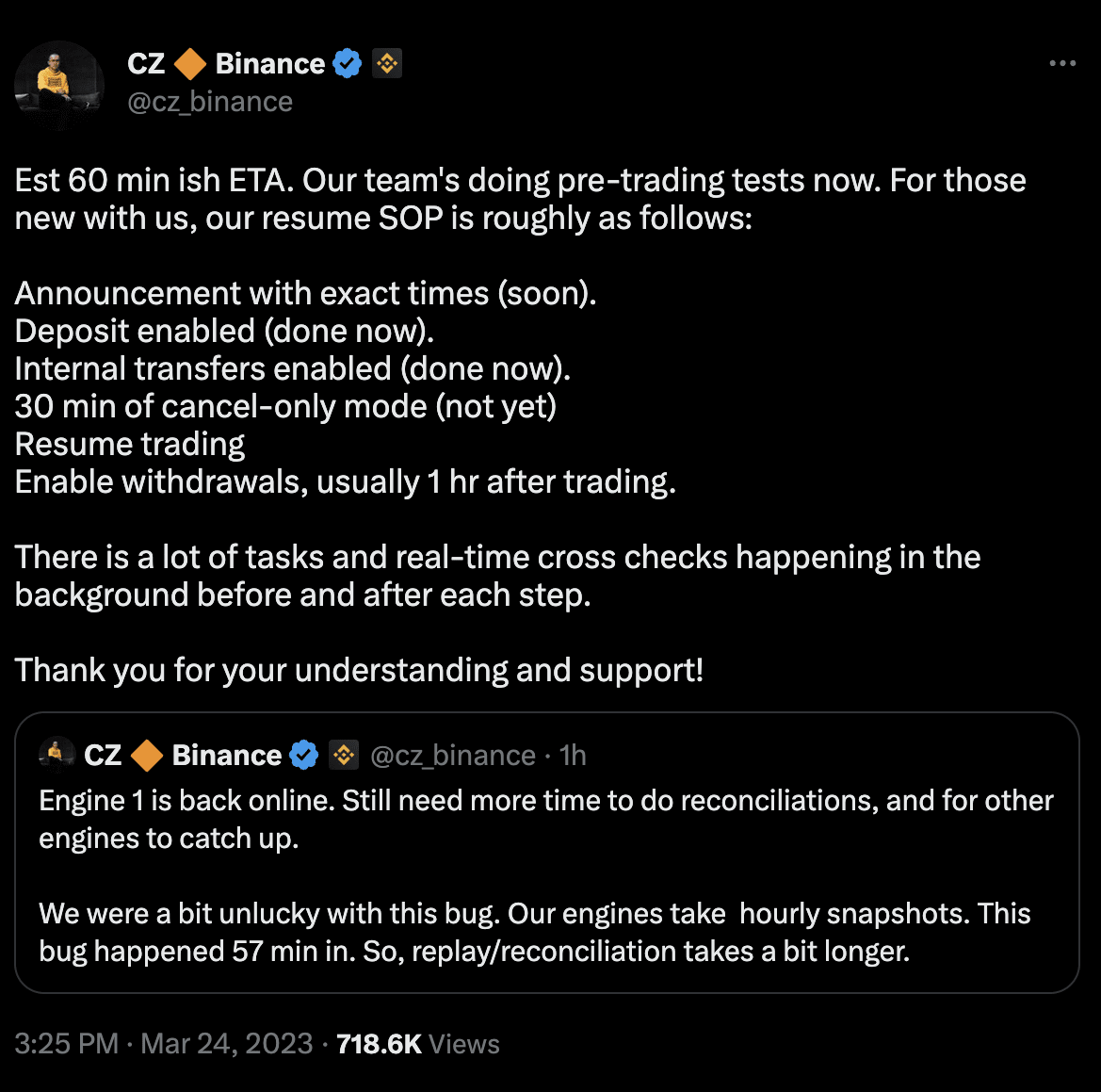 In a following tweet, CZ reposted Binance Blog announcement confirming that currently all users will be able to cancel orders, process deposits, trade on P2P, and perform lending, redemptions, asset transfers and all other account-related functions. Withdrawals will be resumed shortly after spot trading starts.