Enjin gives away 1,000 ENJ to its community
Hassan Maishera - Cryptowisser
2021-12-22 14:42
The Enji
n team is celebrating the
second batch of its Efinity Crowdloan. As a result, it is giving away 1,000 worth of ENJ tokens to its community members. The team had asked its members to help it bring NFTs to the Polkadot ecosystem.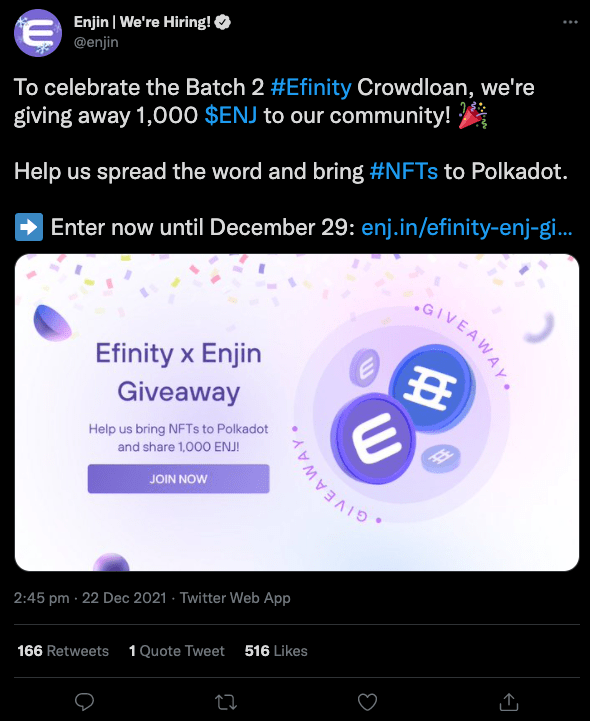 Community members can enter the contest from now until December 29. Enjin and its ERC-1155 token standard
enable game editors
to convert various types of assets, such as currency, real estate, digital art, and gaming items into tokens that are usable in blockchain applications.
ENJ
, the token that powers the Enjin platform, has added more than 7% to its value so far today and is currently trading a $2.6 per coin.