Disclaimer: This platform includes third-party opinions. We do not endorse their accuracy. Digital asset prices can be volatile. Do your own research. See full terms here and our risk warning here  Binance Futures products are restricted in certain countries and to certain users.  This communication is not intended for users/countries to which restrictions apply.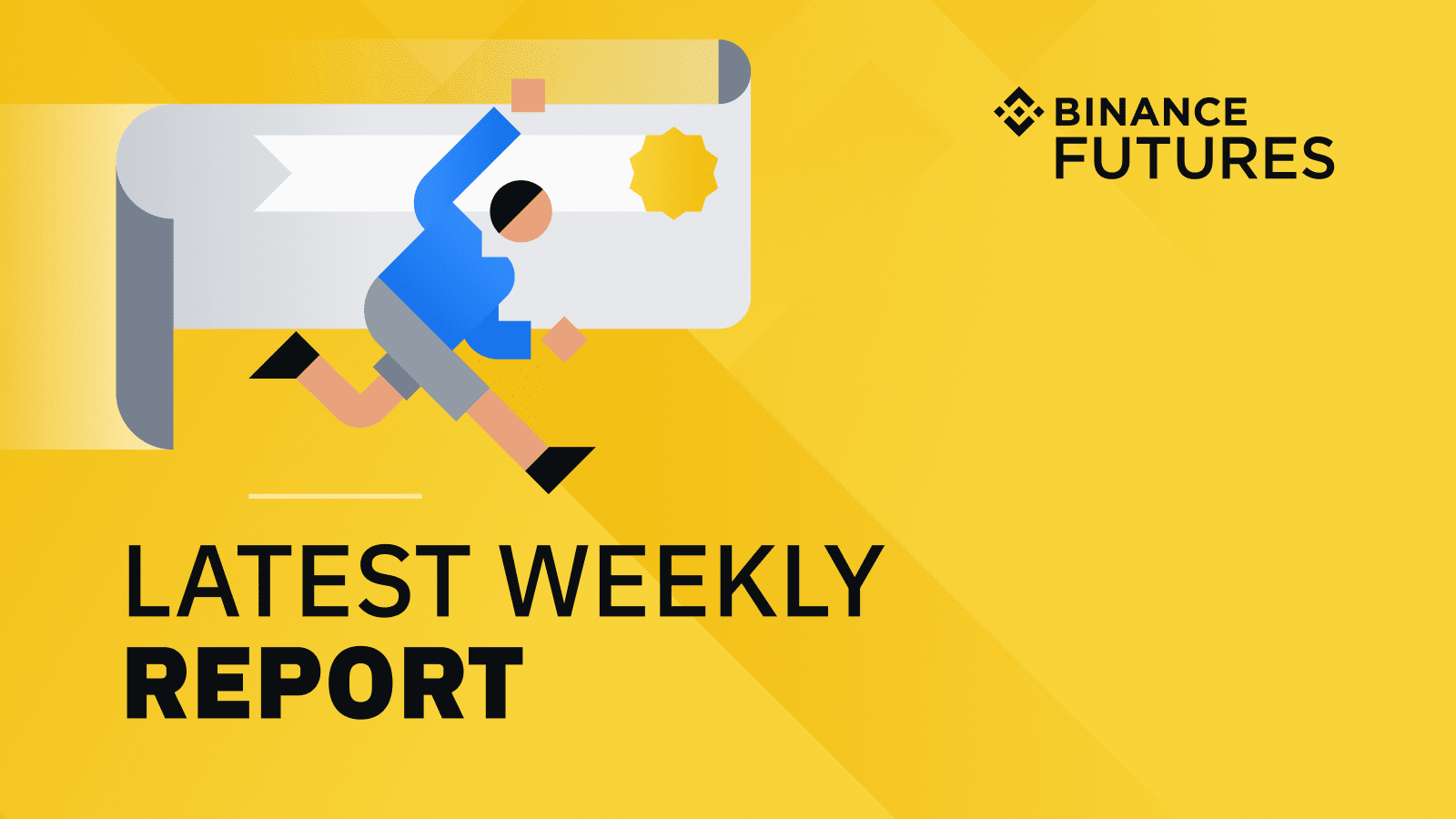 Charts of the Week
Bitcoin in Trajectory to Aim Higher But One Warning Sign Remains
Bitcoin price has projected a saucer bottom pattern on the 3-day chart, an indication that is usually in favor of the bulls. If it manages to slice above the breakout line at $28,486, BTC could target bigger aspirations.

From a technical perspective, analysts have also noted that the market should stay cautious, as the Relative Strength Index (RSI) displays a decline in strength – indicating a bearish divergence. Should the bearish scenario take place, Bitcoin would test the first level of support at the 78,6% Fibonacci retracement level at $26,077, then at the 61.8% Fibonacci retracement level at $23,800.

Only if the aforementioned footholds fail to act as a line of defense for BTC, then additional support may appear at $20,601, where the 50 and 100 three-day Simple Moving Averages (SMAs) converge. 
Options Traders Sentiment
By analyzing the volume of call (buy) options versus put (sell) options, traders are able to assess the overall market sentiment. Usually, bullish strategies tend to involve call options, while bearish trading strategies typically involve put options.

From the week starting on March 20, the put-to-call ratio indicated bullish market sentiment till March 25, on which it displayed a ratio of 1.14 suggesting traders are more inclined towards put options before finally closing the week with a ratio of 0.50 on March 26 indicating traders favor call options.
Source: Laevitas
Index Score Continues To Remain In "Greed" Zone
After the BTC rally, the Crypto Fear and Greed Index shifted from "Neutral" to the "Greed" mode and it has been in the same zone throughout the last week.
Source: Alternative.me
Open Interest Declines
On Binance Futures, the BTCUSDT Open Interest closed the week on March 26 at about 8.77% lower than the previous week ending on March 19.
Traders Are Neutral
On Binance Futures, the BTCUSDT Long/Short Ratio closed on March 26 at 0.94 as 51.65% of all Binance Futures accounts with an open position in BTCUSDT are net short, while the other 48.35% are net long.
News Roundup
Highlights From This Week
Options Data Page 2.0
The Options data page undergoes an upgrade! It is a one-stop page for all the market data you need to know to navigate your decision-marking journey while trading Binance Options.
Gain Insights From Our Latest Content
Bi-monthly Advanced Technical Report March 22, 2023
The latest edition of bi-monthly advanced technical report covers the following topics: 
After a rally, BTC slides slightly following Fed hike, ETH undergoes hardfork on the testnet, Binance Coin surpassed critical resistance. 
Gain more insights from the report here.
Updates
Risk Warning: This content is presented to you on an "as is" basis for general information and educational purposes only, without representation or warranty of any kind. It should not be construed as financial or investment advice, nor is it intended to recommend the purchase of any specific product or service. Digital asset prices can be volatile. The value of your investment may go down or up and you may not get back the amount invested. You are solely responsible for your investment decisions and Binance is not liable for any losses you may incur. For more information, see our Terms of Use and Risk Warning.