How to Increase the Sales of Your Binance P2P Ads
subTitle
2023-02-07
Main Takeaways
Binance P2P is one of the industry's most popular crypto peer-to-peer trading platforms.

P2P merchants can help improve their sales by carefully creating and customizing their P2P ads.

Learn how to share your ads outside Binance, create trust, and maintain customers with our selection of tips and tricks.
Wondering how to improve your P2P sales? Read our guide and see how you can better present your ads with Binance P2P.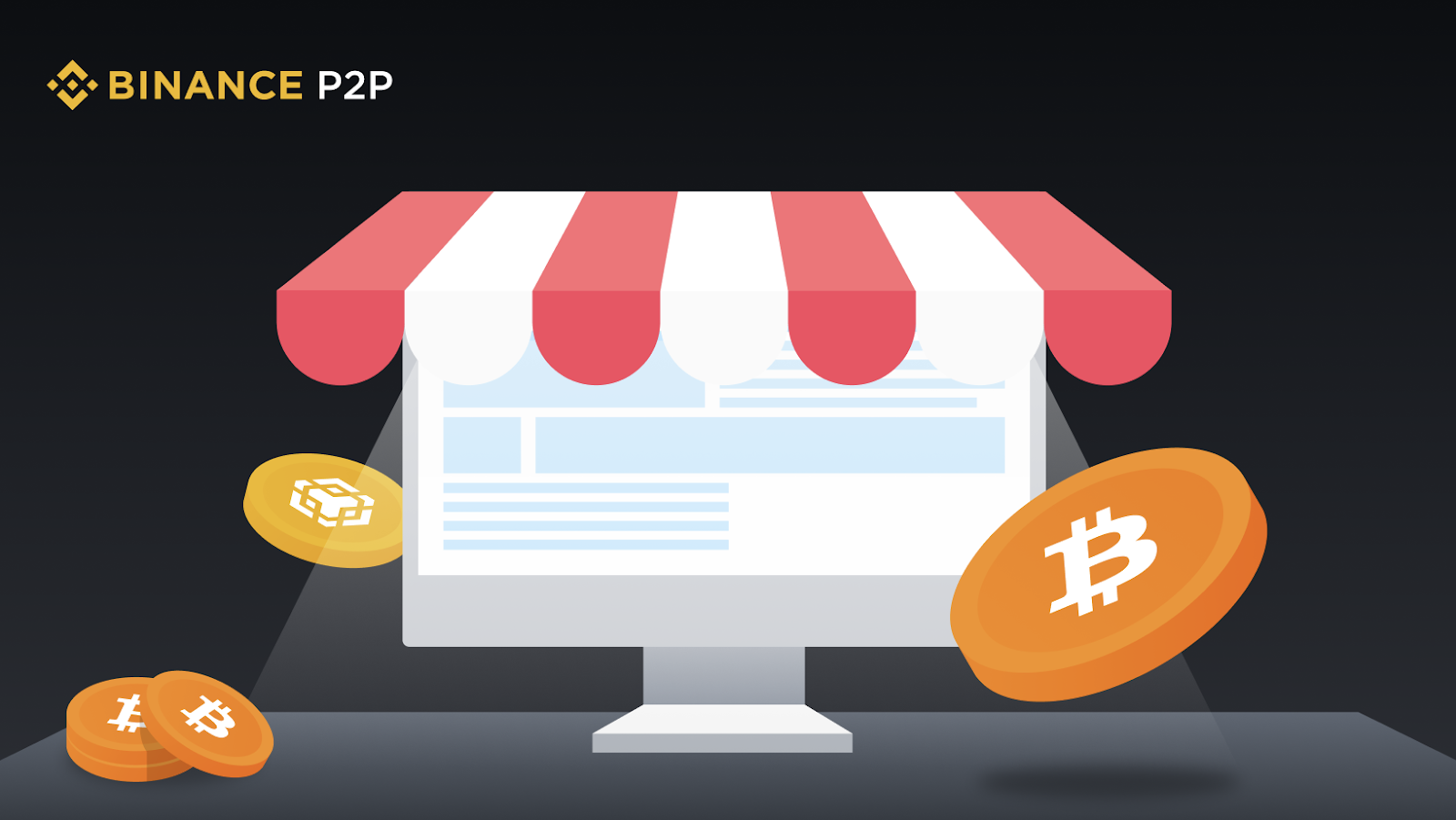 Launched in 2019, Binance P2P has enabled safe and trusted P2P crypto transactions for a vast customer base. The P2P market relies on its merchants, and there's a lot they can do to ensure their offerings' quality. A slicker ad shown in the right places has the chance to increase sales, so merchants should do everything they can to improve their postings. Let's look at the best ways you can meet the needs of your P2P customers and how best to reach out to them with your ads effectively.
Practice Community Marketing
It's easy to treat your P2P clients as separate from one another. However, there's much to be said about creating a community for them. Group deals, discounts, giveaways, and other basic community marketing initiatives can all be effectively used across your customer base. Reaching out to and interacting with your clients in one place is time efficient and can also create a sense of exclusivity.
It's essential you provide your users with something they can't get from other sellers, mainly in the form of deals or benefits. For example, you can offer a 10% discount to users who simply join your community. You could also hide your ad from non-community members and share it only with those within your community.
Establish Trust Among Your Counterparties
Binance P2P is about working with your customers to achieve the best possible trading outcome. It's essential to develop trust and credibility, as external P2P services weren't always the safest platforms to use in the past. The best way to do this is to offer a first-rate service from the beginning that results in positive reviews. If, however, you have negatives reviews to deal with, it's still possible to repair your merchant reputation by:
Making sure to read the negative reviews and understanding the issues they explain.

Avoiding ever misleading your counterparty or inappropriately advertising your services.

Offering good terms for your customers, including pricing and payment options.
Create a Competitive Advertisement
When users browse Binance P2P, they're looking for competitive prices, a wide variety of payment options, and a trusted merchant profile, among other things. You can best meet these requirements by tailoring your ad for success. Let's check out some of the ways you can do this.
Set competitive prices
For many buyers, a good price is the most important criterion when choosing a merchant. When deciding how large your spread will be for profits, consider that a narrow spread will likely attract more customers than a larger one. One way to keep your prices competitive while still making a profit is with arbitrage. This market strategy involves trading the same asset across different platforms/merchants and taking advantage of their price differences. To explore further how you can implement the technique, check our P2P arbitrage guide.
By increasing your limits, you open yourself up to more customers who want to make larger trades. This should, in theory, increase your sales. However, note you'll need to work on increasing your capacity to fulfill these orders before broadening your limits.
Improve your completion rate
Improving your completion rate can help build trust in your merchant profile. It refers to the percentage of transactions you started and completed over the last 30 days. A completion rate of 80% or higher is generally considered good. Customers will see this as influential in their decision to trade with you. 
To help improve your completion rate, you can filter your trading partner by setting specific counterparty conditions. Doing so can ensure you only transact with experienced traders who are more likely to complete trades. Make sure not to make your conditions too strict; otherwise, you risk severely limiting your customer base.
Offer more payment methods 
The more payment methods you offer, the more you open up your customer base. Considering the different ways you can tailor these methods to your customers too. P2P users are often there because they lack simple, local fiat options for buying crypto. Research into what you can offer these potential customers may help you tap into a niche in the market.
Choose a memorable and trustworthy name
An easy-to-remember name can actually go a long way in the P2P market. Long strings of letters or numbers don't provide the most trustworthy appearance and are also difficult for customers to remember in the future.
Encourage Happy Customers to Leave a Review
When trading P2P, trust goes a long way. One of the main ways new customers will evaluate your profile is through its reviews. If you've already got a collection of happy customers, ask them to leave you a review rating the experience. Aside from providing you with feedback on improvements, the reviews should make your merchant profile more attractive.
Ask Your Customers to Follow You
Once someone has already traded with you, make it easier for them to find you next time with the Follow function. Every time you publish a new ad on Binance P2P, your followers will receive a notification of the offering. Check our How to Follow a P2P Merchant/User on Binance App for more information.
Share Your P2P Ads Outside Binance
Some basic marketing strategies can go a long way in getting your merchant profile out there. Consider sharing your adverts beyond the Binance P2P Marketplace across different channels. Social media is an obvious first choice that also can be cost-effective. There are also a wealth of crypto forums to post your ads on. Another option to consider is in-person events. This is a great way to get more local sales and put a name to a face. 
How to Share Your P2P Ad
Aside from the different channels available to share your advert, you can also consider the format you share it in. Binance P2P currently offers links, QR codes, and ad codes for merchants when sharing their ads. Let's see how they work.
Each format will be suited to different channels and customers. A QR code, for example, is excellent to share on image-based social media or in videos. A simple link would also work well in an email or displayed on a website. For more details on generating your links or codes, refer to our How to Share My Binance P2P Advertisements guide.
How to Hide Your P2P Ad
We have a function that lets you hide your ads on the P2P trading page, so they will be visible only to users with whom you choose to share your ads. This function suits block trades where both parties want to trade a large amount of crypto at a negotiated price.
All you need to do is go to the merchant portal (on desktop) on the left side, click on the advertisement, and create a new advertisement. On the more settings section, select the option [Hidden (not displayed on the offer list page)].
Improving Sales Is a Continuous Process
Our tips and guidelines outlined above aren't just one-time solutions. You need to keep actively working on your ads to meet the market's changing needs. Ensure you look at your merchant profile and ads holistically to figure out the best plan of action. Before you know it, you may just see your sales increase with a bit of marketing magic.
Further Reading
Disclaimer: Your use of Binance P2P services and all information and other content (including that of third parties) included in or accessible from Binance P2P services is at your sole risk. Our only responsibility is to handle crypto transactions. All payments are final upon completion unless otherwise required by law. The Binance P2P platform has neither the right nor obligation to resolve any disputes arising from a completed payment. Neither the Binance P2P platform nor its merchants shall be responsible for any loss after a completed payment.