Binance P2P: Trade Bitcoin Safely With Tips From the Pros
2021-02-01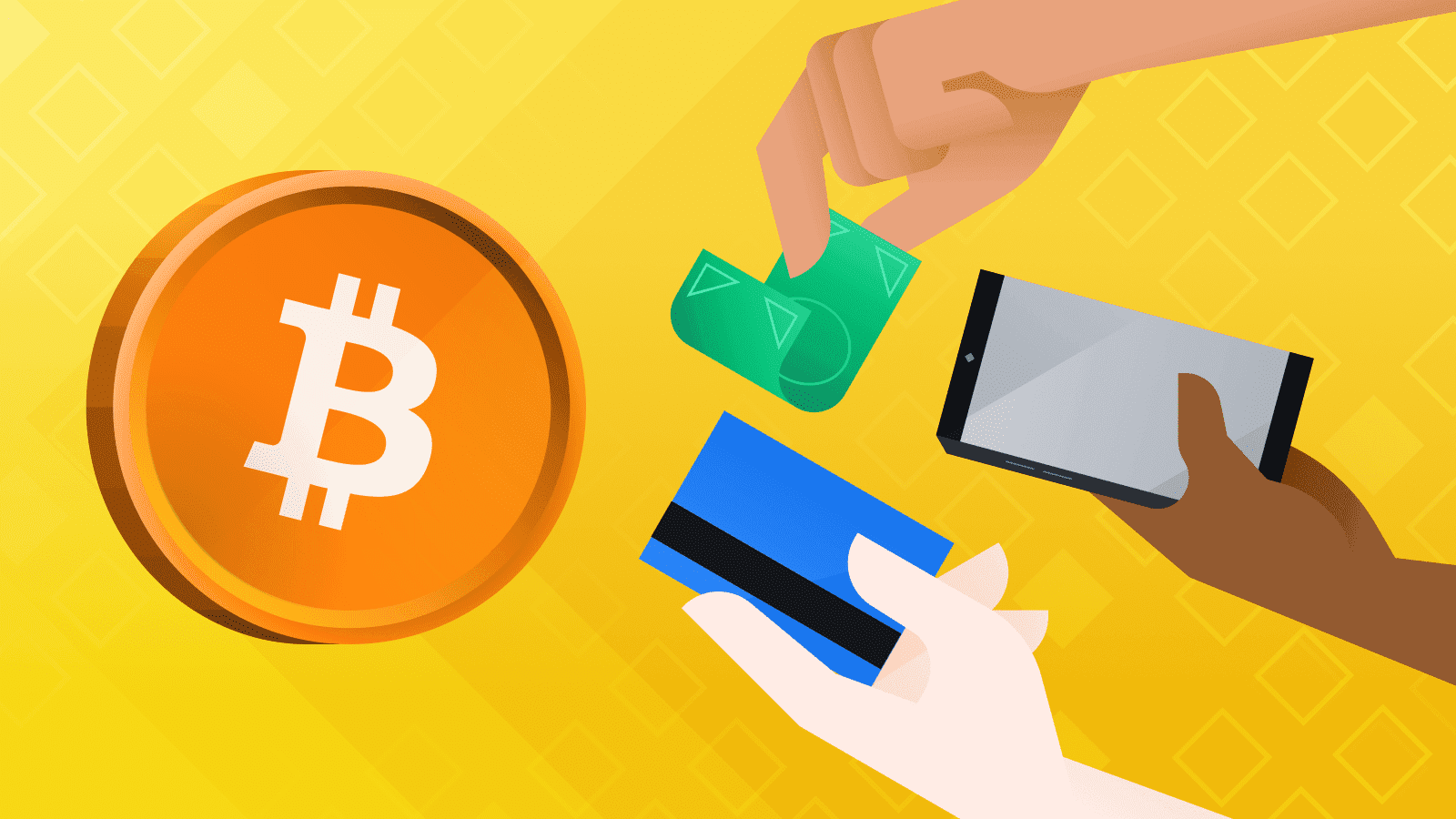 Peer-to-peer trading is one of the most popular and cheapest ways to buy bitcoin. It's also one of the oldest, if not the first, methods to trade bitcoin. The early P2P marketplaces had complicated user interfaces, low-security standards, and very high risks unique to P2P trading. This changed over the years with the wider adoption of crypto and professional businesses' influx, and the majority of the early issues and disadvantages disappeared. P2P platforms managed by large exchanges, such as Binance P2P, offer a seamless bitcoin trading experience. Intuitive interface, zero fees, highest security standards, and dedicated security team are just a few of the advantages Binance offers.
It's easier than ever before to trade P2P, and the ever-growing demand ensures that there's a perfect P2P trade with a suitable payment method and price for everyone. However, there's one issue that hasn't changed much since the first P2P marketplace appeared - the risks.
The risks of P2P trading
P2P comes with unique advantages, but this also means unique threats and risks. Here are some of the most common threats, ordered by their probability to occur from highest to lowest. 
1. Social engineering attacks
Social engineering attacks target the weakest link in the security chain - the user. Social engineering attacks target the trade counterparty and use lies and manipulation to lure funds or personal details. 
Scams and phishing are the two most common methods. The malicious actor impersonates a genuine trader interested in buying or selling P2P bitcoin or other cryptos and either post their own trade ad or respond to existing ads. An alternative technique prevalent on centralized marketplaces is fraudulent customer support. In this case, the attacker impersonates the marketplace's employee and contacts you, usually asking for private information or payment details. 
Scams when buying bitcoin on Binance P2P: 
- The seller asks you to cancel the trade after you have already paid. You should never cancel the trade after you paid because the cryptocurrency will be released from the escrow service and returned to the seller's wallet. Instead, you should mark as paid, open an appeal and attach proof of payment for the customer service.
- The seller asks you to trade outside of the P2P platform (off-escrow). If a seller contacts you through a specific marketplace, for example, Binance P2P, and during the conversation offers you to trade outside of the marketplace, be aware! The chances are that you're dealing with a scammer. If you trade outside of the platform, you will be trading off escrow, thus you don't have the guarantee that you will get the crypto after you paid. The best thing to do in this case is to contact the customer service and report the counterparty. 
- The seller asks you to pay an additional commission. Each marketplace has its own fees. On Binance P2P we don't charge any extra fees. All the prices are final. If your counterparty asks you to pay an additional commission, report him to the marketplace as he's might be breaching the T&C's.
Scams when selling bitcoin on Binance P2P: 
- Coin Lockers. In this case, the counterparty marks the trade as paid even though they didn't send the payment. When you contact them, they usually don't reply and go silent. In this case, you should open an appeal and provide proof that you didn't receive any payment. Meanwhile, your cryptocurrency will be locked in the escrow service. This type of scam is usually targeted at newcomers, who are more prone to making such a mistake due to the lack of knowledge or experience.  
- The counterparty asks you for a loan. Some users will ask you for a loan and promise to pay you back with high interest. Please be aware, there's almost a certainty that you're dealing with a scammer, who will take your funds and never pay you back. Again, the best advice is to report the counterparty and stop communicating. 
- The buyer pressures you to release your coins before the payment is complete. You didn't receive the payment yet, but the buyer is already pushing you to pay the funds. Stay wary, this might be a red sign. You should always check your bank account or your wallet and confirm that you received the money before releasing the coins. If you release the crypto without receiving the payment, you have no guarantee that the buyer will send you the money.
Do this to protect yourself against Bitcoin scams:
- Watch out for unusual behavior or attempts to lure out your private information. Carefully read the communication and watch out for signs that you might be talking to a bot/scammer (wrong names, incorrect trade details, discrepancies, etc.)
- Don't trust; verify. Always verify that you're communicating with a real customer support agent by checking their email address.
- Never share your login details or credit card details with anyone. Genuine customer support will never ask for your login password. 
- Use common sense. Does the trade ad sound too good (price far below market price, etc.)? Then it's probably a scam. 
- Use escrow service when possible. It's easy to send your funds or crypto to someone and never hear from them again. To ensure that the counterparty completes their part of the deal, use escrow services to hold the funds while the trade processes. Binance P2P is a peer to peer platform with an escrow service that ensures that the counterpart completes their part of the deal. Get more information about Binance P2P escrow service here. 
2. Hacks
Everything we do is digital, which means that digital attacks are becoming more common. It's usually not worth it for the hackers to attack the marketplace itself, so instead, they target the trading parties. There are way too many types of hacks, such as malware, keyloggers, or ransomware, to go through them all. However, the goal is always the same – your recovery seed, private information, or your funds.
Do this to protect yourself against hacks:
- Trade only on secure devices. Don't trade in internet cafes or on shared devices or public wifi. Use antivirus software and always install the latest updates. 
- Store your recovery seed offline. No matter how good the hackers are, they can't steal what's not on the device. Use paper or recovery seed backup, and don't store your recovery seed digitally. 
- Don't download attachments from unknown senders, and don't install unknown software. Make sure that the device you use for trading is clean, don't download software from torrents, and don't open files from unknown senders.
3. Money Laundering
Although very rare, money laundering occurs within P2P trading. Money launderers can use P2P trading to buy crypto with funds from illicit activity or use illegally obtained crypto and sell it to get funds. Centralized marketplaces almost entirely mitigate this issue as they're obliged by law to verify the source of funds in suspicious trades.
Do this to protect yourself against money launderers:
- Trade on centralized marketplaces with KYC & AML regulations. This is the safest way to ensure that your P2P trading activity is conducted with a counterparty with clean money.
- Choose bank transfer over cash. Banks are regulated financial organizations and can verify the source of funds. Money received via bank transfer have a lower chance of originating from illegal activity.
4. Physical threats and criminal activity
This type of risk is unique to only one particular type of P2P trades - cash transaction. When it comes to cash transactions, you need to meet with the counterparty face-to-face to handle the funds and complete the trade. In many regions, this might be the only option to buy P2P bitcoin or get your hands on other cryptos, so it's essential to mention the risks, even though the probability of such an incident occurring is extremely low.
Do this to protect yourself in face-to-face cash trades:
- Meet in public spaces during regular business hours. Public spaces are filled with people, CCTV, and generally safer. Avoid trading at night or in remote areas. 
- Don't go alone when trading large sums. Always take someone with you when you're trading large sums of money and let someone know where you're going for what reason.
- Don't trade at your home. As safe as it may seem, it's crucial to protect your privacy. Don't meet the counterparty at your home or your workplace.
The most basic advice to stay protected is to stay aware. Prevention is always better than the cure, so stay informed and grow your knowledge. Check out the security section on Binance Academy for more security education.