Celebrate Cristiano Ronaldo's Birthday With a Free CR7 Mystery Box
subTitle
2023-02-04
Main Takeaways
Cristiano Ronaldo turns 38 on Sunday. Happy Birthday, CR7!

We've prepared a special giveaway that runs throughout his birthday on February 5, 2023 until 23:59 (UTC).
The first 38,000 users who sign up to Binance with code RONALDO will each receive a CR7 Mystery Box.
Sign up with referral ID RONALDO to score one of 38,000 exclusive CR7 Mystery Boxes.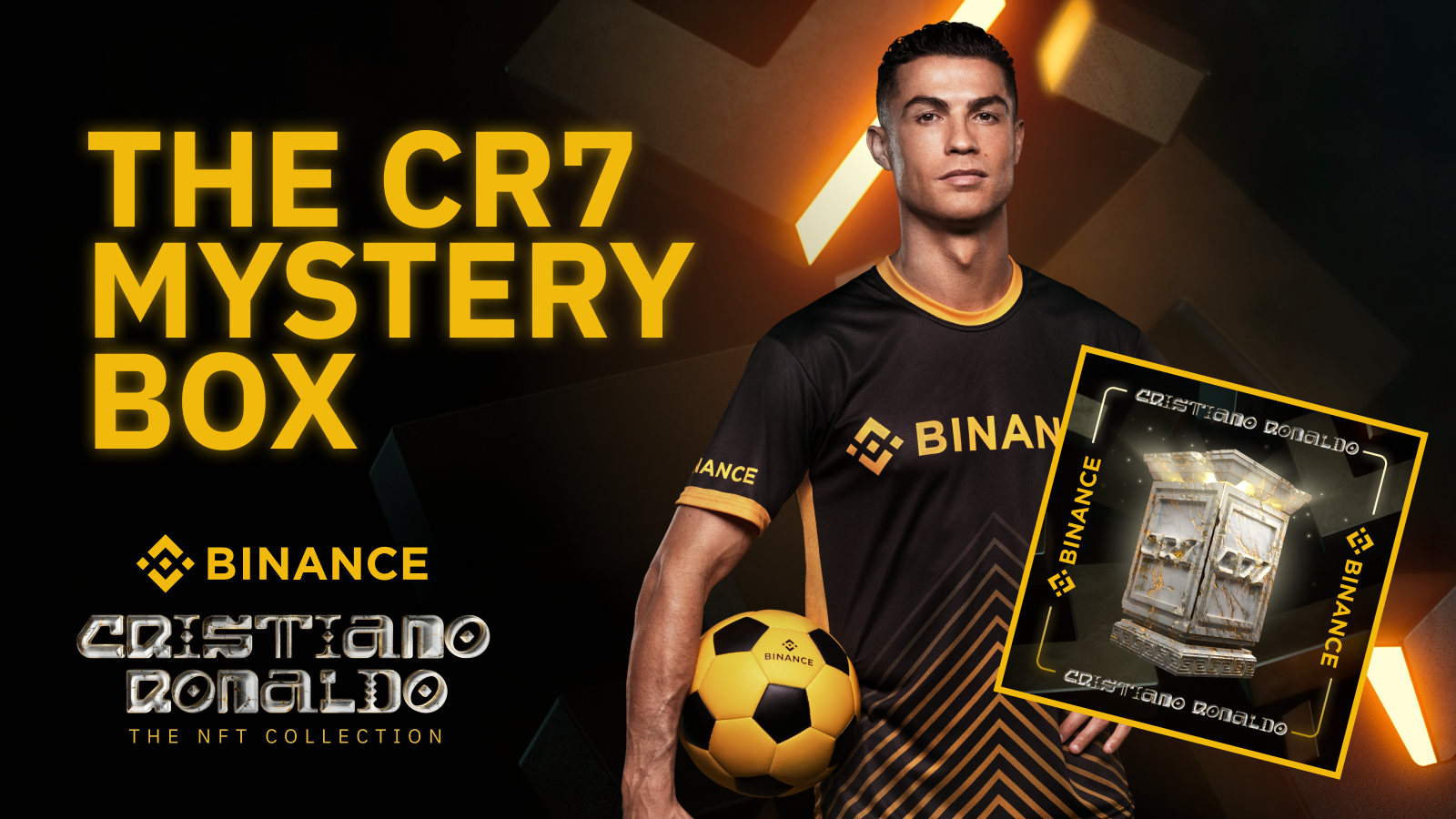 The football legend and world's top goalscorer — Cristiano Ronaldo — turns 38 this Sunday.
To celebrate the special occasion in Binancian style, we're giving away 38,000 exclusive CR7 Mystery Boxes for free to new users who sign up with the referral ID 'RONALDO'.
Here's how you can participate
Sign up to Binance on February 5, Sunday with referral ID RONALDO, and you could receive a free CR7 Mystery Box.
Make sure to set a reminder on your calendar as we're only giving away 38,000 boxes, on a first-come-first-serve basis (see terms and conditions below). 
Terms and Conditions
The first 38,000 users to sign up using code RONALDO will receive a CR7 Mystery Box.

Activity period: 2023.02.05. 

Winners will be selected on 2023.02.06 and can expect to receive their prize by 2023.02.10

Binance reserves the right to disqualify any participants who, in its reasonable opinion, are acting fraudulently or not in accordance with any applicable terms and conditions.

Binance reserves the right to cancel or amend any Activity or Activity Rules at its sole discretion.
Disclaimer: Binance reserves the right at any time in its sole and absolute discretion to determine and/or amend or vary these terms and conditions without prior notice, including but not limited to canceling, extending, terminating or suspending this Promotion, the eligibility terms and criteria, the selection and number of winners, and the timing of any act to be done, and all Participants shall be bound by these amendments. 
---
What is the CR7 Mystery Box?
The CR7 Mystery Box was released to commemorate Cristiano Ronaldo's debut NFT collection. 
Each box contains one of two moments from Ronaldo's career rendered as a Stone-colored NFT statue. 
"The First Step" (Basic) — a Stone statue of young Ronaldo looking through the nets of a goal, limited to 777,777 NFTs.

"The Breakout" (Common) — a Stone statue of Ronaldo performing his legendary stepover, limited to 777,777 NFTs.
About the Collection
The CR7 NFT collection — available exclusively on Binance — features seven iconic moments from Ronaldo's storied football career immortalized on the blockchain in four unique rarity levels: Normal (N), Rare (R), Super Rare (SR), and Super Super Rare (SSR). 
Learn more about the collection here.


Further Reading