Binance NFT x Binance Charity: Get the "NFT for Good" Collection and Support Children in Need Worldwide
Binance NFT and Binance Charity are harnessing the power of NFT for social good on the Binance NFT marketplace, showcasing artwork from three different contemporary artists, including the pioneering doodle artist Jon Burgerman. Proceeds from the sales will go towards charity projects for children in need worldwide. 
Main Takeaways
Participate in the NFT for Good campaign on July 28, 12pm (UTC). Purchase collections from 3 different artists and provide life-changing support for children in need worldwide. 

NFT for Good includes 6 original pieces from world-renowned doodle artist Jon Burgerman, whose work has appeared in the White House and exclusive collaborations with iconic brands such as Apple and Nike. 

Part of the proceeds from each artist's collection will be donated to Binance Charity or Smile Angel Foundation.

The NFT for Good collection gives NFT collectors and first-time buyers alike an unprecedented opportunity to harness the power of blockchain for social good.
Binance NFT and Binance Charity launched the NFT for Good campaign last month with digital artist Muartive helping to raise money for Crypto Against COVID. The campaign gives Binance NFT users and first-time NFT users alike an opportunity to make a difference in the world through the medium of art. 
At Binance, we believe every child deserves equal opportunities to grow up to their fullest potential. Hence, Binance NFT and Binance Charity are dedicating July's NFT for Good drop - a premium NFT collection featuring 3 leading artists, Jon Burgerman, ATTA and Ronald Kuang (Seerlight) - to support projects helping children in need.  
Part of the auction and mystery box sales will go to charitable projects such as Binance Charity's flagship project Lunch for Children, which provides nutritious meals to different schools across Africa and Smile Angel Foundation, a charity dedicated to supporting children born with clefts and their families.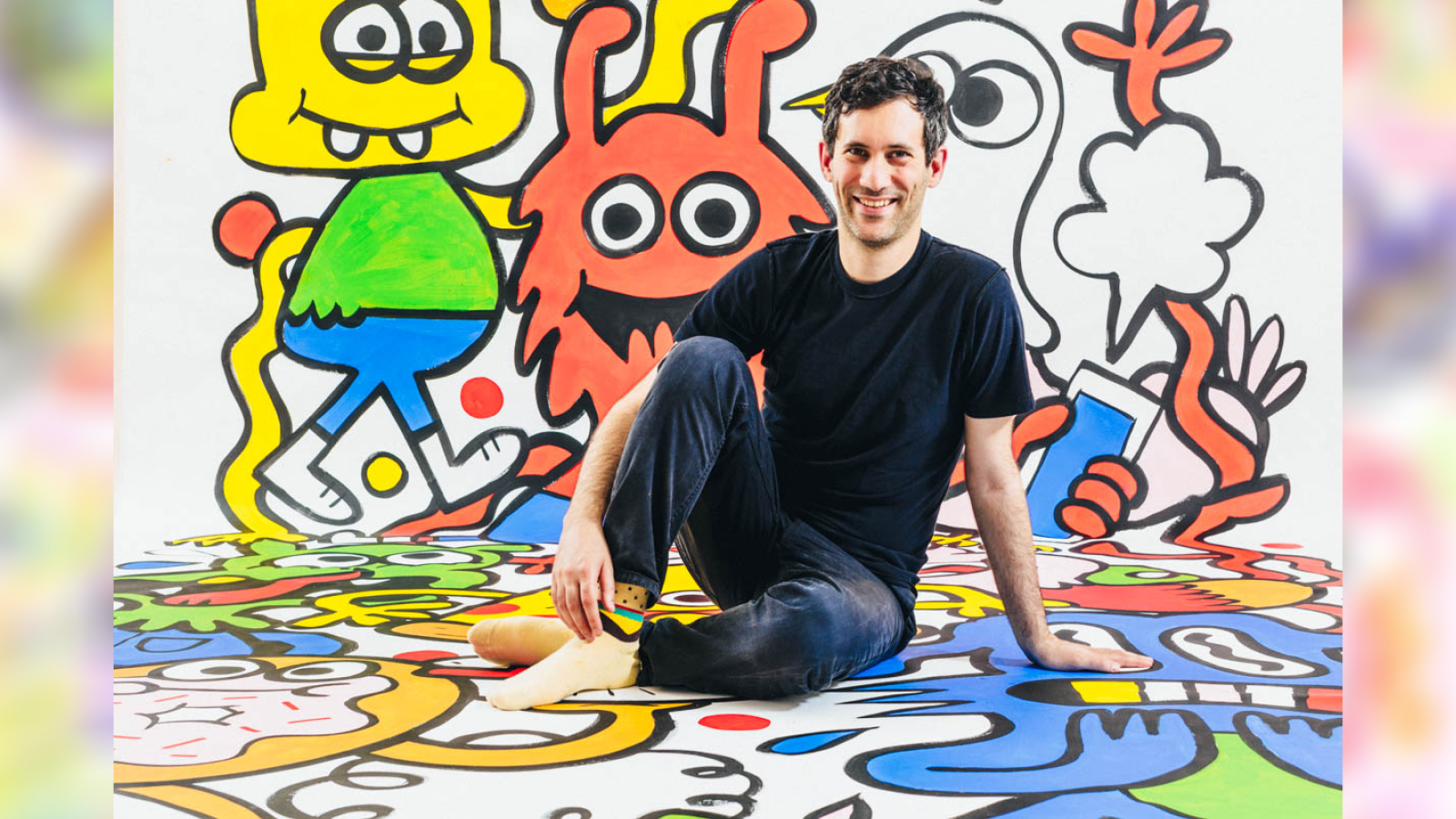 Fun Factory by Jon Burgerman
Jon Burgerman, a purveyor of doodles, is known for his improvisation and playful drawings and is often credited and referenced as the leading figure in the popular "Doodle" art style. His signature art form has been appreciated by people around the world from DIY exhibition spaces and even the White House to collaborations with iconic brands such as Apple, Instagram, and Nike to name a few.
Burgerman's "Fun Factory" collection is a series of original oil bar drawings from his Brooklyn art studio. Exploring the duality of human emotion that we can all relate to, each piece features a different anthropomorphic child-like character contemplating their conflicting moods alongside complementary instrumentals from Todayidance.
The collection will feature six different designs, each with its own character: Deedee, Nook, Nora, Poh, Sammie and Tam. Each NFT will be sold at a fixed price of 500 BUSD where 50% proceeds from this collection will go to Binance Charity.
ATTA x Smile Angel Foundation
Known for their work in charity, music, movies, esports, celebrity IPs, and more, ATTA is a Binance NFT 100 Creator that pushes the boundaries of the NFT world, combining best-in-class assets with exclusive rights and benefits and converging the physical and the digital to open a two-way door to the metaverse. 
ATTA and Smile Angel Foundation will release a mystery box collection and a premium auction, donating a portion of the proceeds to support children born with clefts and their families.
Childhood Fantasy Mystery Box 
The Childhood Fantasy Mystery Box features original paintings created by 12 different child artists for the Smile Angel Foundation alongside co-creations from emerging young artists. 
What's in the Mystery Box?
Each mystery box is generated at random and contains a single Normal (N), Rare (R), or Super Super Rare (SSR) NFT. In addition to the paintings, mystery box buyers will receive a unique NFT certificate of donation for their charitable support, plus a chance to redeem unique rewards if they collect a certain set of NFTs from the mystery box as listed below: 
1 Mystery Box (N/ R/ SR): Receive an "ATTA x Smile Angel" NFT donation certificate. 

2 Different SSR NFTs & 3 Different R NFTs: Receive a special "ATTA x Smile Angel" NFT to redeem VIP tickets to three online concerts hosted by Smile Angel Foundation. Valid for 100 users. 

2 Different SSR NFTs: Receive a large-sized signature version of digital inkjet created by young artists. Valid for 10 users. 

"Sui Bian" SSR NFT: Receive a limited edition "Sui Bian" t-shirt and a "Sui Bian" digital inkjet. Valid for 300 users. 

3 Different R NFTs: Receive a limited edition "Snow Kid" t-shirt and any R NFT digital inkjet. Valid for 300 users.

1 R NFT & 4 Different N NFTs: Receive a hard-copy of the NFTs in the mystery boxes. Valid for 200 users. 

5 Different N NFTs: Receive an illustrator-designed canvas bag. Valid for 200 users.

4 Different N NFTs: Receive a "Xi Diao" Tibetan Incense by Smile Angel. Valid for 200 users.

3 Different N NFTs: Receive one "Xiao Te" Smile Angel 15-year Anniversary Bag. Valid for 200 users. 
Note: All physical items are available for shipment only in the Greater China region (including Hong Kong, Macau, Taiwan). Details will follow in upcoming announcements. 
Premium Auction: May Love be Without Worries by ATTA x Miserable Faith x Smile Angel Foundation 
May Love Be Without Worries, a song played by Miserable Faith and originally donated to Smile Angel Foundation, is now available as a limited-edition NFT produced by ATTA with only ONE version in the universe. 
The auction bid ends on July 31. 
I'm Home by Seerlight
Ronald Kuang, an LA-based digital illustrator and animator best known to his followers as Seerlight, built his strong online community from unique interpretations of everything he enjoys in pop culture, including iconic animes like Naruto and Spirited Away and video game franchises like Zelda and Kingdom Hearts.
Presented by Liquidifty, Kuang's latest piece, I'm Home, depicts a lone traveler looking out an airport window to a nightscape view of their home city, capturing the nostalgic feeling of contentment and relief when you arrive home after a long journey. 
I'm Home will be available for auction on the Binance NFT Marketplace. All proceeds will go to Binance Charity.
Coming Soon: MOBOX & Midsummer with My Neighbor Alice Mystery Box Collections
MOBOX Collectible MOMO Mystery Box Collection: Launches July 29, 1pm (UTC)
If you love gaming you'll love this collection of unique MOMO NFTs, each fitted with randomized unique attributes that can be used across all the games on the MOBOX platform. You'll also be able to add a personal touch to your MOMO by upgrading, naming, and giving them their own storyline. 
MOBOX is the #1 gaming platform on the Binance Smart Chain, offering users a GameFi infrastructure that combines the best of DeFi yield farming and Gaming NFTs. Furthermore, MOBOX's focus on NFT interoperability allows each MOMO to be used across all the current & future games that will be launching on the MOBOX platform.
Midsummer with Alice Mystery Basket Collection: Launches July 30, 11am (UTC)
Presented by My Neighbor Alice, unlock redeemable in-game wearables and items in special mystery baskets. Enjoy the fun and games at an exclusive NFT festival that references the real-world Midsummer celebrations during the summer solstice in Scandinavia.
My Neighbor Alice is a multiplayer builder game where players build and create their virtual lands, interact with neighbors, perform exciting daily activities and earn rewards. Anyone can join the world by owning or renting a virtual island and participating in various activities such as farming, fishing, bug catching, and beekeeping.
Join our Binance NFT Community on Telegram or follow Binance NFT on Twitter for the latest news and updates. For artists and creators looking to collaborate, contact nft@binance.com.