10 Reasons Why You Should Trade NFTs on Binance NFT
Main Takeaways
The Binance NFT marketplace is a great place for users, experienced or beginner, to access all things NFT-related.

Discover, trade, and list exclusive NFTs from a wide range of brands on the platform with low fees and high liquidity.

Carry out your own research on NFTs utilizing the data and analytics provided by Binance NFT while enjoying the benefits of a large and vibrant community.
With over 2.5M digital collectibles, low NFT trading fees, and exclusive NFT drops, there are many reasons why you should trade NFTs on Binance NFT Marketplace.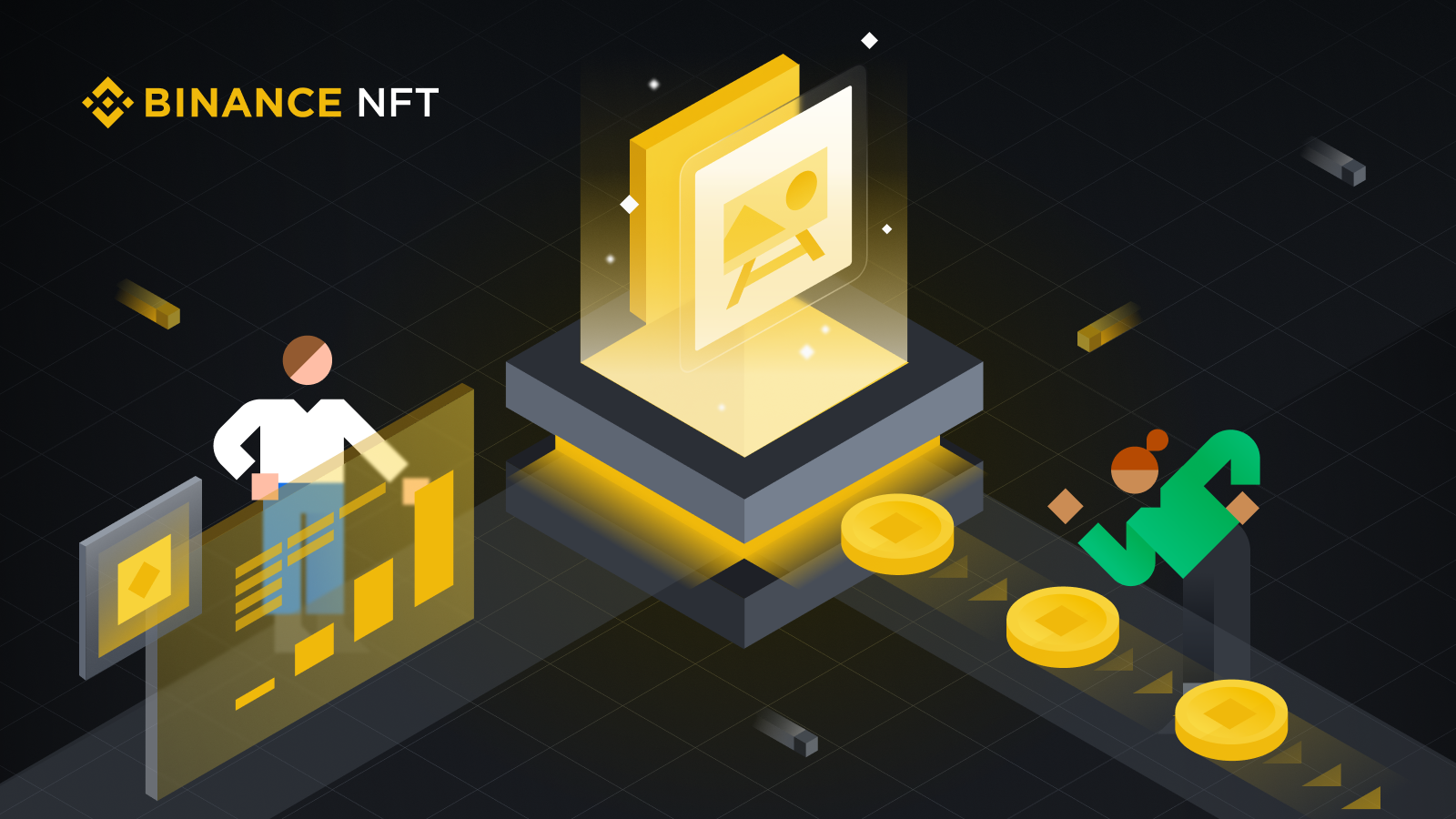 Introduction
The introduction of Non-Fungible Tokens (NFTs) has challenged the way people think about ownership and value in recent years, especially regarding art and digital collectibles. This shift in thinking has kickstarted several NFT marketplaces: Hubs where users can buy, sell, and discover exclusive and unique digital items to call their own. Since June 2021, the Binance NFT Marketplace has been the NFT hub for Binance users to trade these one-of-a-kind assets. This article will explore the (non-exhaustive) list of reasons you should also use Binance NFT for your ever-growing collection. 
Discover the Advantages of Trading NFTs on Binance Marketplace
There's a reason why Binance NFT has grown to become one of the biggest NFT marketplaces in the industry. Built upon a solid foundation offered by the world's leading blockchain ecosystem, the Binance NFT marketplace is continuously evolving to improve its offerings and has supported the creation and listing of over 2.5 million NFTs. It's now easier than ever before to trade NFTs on Binance NFT. Here's why:
Wide Variety of NFTs: Binance NFT is unparalleled in its selection of NFTs. Not only are NFTs periodically reviewed to meet a high standard, but the marketplace also offers NFTs from verified collections of top artists and brands, such as the CR7 NFT Collection, that cannot be found anywhere else. Collections range from digital art and gaming to sports and even more. Bring your non-digital interests into the digital world, and share them with the community.

Global Community: Binance NFT has built a vast group of NFT enthusiasts on top of a heavily populated active user base. Join Binance NFT's vast community to showcase your unique NFTs to a broader, global market. Connect with other collectors, artists, and traders on Binance NFT's Telegram, Twitter, Discord, and Instagram to participate in regular AMAs, events, and NFT or whitelist spot giveaways. 

Quality NFT Projects: The marketplace offers exclusive NFT drops from prominent brands, celebrities, and projects such as Mobile Legends, Frank Muller, and Mike Tyson NFTs. Keep an eye out for upcoming NFT drops!

Multi-chain and Multi-marketplace Support: The Binance NFT platform lists NFTs from numerous marketplaces and across multiple blockchains. These features allow users to explore, access, and trade assets issued on BNB Smart Chain and Ethereum. This way, you can manage your NFT collections efficiently while enhancing the exposure of your NFTs.

Industry-Leading Security: Binance NFT's integration with Binance has provided it with the foundation of one of the most secure trading platforms in the world with security features such as KYC, 2FA, and Anti-Phishing Code to protect itself against nefarious actors. By keeping your NFTs on Binance, users are more secure against the threat of wallet drainings from malicious players. 

Easy to Use: Whether you're a seasoned collector or new to the game, Binance NFT offers a user-friendly platform that makes trading NFTs a breeze. We also provide step-by-step guides and customer support around the clock. Stay tuned as we continue to optimize our features to expand our range of offerings. 

Detailed NFT analytics: Binance NFT users can enjoy enhanced data and analytics on NFTs, allowing them to make informed decisions about buying and selling. The Rankings page shows leaderboards for users to gain insight into the dynamics of the NFT space and add collections to their Watchlist to monitor recent activity. To dive deeper, click on an NFT collection page or an NFT Detail page to view additional metrics such as price history, offers, activity, and more. 

Access to an expansive Binance ecosystem: Integrated into the biggest crypto trading platform, users can instantly transition from other crypto products and services to trading non-fungible assets. Through this, they can enjoy the flexibility of using crypto funds from their wallets to buy NFTs on the Binance NFT marketplace.

Low Fees: The Binance NFT platform offers some of the lowest NFT trading fees in the industry, making it one of the most cost-effective ways to buy and sell NFTs. Selling an NFT incurs a flat 1% platform service fee on the sale price, while there are no fees for buying or listing NFTs on Binance NFT. 

Quick Fiat Cash Out and Token Conversions: We provide a quick, easy, and secure way to cash out to Binance from the NFT Marketplace. All Binance users can use their existing accounts and wallets to trade on Binance NFT Marketplace. After a successful NFT sale, users can exchange their proceeds into available fiat pairs to cash out. Alternatively, holders of Binance NFT can easily convert NFT crypto profits to their preferred token or product in the Binance ecosystem. The Binance ecosystem provides various features that meet different crypto goals. Cash out your earnings, send them anywhere globally, or subscribe to an Earn product to generate crypto rewards and much more. 
Conclusion
Binance NFT offers a diverse, secure, and reliable environment for users to trade NFTs and so much more. As features are improved, with new products soon to come, the Binance NFT marketplace will continue to be the go-to destination for all things NFT. Now that you are ready to explore more of Binance NFT, join the community by following us on Telegram, Twitter, Discord, and Instagram. Here, you can get the latest updates on our weekly IGO drops and exclusive Mystery Box releases.
Start your NFT collection by signing up for a Binance account and visiting the Binance NFT Marketplace today!
Read the following articles for more information:
Risk Warning: The value of your NFT may go down or up. NFTs are subject to high market risk. Binance is not responsible for verifying the identity, legitimacy, or authenticity of any NFT. NFTs are not regulated in most countries; however, please ensure you are permitted to access our Binance NFT Marketplace based on your circumstances. For further details, see the Binance NFT Terms and Conditions, our Terms of Use, and Risk Warning.