Binance Labs Announces Strategic Investment in Biswap
2021-10-20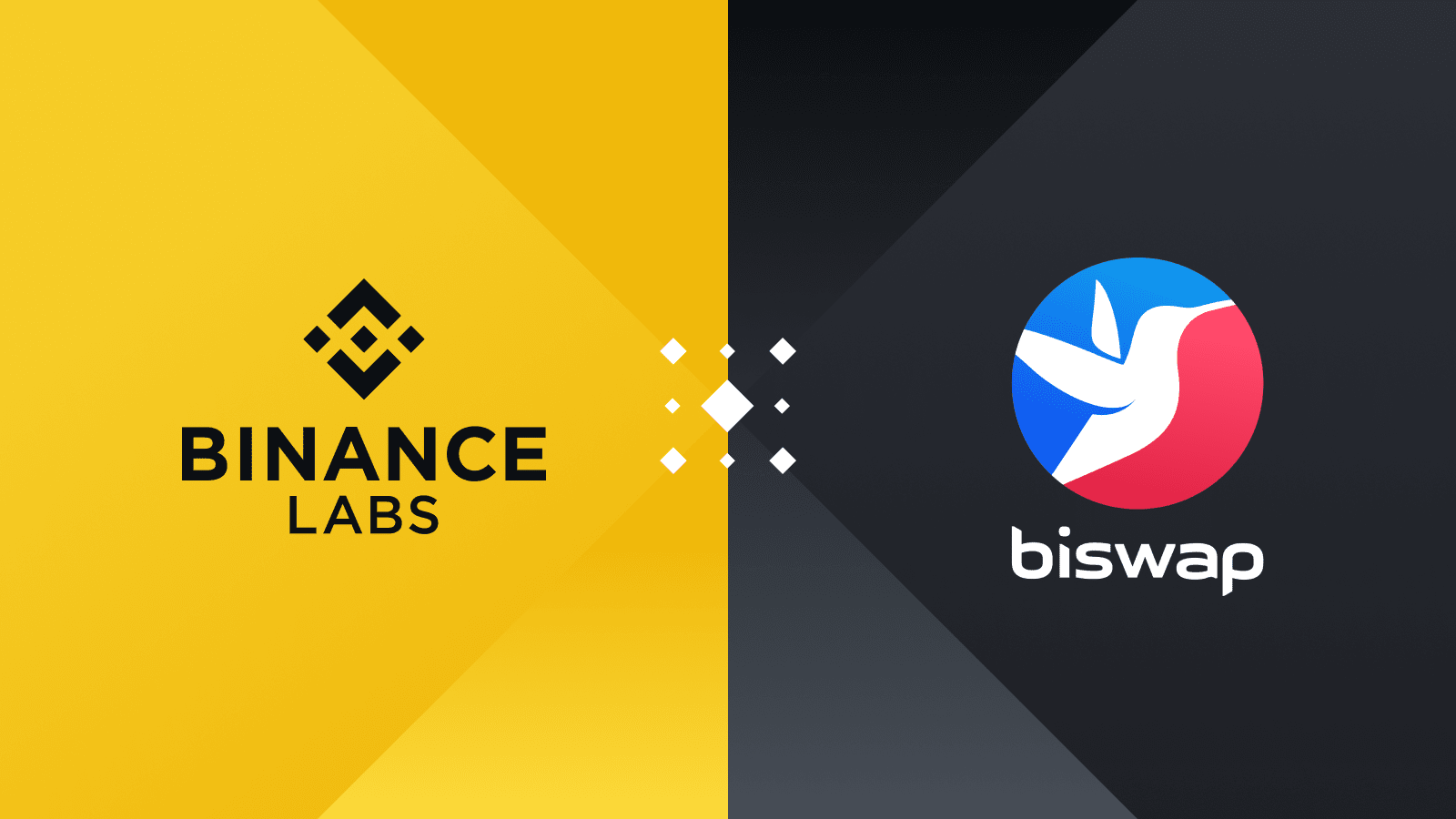 Main takeaways
Binance Labs announces a strategic investment in Biswap, a popular project on Binance Smart Chain

Biswap is a decentralized exchange platform and automated market maker (AMM) powered by Binance Smart Chain (BSC)

Biswap is one of the winners from Binance Smart Chain's Most Valuable Builder (MVB) II initiative, a global program to incentivize developers and BUIDLers on BSC
Binance is pleased to announce that Binance Labs, the venture capital and incubator of Binance, made a strategic investment in Biswap, the first DEX with a unique three-type referral program, which users can receive earnings of their referees' activities from Farms, Launchpools, and Swaps—on the Binance Smart Chain (BSC) network.
Nicole Zhang, Director of Binance Labs, said "Biswap is one of the most innovative and popular projects on Binance Smart Chain, and this investment is in line with Binance Labs' ongoing initiative to promote DeFi and blockchain infrastructure. Binance Labs has always been committed to supporting fast-executing, technical teams who have the potential to positively impact the crypto space, build decentralized web, and help the BSC ecosystem grow."
Meet Biswap: An Innovative Decentralized Exchange on Binance Smart Chain
Biswap is a decentralized exchange platform powered by the BSC network, and uses an automated market maker (AMM) model to fulfill orders. It is the first DEX on the BSC network with a unique, 3-type referral program and the lowest platform transaction fees. Biswap gives its users a chance to exchange BEP-20 tokens, provide liquidity and earn passive income in return, stake tokens in Farms and Launchpools as well as earn referral rewards. 
Through this strategic funding, Biswap will accelerate the growth of the platform and BSC will assist in fulfilling the vision of Biswap in bringing the freedom of exchange. The synergy from working together in tandem will bring new high-quality services and products, technology enhancement, and further worldwide expansion.
"We are excited that Binance Labs has decided to cooperate with us on the growth of Biswap. We have always been committed to stay user-focused and the 3-type referral program is one of the ways to provide the most benefits for the users. Also, the team will keep bringing innovations to the DeFi space," said CEO of Biswap.
Explore Top Projects From Binance Smart Chain's Most Valuable Builder (MVB) II Program 
Biswap is one of the winners from The Most Valuable Builder (MVB) II that was launched by BSC in April, 2021. The MVB Program was launched to bolster the crypto community and provide more support to builders' innovation on the BSC. With the intention of supporting and collaborating with upcoming and existing projects on the BSC, Biswap launched '$10M Global Incentive Program'. 
Follow Binance Smart Chain on Twitter for the latest news and information about the open ecosystem.