Binance Spotlight: How Liquid Swap Brings More People to DeFi
Main Takeaways
Binance is committed to providing the best products and services to its users and building infrastructure for the crypto industry. Part of that commitment is providing a bridge between centralized and decentralized finance for users.

While it was initially set up as a CeFi (centralized finance) trading platform, Binance has since evolved into a wide-reaching crypto ecosystem, prominently featuring DeFi (decentralized finance) and other innovations. 

Liquid Swap is one of Binance's DeFi-like products, fully integrated with Binance Earn. Recently, Liquid Swap reached the highest number of active users among DeFi platforms for the first time ever.
Guided by our user-focused principles and our mission to provide freedom of money to all, we keep enhancing the overall standards for the crypto industry, through multiple aspects: infrastructure, products, social responsibility, compliance, security, and more. The Binance Spotlight series highlights how certain products and divisions within the Binance ecosystem raise the bar for the entire industry while providing top-notch service to all users.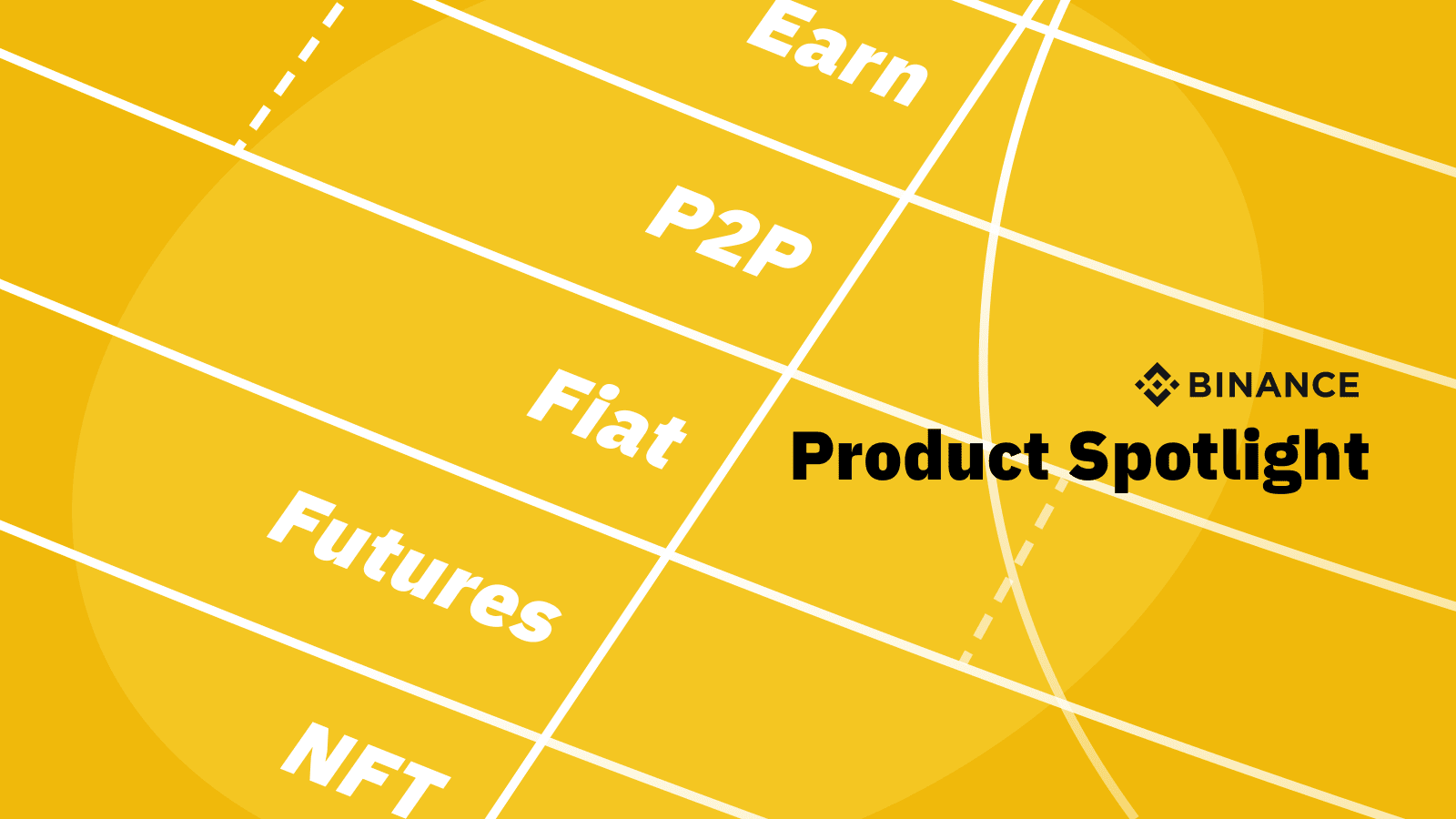 Liquid Swap: Bridging more people to DeFi 
In September 2020, Binance introduced Liquid Swap, a liquidity pool platform that lets users participate in crypto-financial products with DeFi (decentralized finance) characteristics, while still benefiting from the convenience, security, and high liquidity of the world's top cryptocurrency exchange. With Binance Liquid Swap it is possible to trade tokens from pools instantly and earn rewards.
For almost a year since its creation, Binance Liquid Swap has experienced strong growth, thanks to its easy-to-use interface compared to other DeFi platforms, as well as the unique opportunity it provides to farm BNB. So far, the platform has opened 97 liquidity pools where Binance users can earn more crypto, with more projects and pools lined up in the future.
As a result, Binance Liquid Swap is recently recognized as the leading liquidity pool platform in terms of 24-hour active users (source debank.com). During the week of July 26, Liquid Swap had 171,000 active users, surpassed the 170,000 users that the next-biggest DeFi platform recorded. 
Liquid Swap is part of the bigger Binance Earn suite of crypto-financial products, which provide every level of crypto user with the optimal services they need for growing their crypto portfolio while considering their risk profiles and goals. We have a user-first approach when it comes to building products, and we believe that this strategy is attracting more users to Liquid Swap.
In this article, we'll explain how Liquid Swap is being designed and operated favorably for users. 
How does Liquid Swap work?
Liquid Swap is a DEX (decentralized exchange) and yield farming application built on the Binance CEX (centralized exchange). This platform hosts liquidity pools funded by users who have asset management needs and used by swap traders who have buy/sell crypto or arbitrage trading needs. 
A liquidity pool converges funds from participating users who provide their tokens. In this pool, traders can swap one crypto for another, while paying a smaller fee than what they would have if they used a centralized exchange.
Liquidity pools are one of the foundational technologies behind the current DeFi ecosystem. As the popularity of the liquidity pools in the DeFi ecosystem increased, Binance introduced the Liquid Swap to allow anyone anywhere to easily become a liquidity provider or use swap, without needing to worry about high blockchain-related fees or the creation of complicated DeFi wallets. Simply put, Liquid Swap lets users benefit from DeFi without the usual hassles of DeFi.
What are the advantages of Liquid Swap?
The team behind Binance Liquid Swap prioritized four factors in the creation of this platform: convenience, variety, unique features, and earnings. Combine these key factors with the overall liquidity, security, and structure that Binance provides as a leading cryptocurrency exchange, and you have a compelling liquidity pool product that offers the following benefits:
1. Simple, user-first interface
At Binance, we believe in building products with a user-first approach. From the Binance homepage, it's easy to get started with Binance Liquid Swap with a push of a button. All actions, from transferring funds to your liquidity pool of choice and using the swap function to seeing your earnings and withdrawing your funds, only take a few clicks. 
This is a key advantage in terms of user convenience and safety, as many of the prominent liquidity pool solutions in the market require switching between several sites and wallets. Users end up using more time to stake and swap tokens, while facing certain security vulnerabilities along the way. By comparison, Binance Liquid Swap users don't have to worry about those.
2. Wide selection of liquidity pools
Binance Liquid Swap has a large roster of liquidity pools, including BNB, BTC, stablecoins, and altcoins. Right now, there are 97 liquidity pools to choose from, each with at least $1 million in liquidity, with the biggest pool containing more than $300 million in crypto assets.
Another benefit of having a user-first philosophy for Liquid Swap is that the team behind the product proactively heed community and user requests. As a result, more liquidity pools are being added constantly to satisfy user demand.
3. BNB farming
How's this for a unique selling proposition: Liquid Swap is the only DeFi platform in the market that grants BNB rewards to users. In addition to the trading fees you can earn from providing liquidity to the pools, you can also earn bonus BNB tokens. 
When you have an option to choose between a liquidity pool platform that gives you bonus tokens in one of the top cryptocurrencies in the world and another platform that doesn't, it's pretty hard to make a case for the other BNB-less option.
4. High or stable rewards: Your pick
With 97 liquidity pools to choose from, plus more to come in the future, Binance Liquid Swap has an appropriate pool for your needs. Do you want to benefit from higher APYs (annual percentage yields)? Explore our Innovation Pools and benefit from the potential of double-digit APYs on certain products. Just keep in mind that the high yields are subject to everyday market movements, as these liquidity pools are altcoin-heavy.
If you're the type of investor who wants sure returns without distractions from market movements, then our Stable Pools are just right for you. In liquidity pools where users swap one stablecoin for another, the fiat value of your investment stays the same, with added APYs of as much as 4.88% (as of August 13) from the fees you earn as a liquidity provider. It sure beats keeping your money in the bank and experiencing near-zero growth.
Perks of doing DeFi on Binance
Aside from the unique features listed above, Binance Liquid Swap also generally benefits from being part of the bigger Binance ecosystem. When you do DeFi on Binance, you also gain the following:
1. DeFi-like opportunities, but safer. Binance Liquid Swap is the sandbox where you can get familiar with becoming a liquidity provider and start yield farming directly from your Binance app. Instead of risking costly mistakes, you can minimize your errors by getting accustomed to the user-friendly environment that Liquid Swap provides.
2. High-quality liquidity and token pairs. As with any Binance product, Liquid Swap is covered by the top-notch security measures that the exchange implements. The platform is also covered by the SAFU fund which ensures protection for user funds in the case of a security breach.
3. Largest selection of BNB pool pairs. Out of the 97 liquidity pools offered on Liquid Swap, BNB is on 26 of them, the biggest roster available in any major liquidity pool platform. This means that within Liquid Swap, you can swap your BNB for dozens of other assets.
4. Large selection of BTC, stablecoin, and altcoin pairs. A key factor in making a liquidity pool platform useful for more people is offering as many high-liquidity swap pairs as possible. With the sheer variety of options on Liquid Swap, anyone who wants to use a liquidity pool will find his or her niche.
5. Zero fees for transferring funds. Whether you add funds to your Liquid Swap wallet or redeem them for other uses within Binance, you don't have to worry about any fees. Get your rewards in full, without worrying about blockchain transfer fees or other complications.
Start earning today with Liquid Swap
Want to earn passive income on your crypto assets? Give Liquid Swap a try today. 


Read more articles: 
Cryptocurrency investment is subject to high market risk. Binance is not responsible for any of your trading losses. The opinions and statements made above should not be considered financial advice.