Our Top 5 Favorite CZ Quotes Over the Past 5 Years
2022-07-20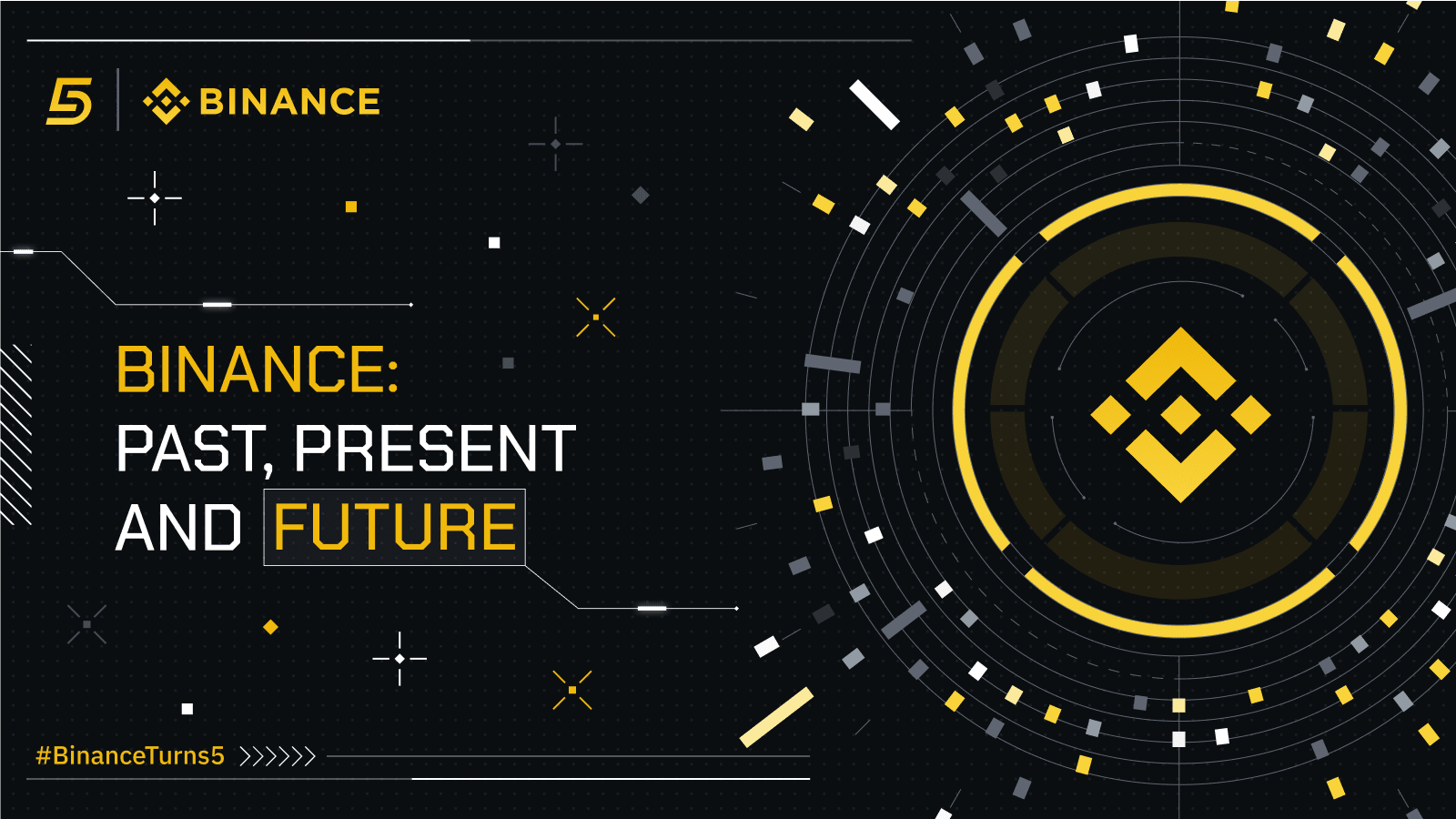 In celebration of Binance's fifth birthday, we're taking a look at some memorable quotes from CZ over the past five years. Without further ado, here are our top five favorite quotes.
When times are good, Binancians BUIDL. When times are challenging, Binancians BUIDL even more. 
In his blog post, What It Means (and Doesn't Mean) to Be a Binancian, CZ sheds light on his definition of being part of the team. In view of the recent market conditions and its predecessors, what's really important is to continue contributing to the industry. 
In other words, buidling. 
If there's a single word Binance lives by, it's this. Buidling is an integral aspect of the Binance culture.
Buidling comes in different forms. Binance builds trust with regulators, develops products and services, forms relationships with leaders who are equally passionate about bringing the industry to new heights, and encourages our community to create and contribute through their own means. 
And buidl we did. 
In these past five years, we have succeeded in growing our community to 110 million users globally, securing registrations and regulatory approvals in Dubai and other regions, forming bonds with payments partners like Swipe, and partnering with Khaby Lame, Cristiano Ronaldo, Alpine F1, and other modern-day icons.
 It's present in our actions and it's the foundation of our wins.
In 2018, CZ said: "In the midst of the chaos, Binance stayed close to our core values. We worked hard to increase the freedom of money globally, while not sacrificing security and ease of use. We fought hard to protect our users and our community. We focused on two of the best ways we know: BUIDL and adoption."
We can't avoid market volatility. But we can choose to not let it control us by working towards a better blockchain-powered world.
Take work seriously. Take life seriously. But don't take yourself too seriously. Make the best out of your simulation.
It's an understatement to say that being at the helm of a leading exchange can be stressful. This particular quote from CZ, from his blog post I Believe We Live in a Simulation, reflects his mindset in the face of everyday pressures. 
CZ also added: "Whenever you face a new challenge, know that it's just part of the simulation. And you just need to make the best out of it."
This holds true for everyone. We may all be busy slaying our own dragons, but we should remember not to be too hard on ourselves. 
Opportunities won't come by everyday. When it comes, if you can't grab it, you won't even know you missed it. If you can grab it, it's called luck. Be lucky.
Binance has come a long way from its early days. While we've put in the hard work, we'll be the first to admit that it's not all sheer effort, but timing and luck too. 
In order to grab the chance, however, we must all learn how to recognize an opportunity when we see it. That's how early adopters reaped the rewards of their quick thinking – smarts and luck.
But of course, opportunity and risk are two sides of the same coin. Remember to do your own research in everything that you do.
So far, I believe the blockchain industry has shown tremendous resilience. If two years ago, on March 12, 2020, you told me bitcoin's price would be $20,000 in June 2022, I would be pretty happy. So, why not zoom out for a more balanced perspective? 
Ever the blockchain believer, CZ shares his sentiments in light of market conditions on his blog post, A Note on Bailouts and Crypto Leverage. While the market may seem dismal to some, it's helpful to pull away from the current state of things and look back at the milestones that we as an industry have collectively achieved thus far.
The explosive growth of cryptocurrencies, for one, is certainly something of which we should be proud. Once an unknown term, 'crypto' has made its way to mainstream media and education and is evolving into something bigger and perhaps one day, all-encompassing. 
As the world prepares itself for the new Internet era of Web3, DeFi and NFTs are gaining traction in different parts of the globe. Decentralization, the ideology underpinning Web3, has also enjoyed its fair share of attention. The umbrella of solutions blockchain offers continues to grow, potentially transforming or disrupting the remittance and supply chain industries, among others.
In short, price is just one indicator of an industry's success. Under a longer time horizon, blockchain has come a long way and is showing no signs of slowing down.
So remember not to be fixated on any one aspect of blockchain, because we're pursuing something way bigger.
While not perfect, we are lucky to have social media, voice for the little guys.
It's no secret that CZ uses social media. He joined Twitter in August 2017, a month after founding Binance, and has been active in the scene since. Needless to say, CZ values the importance of connecting with others through the Internet.
He's even recommended a personal favorite book, Hug Your Haters: How to Embrace Complaints and Keep Your Customers by Jay Baer, saying: "This book is a must-read for marketing and customer service teams. It talks about how we should service our users, interact with them on social media, and more."
What better way to build the community than to be guided by feedback from the very people using our products and services? Communication within a community is a powerful tool indeed, and CZ's engagement on Twitter reveals his appreciation for social media, transparency, and engagement.
Feel free to leave us messages on the Binance Twitter page or on CZ's Twitter page, or drop suggestions on our short feedback form to voice your thoughts anytime!
Bonus tweet: 
I love most tihings in the world, but I hate jet lags.
Social media isn't perfect, and this tweet all but screams it. We love how this innocent typo reflects both CZ's jetlag and the imperfection of social media perfectly.
5 Years of Great Quotes!
We're celebrating our fifth anniversary! Join us as #BinanceTurns5 with two weeks of activities. Reminisce our best moments with us and take part in our 5YA Activities to win some prizes!