Binance Monthly Review, Sep 2021: Moving Crypto Forward
2021-10-04
In September 2021, we strengthened our commitment to compliance and user protection with new initiatives, Binance NFT introduced 'deposit' feature for BSC and ETH NFTs and Binance Charity announced the Tree Millions Alliance.
Fellow Binancians,
This month we enjoyed some strange and interesting crypto stories, including Jack Dorsey's Twitter tip with Bitcoin announcement, a crypto trading hamster performing better than Warren Buffet and Missouri Mayor Jayson Stewart's recent pledge to give every Cool Valley household $1,000 in Bitcoin. Now onto last month's market recap.
September Market Recap: Bumpy Road
September marked a bumpy month for cryptocurrencies as the total crypto market cap decreased around 9.5%, from ~$2.08T on Sep 1, 2021 to ~$1.9T on Sep 30, 2021. As of writing, the crypto market cap stands at ~$2.1T.
Bitcoin (BTC) briefly traded at $40k on Sep 22, 2021. It currently trades at ~$47,815. as of writing. 
During the same period, Ethereum (ETH) briefly traded below $3k, hitting ~$2,730 on Sep, 22 2021. At the time of writing, Ethereum trades at ~$3,365.
The Big Story: Our Proactive Action Plan
1. CZ Shares Our Approach to Compliance
Hi Binancians! I recently shared my thoughts on crypto's regulatory process and the proactive approach we're taking. We firmly believe that by working alongside regulators and policymakers to develop clear regulatory and legal frameworks, engaging in active self-regulation and putting our users first by protecting their interests, we can help welcome the next billion users to the world of crypto. Take a look at the active steps we are taking to shape our robust compliance program and protect our users. 
Read my open letter on crypto compliance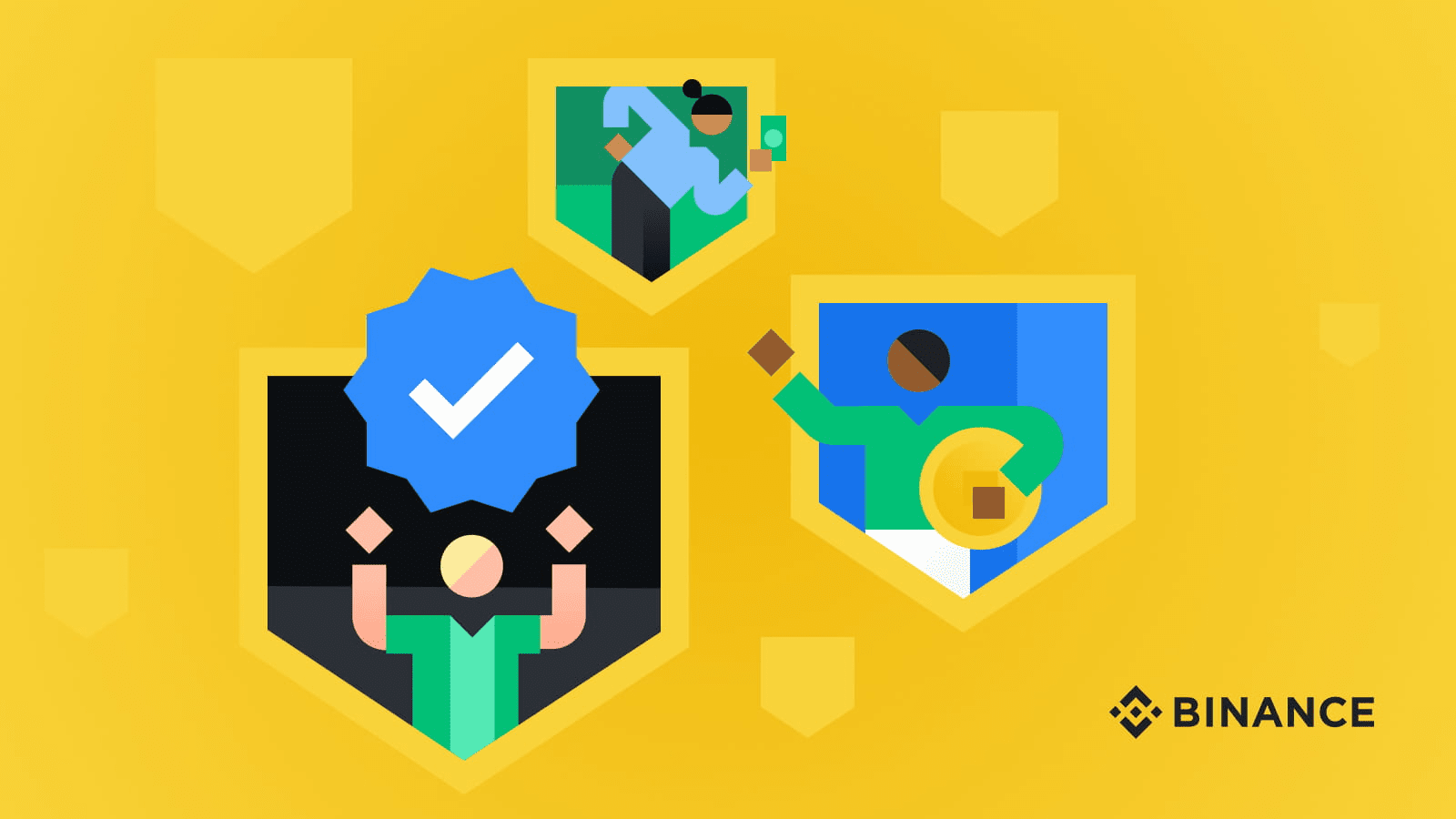 2. New and Improved KYC Policies
As part of continuous efforts to strengthen user protections, risk management protocols, and overall security, we have recently implemented a new KYC requirement for all users to be 'Verified.' In a recent announcement, we shared how the new requirement supports our wider efforts to create a sustainable ecosystem that is safe for all users.
Learn about our updated KYC policies
3. Welcome Our New Additions to the Binance Team
In the past month, we've made several strategic hires to safeguard the crypto ecosystem. Our new hires bring a wealth of experience—ranging from former IRS agents to Dark Web experts—and further strengthen our compliance capabilities and already-strong security team.
Learn more about Tigran Gambaryan, Matthew Price, Zane Wong, Nils Andersen-Röed and Aron Akbiyikian.
Make Your First Binance NFT Deposit
Our latest update introduces fresh features such as Creator Profiles, a brand new captcha system, and most importantly, Binance NFT's first-ever 'Deposit' feature. Users will now be able to withdraw NFTs from BSC & ETH and deposit them on Binance NFT Marketplace. 
Discover the latest features and updates to Binance NFT
Binance Charity Plants 10 Million Trees
Binance Charity is teaming up with Binance NFT to plant ten million trees worldwide. For every donation made, we'll issue an NFT certificate encrypted with the details of the tree that was planted. 100% of the proceeds will go towards our global tree-planting movement. 
Join the World's Largest NFT Tree Planting Project
...Did We Mention NFT Tuesdays Part II
Thank you to everyone who tuned in this week for Binance NFT Tuesdays II. We hope you gained some new skills and insights on trading, managing and growing your NFT collection. If you missed the last two webinar sessions, you can click below for the full recordings.
Watch Webinar #1: 2021 Guide to GameFi and Webinar #2: NFT Tips & Binance NFT Guide. RSVP for Webinar #3: What's Next in Blockchain Philanthropy? 
What's Ticking on The Exchange?
New listings this month:
New Trading Pairs: 
This Month's Ongoing Activities:
Other News Beyond The Exchange
Highlights By The Week
Week 1 Highlights 
Week 2 Highlights
Week 3 Highlights
Week 4 Highlights
Level Up Your Crypto Game (With Academy Articles) 
Follow Binance on Twitter or Facebook for the latest news and updates.