November Trading Report: All Eyes On ETH 2.0
2020-12-03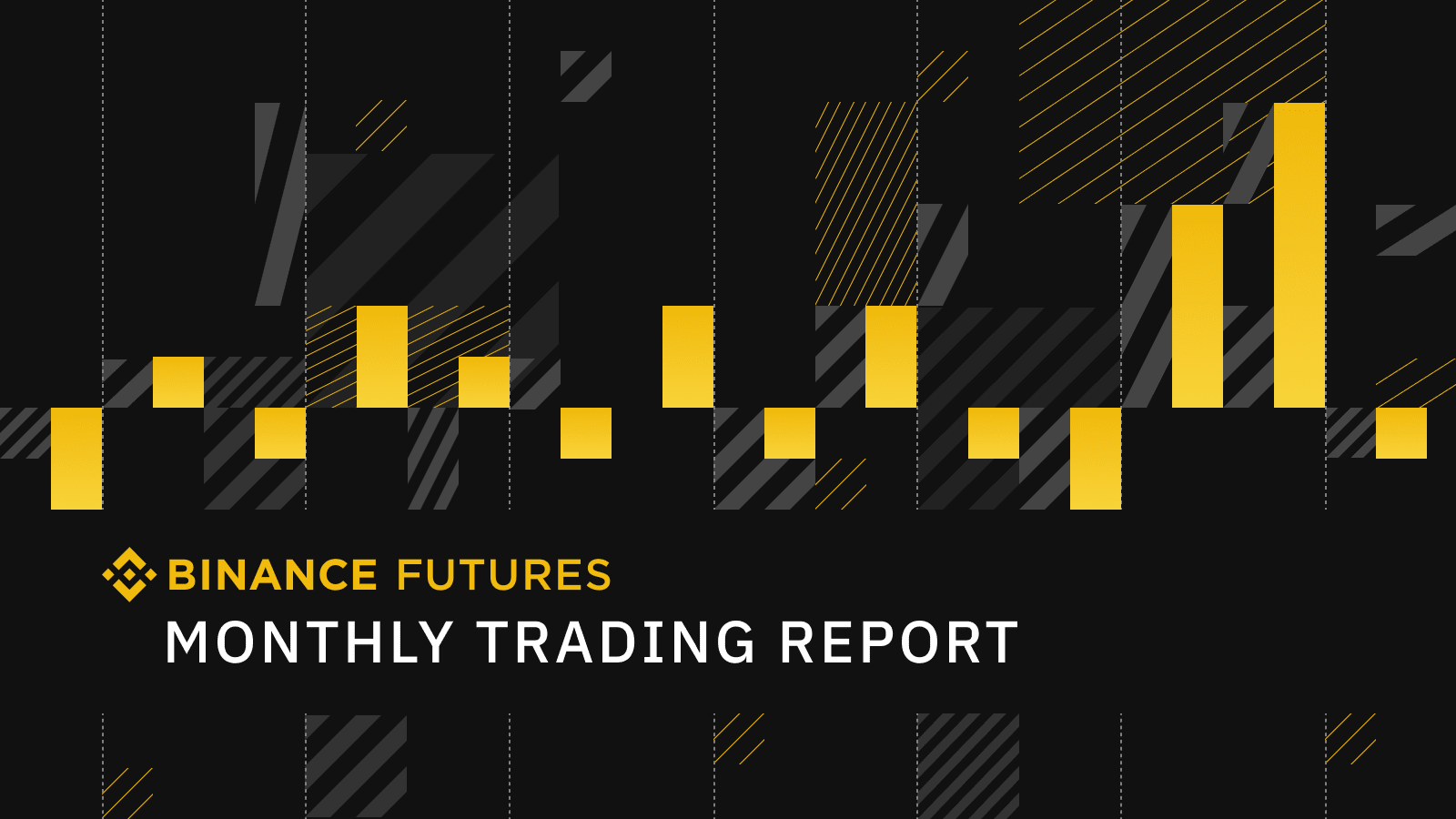 Bitcoin's New All-time High.
In November, cryptocurrency markets were on a tear as many crypto assets saw enormous gains. Bitcoin dominated headlines as prices soar from under $14,000 on November 1st to a new all-time high of $19888 on Binance's spot market. This remarkable upsurge marked a new milestone for Bitcoin, which registered an astounding 42% gain in November. 
Despite the price surge, Bitcoin's dominance failed to register a new high for the year and remained 63% today. Bitcoin's dominance has not increased higher because altcoins have uniformly recorded massive gains in the same period.
On the coattails of Bitcoin's success, large-cap altcoins have performed equally well, providing alternative venues for investors to diversify. As a result, the entire cryptocurrency economy expanded considerably as market valuation crossed above the $560 billion mark.
Ethereum, the second-largest cryptocurrency by market capitalization, had a phenomenal month as well, gaining more than 59% in value. The success of ETH 2.0's staking participation has driven a lot of positive sentiment around Ether. On December 1st, following the official launch of ETH 2.0, the cryptocurrency display increased volatility as prices whipsawed. Within minutes, ETH plunged over 11% from $635 to $560, in a textbook case of "sell the news". Since then, Ether has recovered and is currently trading between $590 to $600. With year-to-date gains of over 350%, Ethereum's market valuation has crossed the $65 billion mark. 
---
Trade ETH/USDT Contracts today to win your share of 320 ETH. Find out more.
---
Another major market mover, XRP, revived from its multi-year slump after a significant price jump of over 177%. The once-forgotten cryptocurrency soared more than threefold in November from a low of $0.22 to a high of $0.78. Many cryptocurrency advocates have been critical of XRP and consider the project a very centralized operation no different from traditional databases. Despite this criticism, XRP holders believe that the token will continue to rise as more corporations and financial institutions are beginning to explore the cryptocurrency space.
2020's Bitcoin rally has caught many smart investors by surprise. Since the crypto-mania of 2017, Bitcoin has had no shortage of critics, mainly from the 'old-guards' of traditional finance. Fast forward to today, institutional investors, including prominent fund managers, are gradually shifting towards accepting and adopting Bitcoin. 
Derivatives volume surged as Bitcoin continues parabolic run. 
The Bitcoin boom caused a surge in futures trading volume across major exchanges. Binance Futures marked its highest single-day volume on November 26th, with over $37 billion traded. Overall, Binance Futures processed over $450 billion in volume in November, its highest monthly volume since its inception. The surge in trading activity and volume has helped Binance Futures expand its market share and strengthened its position as the leading derivatives exchange.
Owing to the rise in trading activity, Binance's coin-margined futures contracts saw encouraging growth as volume contribution from coin-margined contracts gradually grew throughout the month. Volume from coin-margined contracts contributed an average of 12% of the total volume. At its highest point, its volume contribution reached a high of 20%. 
Without surprise, Bitcoin contracts contributed most of the trading volume in November, averaging more than 60% of the total volume for the first two weeks. In the final two weeks of November, volume shifted to altcoin contracts as traders build positions in anticipation of ETH 2.0, which was officially launched on December 1st.
Increasing bullish bias as open interest marked a new record. 
As Bitcoin surged towards $20,000, open interest on Binance marked a record high with over $2.6 billion — by far the largest in the industry. In November, the average daily open interest grew to $1.9 billion, a 58% increase vs. $1.2 billion in October.
Rising prices, coupled with rising open interest, may indicate that new money is flowing into the market (reflecting new positions). This could be a sign of bullish sentiment if long positions are fueling the increase in open interest.
Similar to volume trends, open interest contribution from coin-margined contracts gradually grew from under 15% to over 25% by the end of November. This indicates coin-margined futures' growing popularity among Binance users.
What next for Ether after the 2.0 Launch?
While Bitcoin's latest milestone has certainly grabbed much of the headlines, another major event recently took place, which may significantly impact the entire cryptocurrency economy. This game-changing event is, of course, Ethereum 2.0. 
The ETH 2.0 upgrade aims to improve the Ethereum network on three critical fronts: the network's compatibility, scalability, and security. Additionally, the upgrade will shift Ethereum's consensus mechanism to a Proof-Of-Stake, incentivizing investors to lock-up their Ether for staking rewards. With the required deposit threshold already met, the first major part of the Ethereum 2.0 upgrade — known as Phase 0 — has been officially launched.
After completing Phase 0, the next step towards improving the Ethereum network will be creating shard chains. This is a significant upgrade, which is expected to go live in 2021, will help improve the speed of the network. In Phase 1.5, ETH 1.0 and ETH 2.0 will attempt to move all users and assets to the new network while simultaneously maintaining existing operations - this has never been done before on such a large scale. 
With the upgrade offering to enhance Ethereum's consumer viability, its use-cases will drastically increase. The upgrade would take months, if not years, to be completely implemented. It would take time to transfer existing dApps and developer workflows to a new network. As such, the effect of this upgrade may not be felt immediately.
It would, however, have a longer-term impact. Companies and developers would not jump on board hastily and commence full-scale operations on the new network. Instead, it will be a gradual process to validate and build confidence in a new system. As such, usage will eventually increase over time.
Now the million-dollar question is — could the ETH 2.0 upgrade spur more demand and drive ETH to a new all-time high?
---
Here's Your Chance To Win 320 ETH Tokens.
To celebrate ETH 2.0 (Ethereum 2.0) upgrade, Binance Futures will give away 320 ETH tokens as rewards to mark this important event with our community.
Trade ETH/USDT Contracts today to win your share of 320 ETH. Find out more.