How Two Ugandans Help in Making Crypto a Part of Daily Life (Part One)
2019-05-06
"Securing food for an active life throughout the year — what Binance Lunch for Children is doing — is one of the most critical things in the fight against poverty." - Dr. James Kimera Ssekiwanuka (left), founder of Jolly Mercy Learning Centre.
May 3, 2019, marked the last day of the first school semester in Uganda. The past three months have been unique for Ugandans who were involved in Binance Charity Foundation's pilot projects in Uganda. More than 3,700 school students were lucky enough to enjoy free lunch for a full year.
Looking back during the past three months, lives are being improved, not just the end-beneficiaries who received food and supplies that pulled them out of hunger, but also people who have contributed to the process of sending aid to those in need.  Cryptocurrency, the new technology that disrupts local community outreach, has actively made its mark to people who otherwise would have just received aid passively.
Blockchain is a new vocabulary for the majority of the people in Uganda. When Binance Charity introduced its blockchain-powered charity platform, most people didn't even know what the word "blockchain" meant. Promoting charitable giving by using blockchain is not an easy thing in Africa, as the people in the most need lack computer and English literacy.
However, many Africans who come from different backgrounds have engaged in the whole blockchain charity process and helped us advance our cause. We introduce you to the people who played huge roles in Africa's blockchain revolution.
Here is the story of Dr. James Kimera Ssekiwanuka, founder of CALM Africa and Jolly Mercy Learning Centre. Read the story of Vincent, one of the vendors who supply food for the Binance Lunch for Children program, on this blog.
Dr. James: "Transparency changes the work that I dedicated my whole life to."
James Kimera Ssekiwanuka, or Dr. James, was born in 1961, one of his father's 28 children from 4 women. He grew up with his grandmother, the village herbalist who treated people's ailments such as malaria.
In 1986, after the war that brought President Yoweri Museveni into power, the country suffered an AIDS epidemic, and a lot of Ugandans perished. Dr. James lost 10 of his siblings to the disease. He was motivated to help solve his country's problem with HIV and AIDS. When he was at the Makarere University, the only university in Uganda at the time, he decided to do social administration and social work research because HIV was new and it was challenging the society.
Dr. James was then accepted to Cambridge University, while also working as project development advisor for Save the Children. After he finished his master degree in international child welfare and a doctorate from Cambridge, he got a job from Save the Children and was sent to Sierra Leone, Liberia, Ghana, Gambia, Ivory Coast, and Rwanda for humanitarian work.
We asked him about his current work with CALM Africa and collaboration with Binance Charity.
Binance Charity: What's your motivation for setting up CALM Africa and the Jolly Mercy Learning Center?
James: Growing up in a vulnerable community drove me back to Uganda and set up CALM Africa. I was qualified to join a UN agency or any of the renowned international NGOs after graduation, but I set up CALM Africa because I saw the misery of poverty. Poverty accelerates the rate of diseases. And because of the poverty in Uganda, I saw how HIV was able to easily spread, and I saw how children can suffer. It is always children been cared.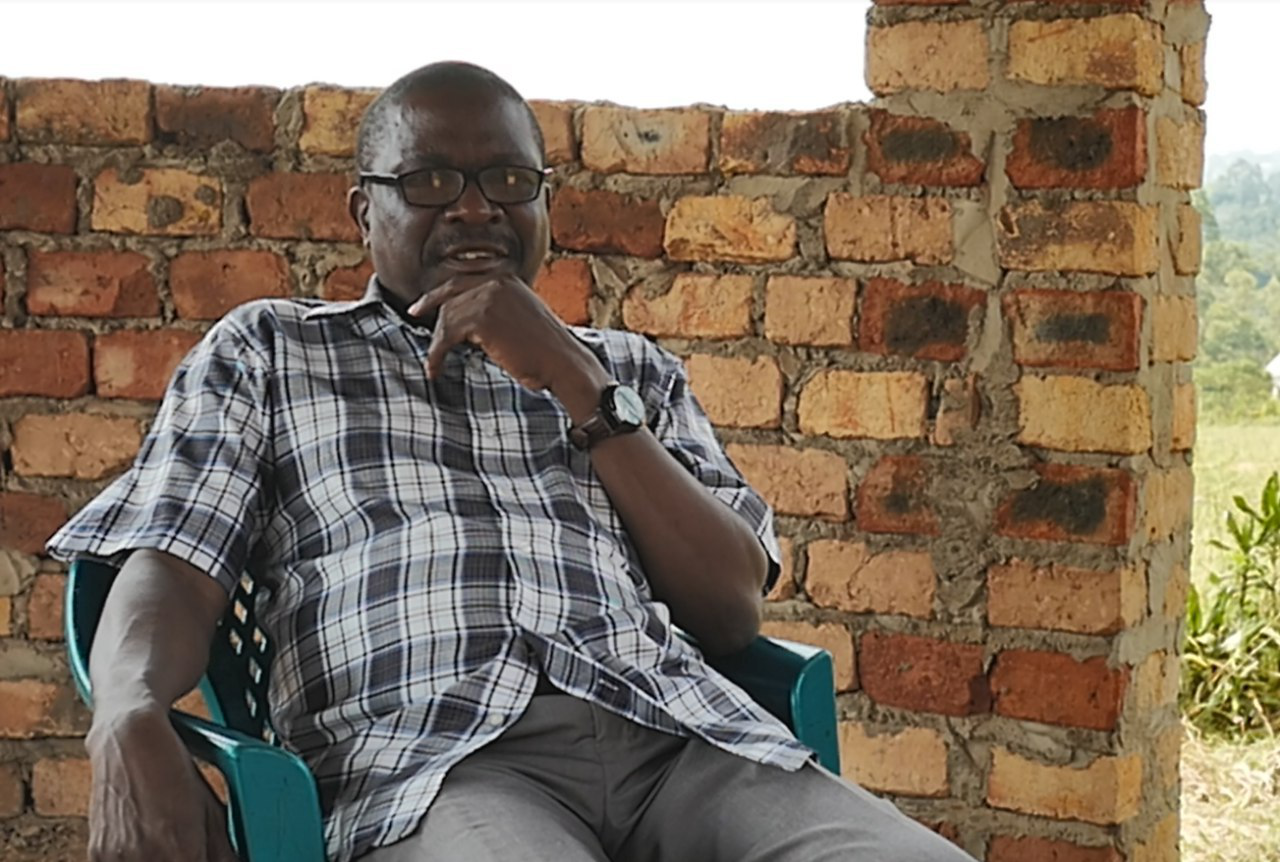 "Right now, it's the children who take care of the parents. I wanted to make a big change for my country and my people."
I returned to Uganda to pursue my grandmother's dream. But later on, I realized that I need to do more than this, so I came up with CALM Africa, an organization that advocates for children's rights and education. I wanted the people to join me in fighting for children's rights in a more meaningful and sustainable manner.
After CALM Africa I came up with the idea of building Jolly Mercy Learning Center. I have visited many schools, learned from their experiences, and thought of building a school where we can be guided by the LEAD (learning, excelling, adaptability, discipline) principles.
Binance Charity: What is the most important thing to you? Why you choose to serve the children?
James: The most important thing for me is to impact lives meaningfully. Am I able to change somebody's life? For children who have been suffering, am I able to put a smile on their faces? That's the most important thing to me.
"I made a lot of contributions in establishing the Jolly Mercy Learning Centre. It's a lot of money. Don't I want to have a good vehicle? Don't I need a good house? No, I am making a sacrifice. I am building a legacy which will last beyond my life."
I want to set a good example to children and to others, so I feel very good when people follow my example. I want to meaningfully and sustainably affect others. This is the best thing to do. We need to work together to change the world, and I have done my part. Even if I die tomorrow, I will die a satisfied person, because I am leaving something behind.
Binance Charity: What is the key to African development? How can we ensure sustainability?
James: Education is always very critical to African development, especially in fighting poverty. The colonists first brought education, and now they are bringing the donations. But one critical thing for charity to last is sustainability. There is one Chinese saying I like very much: "Don't give me fish but teach me how to fish." It's not important how much money you give to Africa, but what matters most to Africa is the transfer of technology and skills.
I don't know the exact definition of SDG (sustainable development goals). But my definition of SDG is, the ability to function and survive for a long time, without needing to depend on others. I want Binance to come and equip Africa with skills. In the 17 SDGs, the first goal is to fight poverty. And to empower Africa to have the ability to function and survive, not only for today and for tomorrow, the first to do is to fight poverty. This is also the goal I want to achieve.
Sustainability also means creativity, innovation, the ability to create wealth, to stand in front of the public without shame, to partner with others and to enjoy your rights as a human-being. And we can only achieve such sustainability through education. That's why what Binance is doing is very important. "And securing food for an active life throughout the year — what Binance Lunch for Children is doing — is one of the most critical things in the fight against poverty. When you are poor, you are in a very miserable condition physically, and you are even too weak to think."
But when people are eating well, that means they are being nourished physically, and the children are able to keep pace with intellectual, emotional, cognitive, and social development. When you begin to fight poverty with education, you are beginning to break the vicious cycle of poverty. The ultimate goal we have is to help people live a decent life.
Binance Charity: You mentioned technology several times. Africa has the opportunity to catch up with other countries because of new technology like blockchain. But in reality, there is still a huge gap. What do you think we can do to bridge this gap and to make sure that Africa benefits from the blockchain revolution?
James: What's technology? From my understanding, technology is a mechanism which will make life simpler and better. And in Africa, the missing gap is the technology that empowers people to live a happy life.
Personally speaking, thanks to global connectivity, many people bring new technology for the sake of improving African people's lives. But people need time to adjust to new technology. So I persuaded my colleagues and the children's parents to be patient and to be willing to listen. We need to adapt to new technology because it can make life better. We should stay transparent and open to technology.
We told Binance that not all our children have identification cards. Some of them don't even remember the day when they were born. Some of them haven't even touched a computer. People here wonder how can they adjust to advanced technology such as blockchain. I also talked to the minister and command officer. At first, they said, "No, it cannot work," but they became convinced eventually. There's no cost of accepting new technology. After all, it has been tested, and it showed the advancement of transparency and efficiency in the charity area.
Binance Charity: What is your perception about blockchain?
James: Blockchain is a very interesting technology. On one hand, it increases the transparency of donation. What's the money for? Where will the money go? Every donor can track the money flow online. The money will go directly to the end beneficiaries: the students and their parents. Parents transfer the money to the food suppliers, and later on, the food is delivered to school and cooked as lunch for all the children, all through blockchain.
Blockchain also increases the willingness of people to donate because the money flow can be monitored. On the other hand, it reduces a lot of paperwork. Back then, we always needed receipts, documents, certifications, and other papers to show accountability.
"With blockchain, it's all paperless but more reliable. I truly appreciate this technology from the bottom of my heart."
Donate to the Binance Lunch for Children program on this page. To see which schools we are reaching through the program, go to our website here. Read part two of this story here.