How Binance Works From Home
2020-04-06
"Office and HQ are old concepts like SMS and MMS. Time is moving on." - CZ, CEO of Binance
As COVID-19 continues to spread globally, health experts continue to encourage everyone to practice social distancing and to self-isolate. As a result, millions of people are now forced to work from home.
At Binance, working from home has always been an essential part of work culture, with 800+ team members in 50+ countries and regions. A decentralized approach to our company structure has always meant that Binance team members are able to work flexibly – flexible hours, flexible locations, with colleagues all over the world and across several different time zones – while still being productive and achieving results. Besides, we believe that the future of work and employment will be on-the-move, especially for industries that are entirely based on the Internet. And as our technology becomes more sophisticated, more businesses are freed up from relying on the traditional office setup and saving money from various expenses as a result. 
Binance team members often adopt a nomadic lifestyle. Many of us migrate from city to city as the work requires and don't have a permanent base.  In some cases, there are just one or two Binance team members in an area. This setup has allowed Binance to expand at a rapid pace worldwide, but it also comes with its own set of unique challenges. For instance, a globally dispersed team means that meetings or tasks can happen at the most ungodly of hours. The writer of this article for instance, has participated in meetings and taken part in work tasks that start at midnight (and then slept in till late afternoon). But that just shows the amount of dedication that the Binance team has for our blockchain ecosystem. 
So in these times when work-from-home is a hot topic, Binance team members are sharing our work hacks and principles that improve our performance and well-being regardless of where we are in the world, and especially during the coronavirus pandemic. We'll share some of these with you, alongside personal anecdotes from some of our team.
1. Keep the order: Organize your tasks to know exactly what you need to do. With the extra time, some employees overload themselves with more work. Set your schedule with breaks and respect them as if you were in the office.
Mayra in South America: "My cat and my dog, telling me to be done with working for the day. Makes my day lighter and helps with distraction when I need to take a break."
2. Save time for yourself (work-life balance): Think about the activities you love doing or the skills you want to learn and include them in your routine and breaks. Make sure you have some free time.
Jamie in North America: "Make time to laugh! Watch a funny video on Youtube, a standup comedy routine, an old episode of Saturday Night Live, etc. The world needs some laughter right about now. The most important thing for me has been committing to getting outside once each day. Sometimes it's for a 7-mile run and sometimes it's only to get the mail."
3. Keep in (virtual) contact with your loved ones: With the comfort of working remotely, comes loneliness - and now more so than ever as COVID-19 forces us to socially distance ourselves from others. Keeping contact with your family and friends is important, save time for special moments to distract your mind and enjoy. 
Dami in Africa: "Before the virus forced a lockdown, I always made sure to fit social physical activities into my working week to keep me sane after spending all day working alone - group yoga with friends, tennis with a coach. Now with social distancing and isolation that's changed. But I still try to get fresh air on my balcony and stretch my body. Don't underestimate the power of sunshine!"
4. Think about your physical health: Being cooped up inside and sitting at a desk all day takes its toll on your physical and mental health. Getting some fresh air and sunshine and including a physical activity will bring some joy to your life (and release endorphins). Due to COVID-19, you won't be able to hit the gym, but you can still find an extensive list of instructors online or use fitness apps.
Nadia in Africa: "When all the sports shops (including online stores) and gyms are closed but you want to exercise 😁 homemade DIY skipping rope 😎"
5. Upgrade your home office if you can: Your home office shouldn't be the dining table or the TV sofa. They may be comfy to use sometimes, but setting up a home office, even a small one, can allow you to have the headspace you need to focus on your work, and it can help you feel more motivated. Plus, it's your own space so you can customize it as you want. 
Ilir from Europe: "The best advice to work efficiently is to have an office set up somewhere in your home where you can peacefully do work without any distractions."
6. Communicate: Your co-workers or customers won't be beside you to understand the sentiment of your message, so be clear, direct, and honest; it's a must when you're working online. Voice messages can be helpful for expressing tone of voice, and always remember to use more words if necessary to get your message across. You won't be seeing these people in person to make amends for any misunderstandings.
Greg from Asia: "Within my team, we agreed that anyone working from home has to announce in the team group when they start and when they stop working and make sure their status is properly updated. What is important is for anyone in the team to be available or find a way to be contacted during working hours."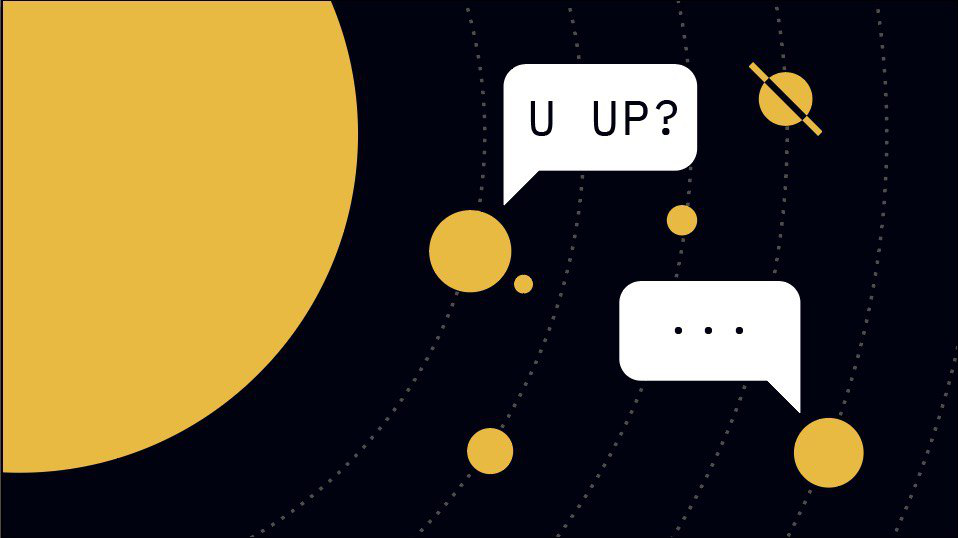 7. Ask for support from family: Maybe you have kids or other dependents living with you. Maybe you have to cook, clean, check homework and, of course, give love and attention to them. It doesn't sound like an easy job, and it's not. But there are ways to cope - ask your partner and family for support.
Jarred from North America: "Working from home has pushed my organizational skills to the limit. While before my days were less structured, I've had to create a consistent schedule not only for myself but for my three kids! I stress to anyone reading this, that this is an opportunity to grow closer to your family and realize that which is most important to you. I personally try to dedicate 25% of my day to spending time with my children and growing closer to them as a result of this pandemic, and I hope that after, we will be stronger than we were before."
8. Set boundaries with family: Just because you're working from home doesn't mean you have a lot of time during your workday for household chores. It helps to set specific times for working with no interruption. If you don't have an office or dedicated room to work in, be creative in setting invisible barriers (or visible, like chairs) to represent your sacred area, making a clear rule to the family onboard. If it's possible, set predetermined small breaks spread throughout your day to help you manage your time and your tasks.
Ilir: "The virus has made it slightly more challenging to work from home peacefully since now all of my family are at home at the same time and it becomes quite loud on some occasions! But keep at it - we are all feeling the struggles especially those with young children at home. The situation won't last forever. We will all get back to working normally!"
9. Focus on productivity rather than hours spent working: There are many productivity apps on your phone's app store that you can use to help you keep track of daily and weekly priorities, and track your progress. There are also many types of team collaboration tools out there. While there is no perfect tool, there are a lot of good ones - you just have to try them out with your team.
Martyn from Asia: "We built remote work into our workflow from the start. Part of this is in our choice of software, like Google Docs and Figma, but it's also a state of mind. When your team's distributed all around the world, you have to get used to new modes of communication and collaboration. There's nothing like being able to video call someone on another continent and edit the same graphics together at the same time (and collaboratively doodling memes in real-time is a trip)."
10. Always take steps to protect your work computer and company information: Keep your security software up to date on your work laptop and always use strong and unique passwords on all your devices and apps. Never leave your work laptop unlocked and unattended when using shared workspaces or public spaces. In general, let your employer's security protocols be your guide, as your home has become an extension of your office.
Nadia: "My office view with my colleague Charlie, on his way to the kitchen for some snacks 🤣🤣🤣"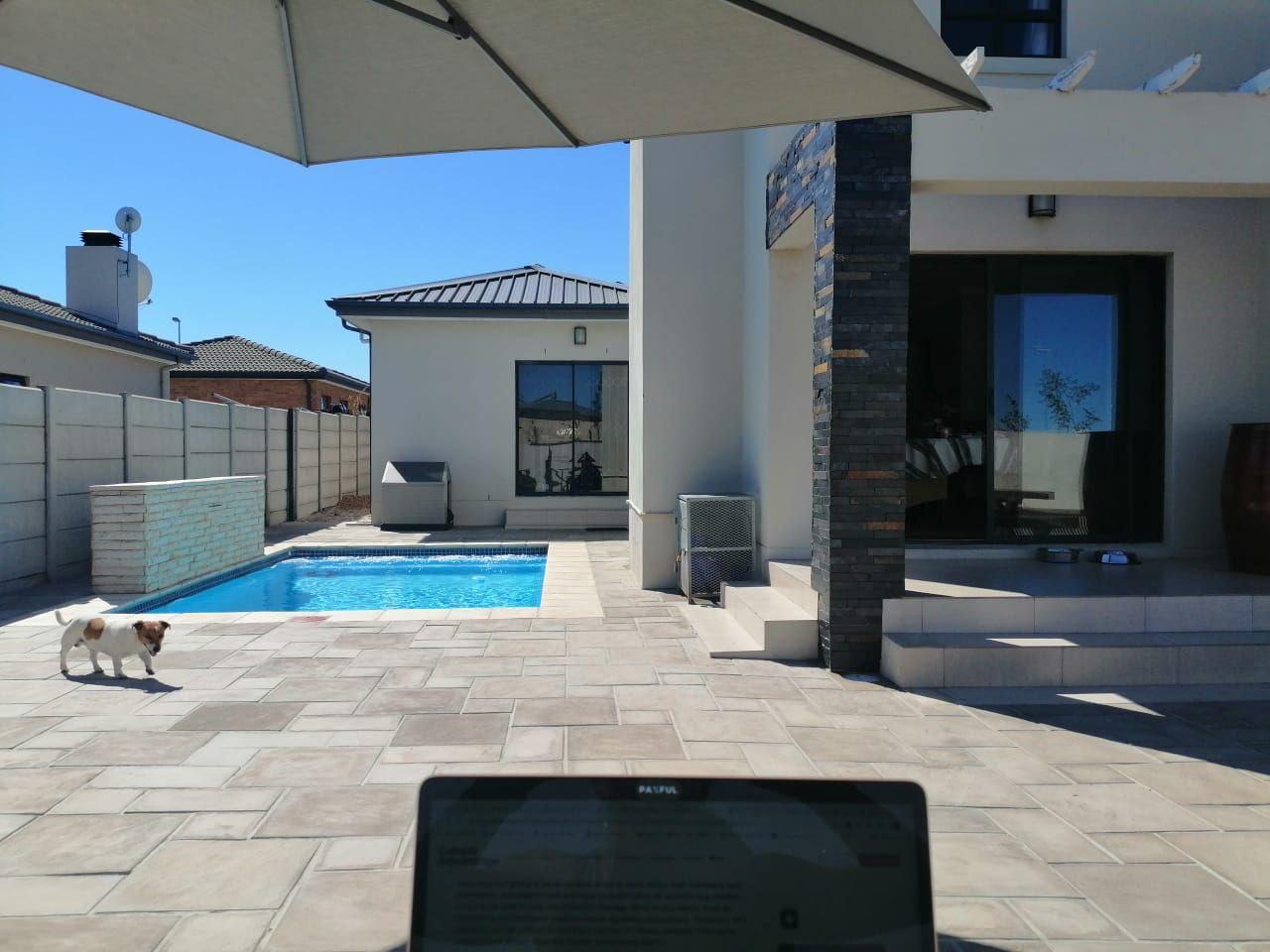 What tips do you have for working from home? Let us know on Twitter!