Binance Weekly Report: This is (Binance) America
2019-09-24
On this weekly report: Binance.US is moments away from launch, Binance introduces its broker partner program, Binance Futures and Binance JEX are giving away free money, and more!
1. Binance.US prepares for liftoff. Our partner exchange in the US, Binance.US, opened registrations and deposits for the following crypto: BTC, ETH, XRP, BCH, LTC, USDT, and BNB. Later in the week, Binance.US also added ADA, BAT, ETC, XLM, and ZRX. with plans to offer even more crypto soon. Binance.US users can start trading on September 24.
Upon launch, Binance.US is offering a lot of promos. The exchange will charge zero trading fees until November 1. Users who complete $100 in trading volume will get a bonus $15. Under a new referral program, users can earn an additional $15 for each friend they invite to Binance.US and also completes $100 in trading volume. There's even an exclusive Binance.US hoodie giveaway. Make an account now! 
Want to know more about Binance.US? Binance.US CEO Catherine Coley recently answered a lot of questions in an AMA that was held onr September 23. Watch the full AMA here.
2. Binance launches Broker Partner program. Binance will provide our broker partners with order matching services, account management, and settlement systems. Sign up here. 
3. Binance Futures is giving you up to 20 USDT. As a welcome bonus to all, Binance's new futures trading platform Binance Futures has launched a 200,000 USDT giveaway. Transfer 10 USDT to your futures account to get 10 USDT for free, then get another 10 USD when you transfer 500 USDT.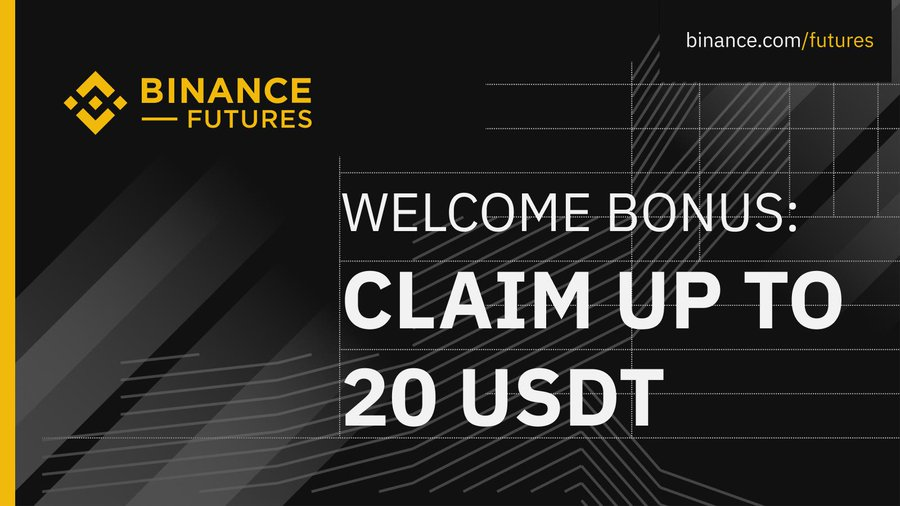 In more Binance Futures news, the platform has introduced new features, such as visual depth in one screen, fullscreen K-line, drawing tool in TradingView, and 24h volume display.
4. Binance JEX is giving you 10 USDT and JEX tokens. Earn free JEX tokens by signing up using your Binance account to join Binance JEX. Here's how to join Binance JEX using your Binance account. Meanwhile, Binance JEX is also offering a 10 USDT loyalty bonus airdrop. Read here for more details.
5. More updates from Binance:
* Binance lists Tezos. The exchange is opening trading pairs XTZ/BNB, XTZ/BTC, and XTZ/USDT
* Binance lists Beam. The exchange opened trading pairs BEAM/BNB, BEAM/BTC, and BEAM/USDT.
* Binance Lending Phase Six: Lending for 8 crypto. With the new products, you can use BNB, EOS, ETH, USDT, BTC, ETC, LINK, and XRP.
* Margin Trading for two new crypto. DASH and ZEC are now margin and borrowable assets on Binance Margin. We've also added new margin pairs DASH/BTC, DASH/USDT, ZEC/BTC, ZEC/USDT.
* Margin milestone: USD $100 million borrowing amount reached this week.
* Support for EOS hard fork. We suspended EOS deposits and withdrawals on September 23 to make way for the EOS hard fork and network upgrade.
* Updated Binance App for Android, now with support for Lending.
6. Updates from BNB, BNB Chain, and Binance DEX:
* New #UseBNB use case. Support for BNB payments by Alchemy payment solutions. 
* New listing: PATHHIVE(PHV)
For more details about the latest improvements from BNB Chain, read their latest Monthly Update.
7. Learn how to use Binance with #Binance Guides! We've created a new short video series that teaches you all the basics of using Binance. Here are the first three episodes: 
* How to open a Binance Futures account
* How to transfer funds to your Binance Futures account
* How to generate a "kickback" referral link
In addition, here some more new content from the Binance Ecosystem:
* Binance Academy's new article: What is Staking?
* Binance Research's new report: "Case Study: Santander's Latest Bond Issuance on Ethereum"
* Binance Podcast's new episode: "Blockchain Gaming - the Next Killer Application for Crypto?" with Binance Labs Director Christy Choi and Dapp.Review Founder Vincent Niu.
8. Binance Academy launches new app. The new crypto education app is now live on Google Play, with an iOS version coming out soon. Download now!
9. Binance global meetups:
* September 18: Milan, Italy
* September 19: Jakarta, Indonesia (Binance Academy meetup in President University)
* September 20: Shanghai, China (Game Oasis Hackathon)
* September 22: Shanghai China (BNB Fans Meetup)
10. Binance at the OECD Global Blockchain Policy Forum 2019. Chief Financial Officer Wei Zhou and Chief Compliance Officer Samuel Lim represented Binance in the forum in Paris, France.
11. Binance promos roundup:
* Chiliz trading competition. Trade $100 in CHZ to join. $50,000 in CHZ and 6 VIP football tickets to be given away.
* Various Telegram AMAs (with prizes): Agora on Binance DEX ($5,000), Chiliz on Binance Turkey ($1,000), Enjin on Binance Korean ($200), TUSD on Binance DEX.
12. We want to hear from you. We also want you. We have a couple of ongoing surveys so that we know your likes and dislikes better. Suggest how we can improve further on this survey. You can also upvote the ideas you like.
We also had a survey for Binance Color Options, where users got a chance to win 1 BNB for answering the survey.
In addition, we're looking for Customer Support talent in Russian, Turkish, Spanish, and Korean. Apply here. 
BONUS: Article of the Week
"The Binance vision – the three strategic pillars" by Gautam Chhugani
"Binance signifies the grandest crypto-adoption vision within the optimization constraints imposed by our current world." - excerpt from the article.
That's a wrap for last week! Please follow us on Twitter, Instagram, Facebook, and YouTube. Join our official Binance Telegram group to talk with our community. 
Cryptocurrency investment is subject to high market risk. Binance is not responsible for any of your trading losses. The opinions and statements made above should not be considered financial advice.