Binance Weekly Report: The Future is Futures
2019-07-08
Also in this weekly report (July 1 to 7, 2019): Binance.US gets a new CEO, Elrond successfully completes Launchpad token sale, Binance Charity launches a token to fight period poverty, and more!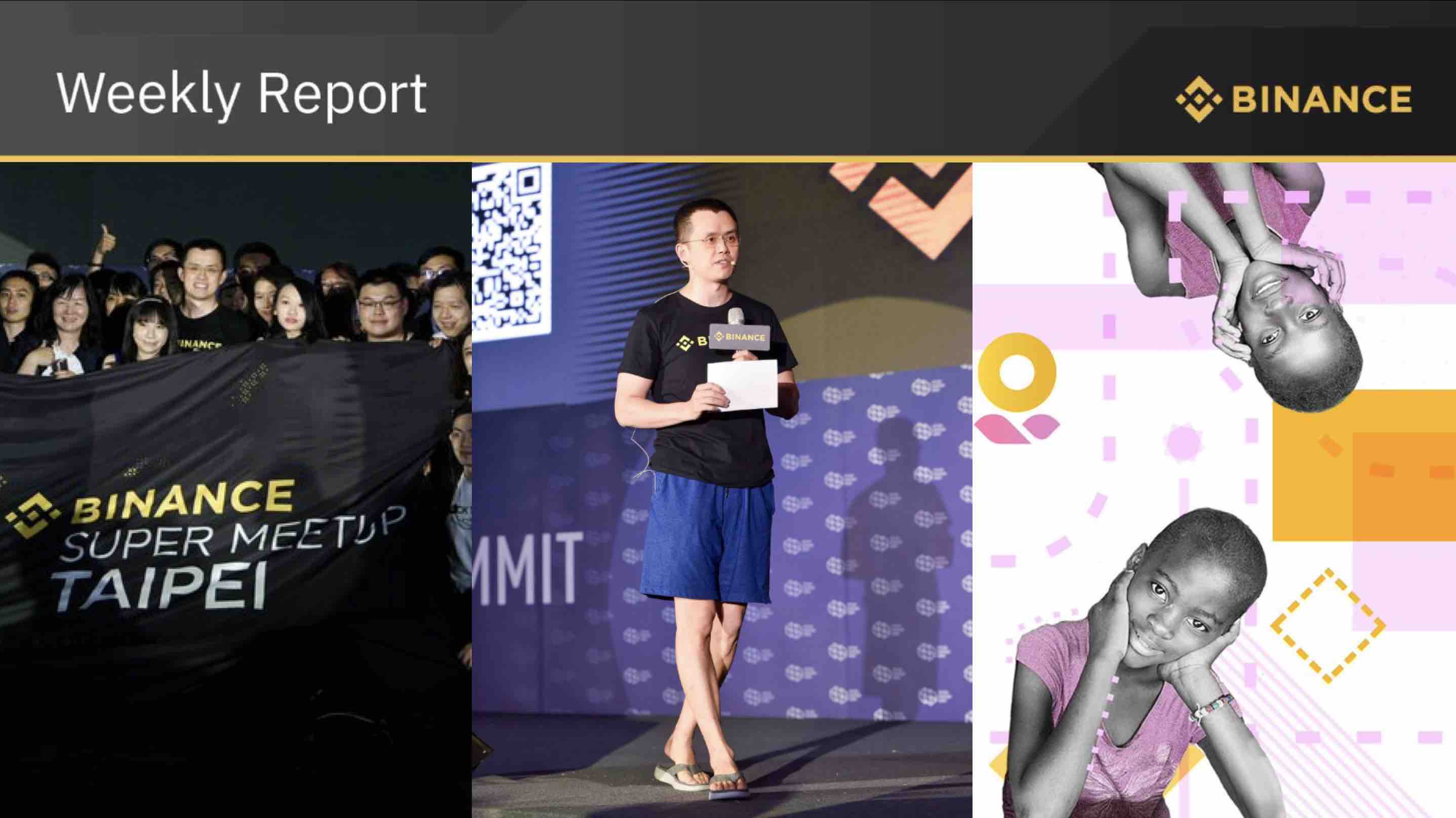 1. Binance is planning to offer futures contracts on the exchange. Binance CEO Changpeng "CZ" Zhao announced plans for this futures trading feature during a presentation at the Asia Blockchain Summit in Taipei. 
The futures trading interface, which will offer longs and shorts on crypto assets at up to 20x leverage, will undergo live simulation tests in a few weeks. See a screenshot of this interface below.
2. Binance Launchpad, the token sale platform of Binance, has completed the token sale of Elrond, a sharding-based public blockchain network that is already backed by Binance Labs and several other companies. There are 10,833 winning tickets, held by 10,496 total winners. That puts the percentage of winning tickets at 11.07%, among all 97,817 tickets claimed. Lottery winners got 461,538.46 ERD tokens per winning ticket.
In addition, following the conclusion of the #ElrondLottery Twitter campaign, Binance DEX launched a trading airdrop competition, wherein 77 million ERD and 2,000 BNB were given away. Read here for more details. 
Binance also listed Elrond and opened up ERD/BNB, ERD/BTC, ERD/USDT, ERD/PAX and ERD/USDC trading pairs. Learn more about this project through this comprehensive report from Binance Research.
3, Binance Charity, the blockchain-enabled donation platform of Binance, has partnered with of 47 companies and organizations to introduce Pink Care Token (PCAT). In the frame of the period poverty campaign, the alliance aims to empower 1 million women in developing countries to improve feminine health and well-being.
The first delivery of Pink Care Token and sanitary pads is scheduled for mid-July in Uganda, graced by the minister-level politicians from the Ugandan government. Special thanks to all our partners (shown below) who helped make Pink Care Token possible. For more details, read the blog here.
4. On the exchange front, here are the updates from Binance during the past week:
- Binance listed Dogecoin (DOGE) and open trading for DOGE/BNB, DOGE/BTC, DOGE/USDT, DOGE/PAX and DOGE/USDC trading pairs. 
- The exchange also added four trading pairs for Gifto (GTO): GTO/USDT, GTO/PAX, GTO/TUSD and GTO/USDC.
- In addition, Binance has changed all USDT deposit and withdrawal addresses from OMNI-based addresses to ERC20-based addresses. This is now the default setting for USDT addresses on Binance. 
(Need a wallet for your DOGE? Consider using Trust Wallet, which supports DOGE.)
5. BAM Trading Services, the operator of the upcoming Binance.US exchange, appointed Catherine Coley as CEO. Coley most recently served as Head of XRP Institutional Liquidity at Ripple. Read here for more details.
Happy 4th of July, from Binance.US. Let's celebrate freedom.
6. Here are some tech-related updates for Binance Chain and Binance DEX:
- Binance Chain has scheduled a hardfork upgrade at around July 15, following agreement from validators. The hardfork will be done to implement upcoming changes in DEX match engine logic.
- The Binance Web Wallet has performed a scheduled upgrade of the WalletConnect service.
- In addition, the Binance Web Wallet dropped the support of unlocking your wallet via mnemonic phrase on testnet, but you can still use no mnemonic phrase to generate the keystore file for your wallet. 
7. Meanwhile, here are new expansions, including listings, trading pairs, planned migrations, and other integrations, in the Binance's decentralized ecosystem, involving BNB Chain and Binance DEX.
- Binance DEX listed the following projects: TomoChain (TOMOB), Pivot Token (PVT), Dusk Network (DUSK), Pledgecamp (PLG), Equal (EQL), Aeron (ARN), and Ultrain Coin (UGAS). 
- Binance DEX also opened trading for the following pairs: COS/USDSB and COS/BTCB. 
- BNB Chain welcomed the addition of the following projects to the BNB Chain ecosystem: BOOSTO, Maecenas, Cubiex eSports, Bitwires Token, ETERBASE, Hyperion, DeepCloud AI, Paycent, and Crypterium.
- Pundi X has completed the integration of BNB Chain on its open platform, making it possible for BEP2 developers to list and make it available for their users to top up and spend with XPOS merchants across 25 countries.
8. Binance Jersey, the fiat-to-crypto exchange platform for Europe and the UK, has listed Bitcoin Cash and opened trading pairs BCH/EUR and BCH/GBP.
9. The global Binance community held two meetups this past week.
- The Binance Super Meetup in Taipei on July 2, as part of the Asia Blockchain Summit, was the biggest yet for Binance, with more than 1,000 attendees. Special thanks to all Binancians across the world for making this record-breaking turnout a reality.
- The July 5 meetup in Kampala, Uganda, was a well-attended event with discussions on cryptocurrency trading, blockchain-powered charity, and more. 
10. Binance Charity and Perlin.net jointly initiated Global Ledger on Tuesday at the 2019 Annual Meeting of the New Champions, also known as Summer Davos, by the World Economic Forum in Dalian, China. Global Ledger (GL) is a coordinated international initiative launched by a coalition of Young Global Leaders (YGL) from WEF to support greater environmental transparency and accountability using blockchain technology.
"Blockchain can be the new social contract among government, business, and society," Binance Charity Head Helen Hai said during Summer Davos. For more details about this new initiative, read this blog.
11. Binance Research, the market research and analysis arm of Binance, released a new report that studied the decline in correlations between Bitcoin and other cryptocurrencies during the second quarter of 2019.  During this period, Bitcoin's price increased by 300%, pushing its market dominance to above 60% and marking new highs for the year. Read the full report here.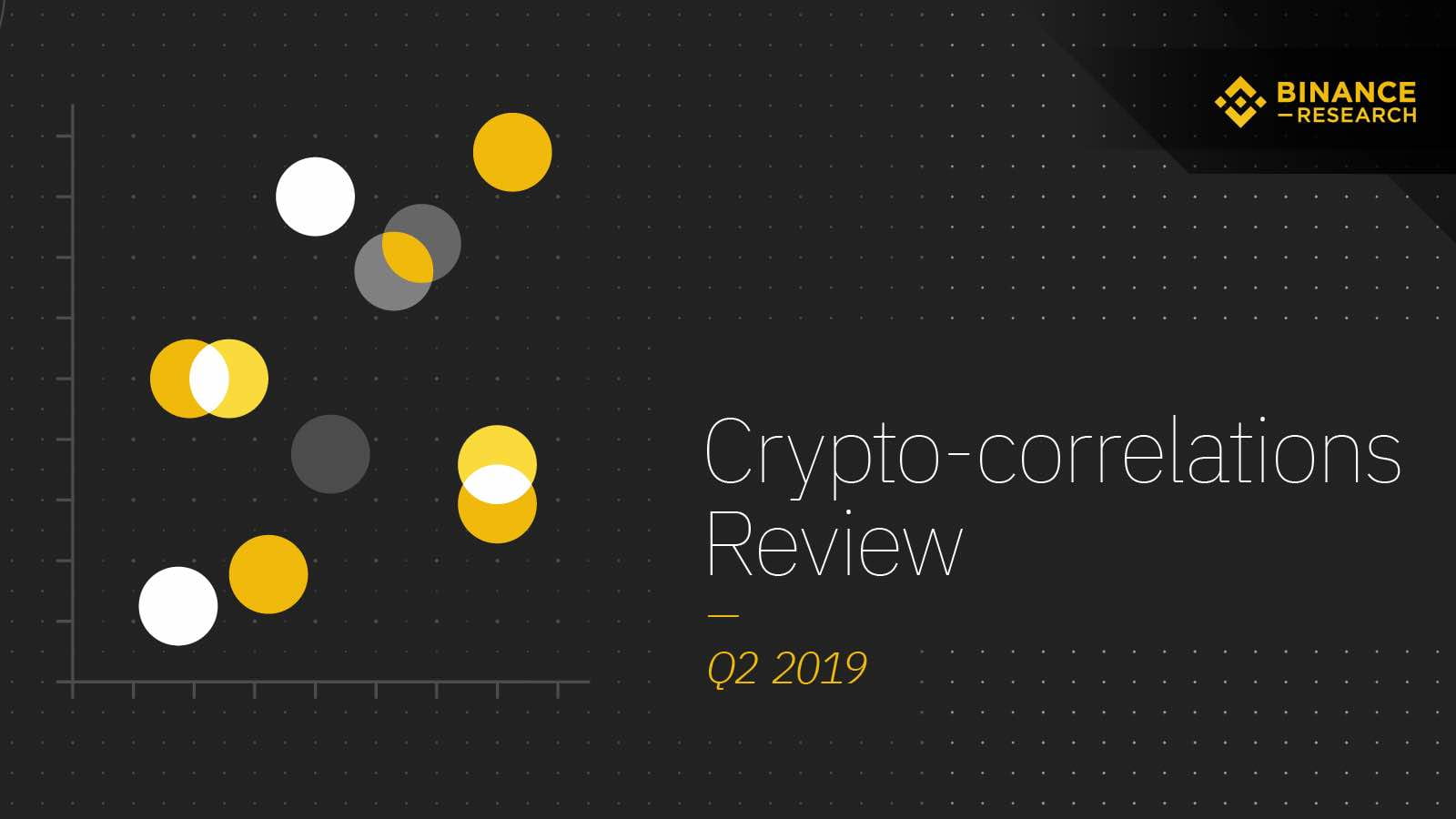 12. Binance's educational arm Binance Academy offered new content this past week, such as: 
- Binance Margin Trading Guide. Know the basics of using the upcoming new feature on the exchange.
- Atomic Swaps Explained. Atomic swaps consist of a technique that allows the quick exchange of two different cryptocurrencies, running on distinct blockchain networks.
- New additions to the blockchain glossary: halving, peer-to-peer (P2P), token lockup, weak hands, and whitelist.
13. TravelbyBit, the Binance-backed travel portal that lets you use crypto to book flights, rooms, and more, has launched its beta version. Test the world's first BEP2-ready BNB payment gateway powered by Binance Chain. Watch the video on this link to learn more.
14. Speaking of TravelbyBit, on the latest episode of Binance Podcast, TravelbyBit Founder and CEO Caleb Yeoh joined CFO Wei Zhou to talk about the origin story of TravelbyBit, travel and tourism as a huge use case for crypto, Australia's leadership in the world in crypto regulation and innovation, and how Binance is helping TBB to become the blockchain ecosystem's Expedia. Listen to the podcast here.
15. Here are some of the promos that were held across the Binance communities and ecosystem:
- Trust Wallet celebrated the US Independence Day with a #BNBeer promo, where people who download the app and send their BNB addresses receive free BNB to buy beer.
- Celer, one of the Binance Launchpad projects held an AMAs to answer the Binance community's questions about the project on the Binance English Telegram account.
- The Binance Vietnamese community launched a contest for Binance Academy on Telegram, with 3 winners of Ledger hard wallets at stake.
- Ultrain launched a trading competition for Binance DEX users, giving away 350,000 UGAS to winning participants.
BONUS: Pics of the Week 
Support better feminine health for millions of young women around the world. Join the Pink Care Token movement.
Probably the most chill conference speaker you'll see for a while.
That's a wrap for last week! Please follow us on Twitter, Instagram, Facebook, and YouTube to stay up-to-date with our latest announcements. Join our official Binance Telegram group to participate in discussions with our users, staff, and volunteers. Speaking of Twitter…
Thank you to our more than 1 million Twitter followers!