Binance Weekly Report: P2P the World
2020-03-02
In this weekly report (February 24 to March 1, 2020): We launched the Binance P2P trading platform, provided a breakdown on how we helped in the fight against COVID-19 in China, and more!
Binance Fiat Updates
1. Binance P2P platform launches on Web and mobile. Users can now buy and sell cryptocurrencies with zero transaction fees directly from other users through the Binance peer-to-peer trading platform, now live on the web.
Join the Binance P2P Global Merchants Program to earn money from P2P trades. 
2. What our users say about Binance P2P. We asked our earliest partners from the P2P platform about their experience and feedback.
3. Binance's first bank channel integration: Turkey's Akbank. Users can now instantly deposit and withdraw Turkish Lira (TRY) on Binance through Akbank. Take advantage of zero trading fees for TRY pairs for the next 2 weeks, and start trading with Binance!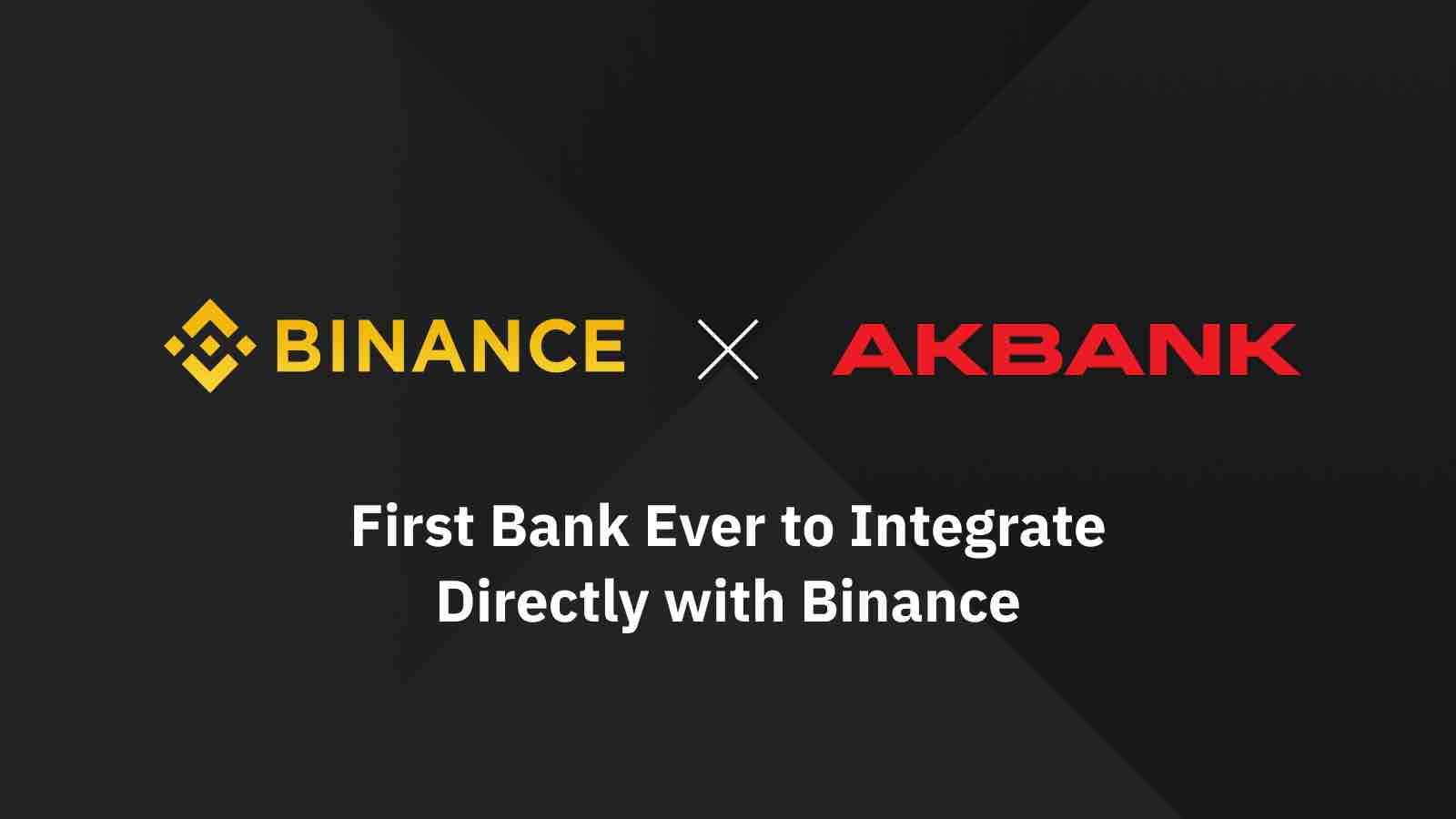 4. Zero fees on crypto purchases via Banxa. Binance users are now able to buy crypto without fees, using EUR, GBP, and AUD for most of Banxa's popular payment methods on the exchange.
Binance Exchange Updates
5. Binance lists COTI. We opened trading pairs COTI/BNB, COTI/BTC, and COTI/USDT. In addition, we launched a COTI deposit activity ahead of the listing.
6. Binance renames USDⓈ to FIAT. This change is reflected on the website.
7. New BUSD trading pairs: ALGO/BUSD, BTT/BUSD, TOMO/BUSD, XMR/BUSD, and ZEC/BUSD started trading on February 27.
8. New BUSD margin pairs:  ETC/BUSD, TRX/BUSD, and ADA/BUSD
9. Removal of trading pairs: GO/BNB, NAS/BNB, OST/BNB, SNM/ETH, and VIA/ETH.
10. Binance Staking supports Lisk staking. Support started February 27.
11. Binance Lending, Round 16. BUSD and USDT products are available.
Binance Futures Updates
12. Binance Futures launches custom referral links. You can now customize the Futures referral codes. Find out more here.
13. Binance Futures Monthly Trading Report. This inaugural report highlights key information and data on trading activity across the crypto-futures markets. 
14. 10-second system upgrade. Improvements launched during the brief upgrade include matching engine performance improvements and a new trailing stop order feature on API.
Binance Ecosystem Updates
15. Binance, Shyft Network partner on global FATF travel rule solution. We will implement Shyft's decentralized infrastructure to comply with the Financial Action Task Force's travel rule. 
16. Binance Charity discloses donation distribution for Wuhan. We are revealing how Binance's 10 million RMB donation of medical supplies was distributed among hospitals and institutions to combat the spread of COVID-19.
17. Binance.US lists new BUSD trading pairs: XRP/BUSD, BNB/BUSD, ALGO/BUSD, and ETH/BUSD, open as of February 27.
18. New articles from Binance Academy: A Guide to Crypto-collectibles and Non-fungible Tokens (NFTs), 12 Popular Candlestick Patterns Used in Technical Analysis, and Blockchain Use Cases: Prediction Markets. Also, read about how productive Binance Academy has been for the past two weeks on the latest Binance Academy Update.
19. New report from Binance Research: Case Study: Constructing Synthetic Trading Pairs. How can long and short positions be used to trade "pairs that do not exist?" Find out in this report.
20. New Binance Podcast episode: My Journey From a Fund Manager to Running a Crypto Exchange, with Sam Bankman-Fried, the CEO of Alameda Research and FTX.com.
21. Watch this quick guide on how to connect your Binance and WazirX accounts for transferring funds between the two platforms.
From the Binance Team
22. Choose BUSD, Earn Up To 15% Interest. Convert your fiat and deposit it on Binance Lending. Read this blog to find out more.
Promos
23. DONE: Binance P2P 50 USDT voucher promo. We have distributed the vouchers, which you can use on Binance Futures.
24. DONE: IOTX $90,000 trading competition.
25. DONE: 50% card fee discount promo on our fiat onramp.
26. NEW: $30,000 TRX + $20,000 Binance Futures Voucher Promo. Complete tasks such as holding TRX, transferring funds into your Futures account, and more! 
27. NEW: Binance Academy Collectible NFTs. 10 winners for those who answered a quiz on Binance's Twitter account.
Events
28. February 22, Abuja, Nigeria (Binance Academy Master Class)
29. February 26, Barcelona, Spain
30. February 26, Kharkiv, Ukraine
31. February 28, Surabaya, Indonesia
32. February 28, Universitas Kristen Petra, Surabaya, Indonesia (Binance Academy Meetup)
That's a wrap for last week! Follow us on Twitter, Instagram, Facebook, and YouTube, and join our official Binance Telegram group to talk more with our community.