Binance Weekly Report: Mainnet Launch, Coin Burn
2019-04-22
Also in this weekly report (April 15 to 21, 2019): Binance's delisting of Bitcoin SV, updates to Binance's Android and PC app, API for Binance.JE, Trust Wallet's support for Dogecoin, and more!
1. BNB Chain, the native blockchain of Binance, has launched its mainnet and is preparing for the upcoming swap of BNB on April 23. Read here for more details about the swap.
The mainnet launch of BNB Chain is the culmination of the continuous development and improvement being done to the blockchain and associated platforms since its testnet launch last February. Here's the summary of all updates and additions performed on BNB Chain.
2. Binance completed the 7th BNB burn, for the period between January 1 to March 31, 2019. A total of 829,888 BNB was burned, roughly equivalent to US$15,600,000. CEO Changpeng "CZ" Zhao personally reflected on what's going on in the entire Binance ecosystem and what's yet to come. Read his blog here.
In more cryptocurrency exchange-related news, Binance has said that it will delist Bitcoin SV on April 22, following a review on whether the coin still meets our existing token standards.
3. Meanwhile, Binance has updated its Android app and Windows PC client. You may now opt to authorize a login via scanning a QR code when switching from the Android App to the Windows PC Client.
4. Binance.JE, the fiat-to-crypto platform serving European and UK markets, has opened up its API to the public. Click here to see all the resources you need for API.
5. Trust Wallet, the official crypto wallet app of Binance and Binance DEX, added support for Dogecoin and Theta. To find out how to add newly supported tokens to your Trust Wallet app, read here.
6. Binance Academy, the educational arm of Binance, added new lessons and glossary definitions this past week:
- Blockchain Use Cases: The Internet of Things (IoT). [New Video Here]  Find out how blockchain can improve the way every smart device connects with each other.- MACD Indicator Explained. [New Video Here] Learn more about this oscillator-type indicator that is widely used by traders for technical analysis.
- New, comprehensive, community-submitted definitions of terms such as fill or kill order, flappening, flippening, mainnet, total supply, and Vladimir club.
7. Binance Research, the market analysis team of Binance, has released one new report titled "Litecoin's 2019 Halving Scenarios." In the report, we looked into four possible scenarios that may happen after the halving of Litecoin this August.
Follow Binance Research on Twitter to see insightful infographics from our team, like this one below.
8. Binance held two global meetups in the past week. The meetup in Wuhan, China, was well-attended, where Binancians enjoyed networking and learned about the latest news from Binance.
Meanwhile, the meetup in Paris, France, marks a pleasant end of Paris Blockchain Week a lively French community. CFO Wei Zhou and Teck Chia, Binance Labs Director also participated in the meetup as special guests.
9. Speaking of Wei Zhou, our CFO was one of the distinguished thought leaders during Paris Blockchain Week. "Binance is a successful case study of fundraising on the blockchain," Wei said during the event organized by the French Ministry of Economics and Finance.
10. Binance Charity, the philanthropic arm of Binance, has opened up a new donation channel for rebuilding the Notre Dame Cathedral following the recent fire that damaged the edifice. Go to this channel to donate to this incident .
Meanwhile, Binance Charity Head Helen Hai spoke at the first APAC Colloquium by MOBI in Shanghai, China. She talked about blockchain, smart cities, and mobility. In addition, the Binance Charity team released an FAQ containing our responses and clarifications to the questions you may have about our charity platform.
BONUS: Pic of the Week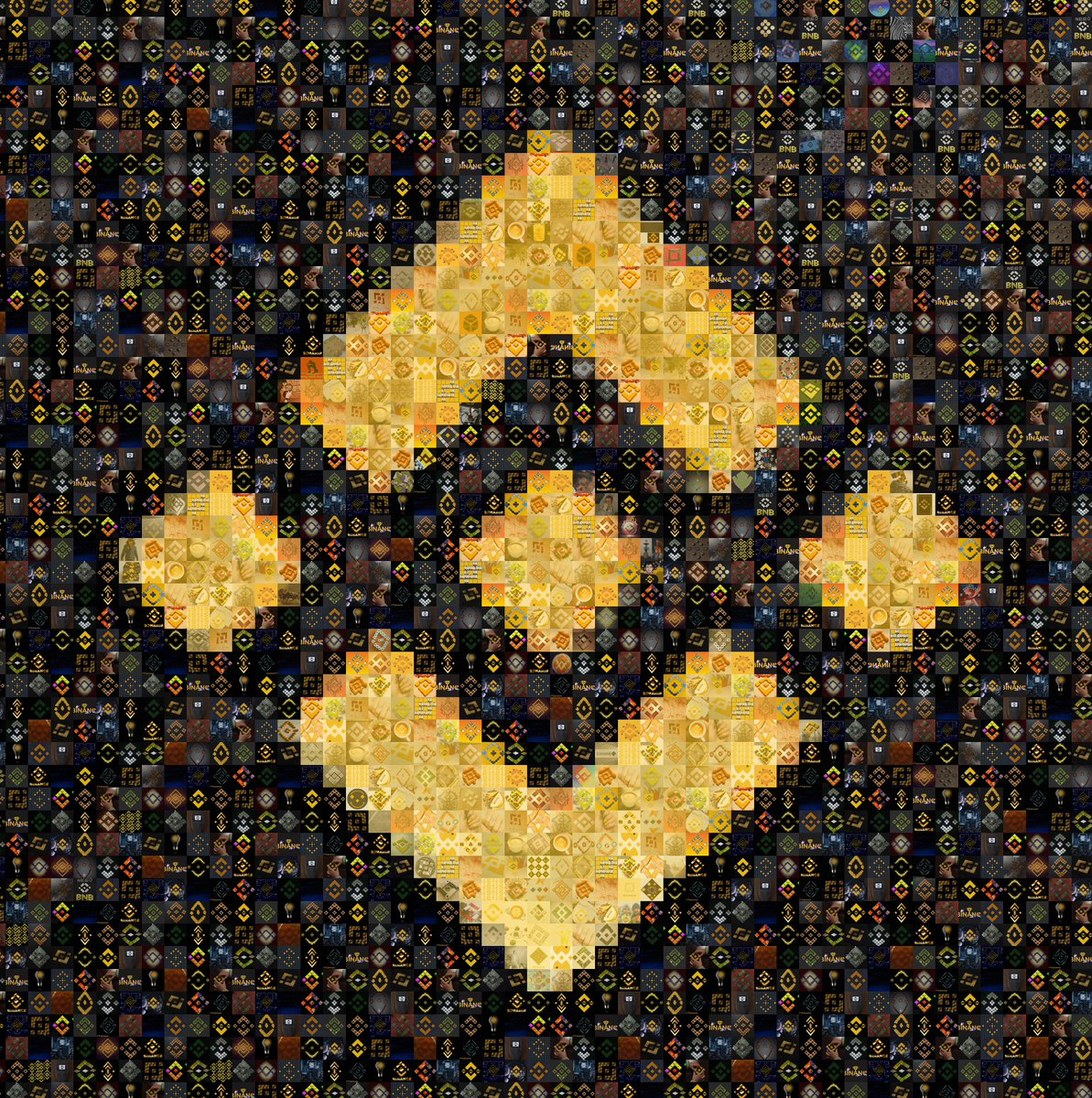 I heard you like the Binance logo, so we put in 500+ Binance logos in this Binance logo.
Kidding aside, we thank all people who sent entries for the #MyBinance promo. Winners will be announced in the following days.
That's a wrap for last week! Please follow us on Instagram, Twitter, and Facebook to stay up-to-date with our latest announcements. Join our official Binance Telegram group to participate in discussions with our users, staff, and volunteers.