Binance Weekly Report: Innovate
2020-09-27
In this weekly report (September 19 to 25, 2020): Binance introduced the Innovation Zone, while Binance Launchpool debuted its third project.
Crypto Market Overview
Bitcoin, major altcoins face bearish trends
This week, Bitcoin (BTC) went from a high of $11,100 on Saturday (September 19, UTC +8) to a low of $10,200 on Thursday (September 24), before recovering to $10,650 as of the end of Friday (September 25), according to CoinMarketCap data.
The Ethereum (ETH) fell from $380 at the start of the week to $320 on Thursday, before reaching $347 on Friday. Meanwhile, BNB went from a high of $27.60 at the beginning of the week to a low of $22.80 on Thursday as well, before recovering slightly to $24.40 at the end of the week.
The total market capitalization of the cryptocurrency industry began this week at $350 billion, plummeted to $320 million on Thursday, and bounced back to $340 on Friday.
For more crypto-related news and updates, head over to the Binance News service. We now move to updates from the Binance ecosystem and beyond.
Binance Exchange Updates
1. Binance Innovation Zone. This new feature allows users to trade newer token offerings from the comfort of their Binance account, while at the same time protecting less suited users from being exposed to the "risk" that comes with trading them.
2. Binance Launchpool Project #3 - Flamingo. Users will be able to stake their BNB or BUSD tokens into two separate pools. Farming for FLM starts from September 27 and will run for 30 days.
3. NEW Listings:
- September 24: BakeryToken (BAKE) and Burger Swap (BURGER) on the Innovation Zone, plus Helium (HNT)
- September 22: Avalanche (AVAX)
- September 21: Orchid (OXT), plus SUN (SUN) on the Innovation Zone
4. NEW Trading Pairs: SXP/BIDR and LINK/BKRW (opened September 25).
5. Introducing Pool Savings. With Pool Savings, the first savings product launched by a major mining pool, Binance Pool miners can earn with an Annualized Interest Rate (AIR) of up to 30%.
6. BSwap adds USDC support. We have opened a USDC/USDT liquidity pool.
7. Binance enables API functionality for BSwap.
8. Binance enables Margin trading for 5 more assets: EUR, AVAX, NKN, NMR, and VITE (for isolated margin).
9. Binance Staking launches locked staking for XZC, ADX, and PNT.
10. Binance Pool launches the ninth phase of Dual Savings products (BTC and USDT).
11. Binance Loans adds NEO as a borrowable asset. 
12. Binance supports the swap of user Enigma (ENG) ERC20 tokens to Secret Network (SCRT) mainnet tokens
13. Binance's Convert function supports token swaps for four tokens: ADX, PERL, REP, and EGLD
Binance Futures and Options Updates
14. Binance Futures reaches $1 trillion in YTD trading volume. Binance Futures saw a month-on-month increase of 74% in August and holds the highest daily bitcoin futures trading volume, according to CoinGecko and CoinMarketCap.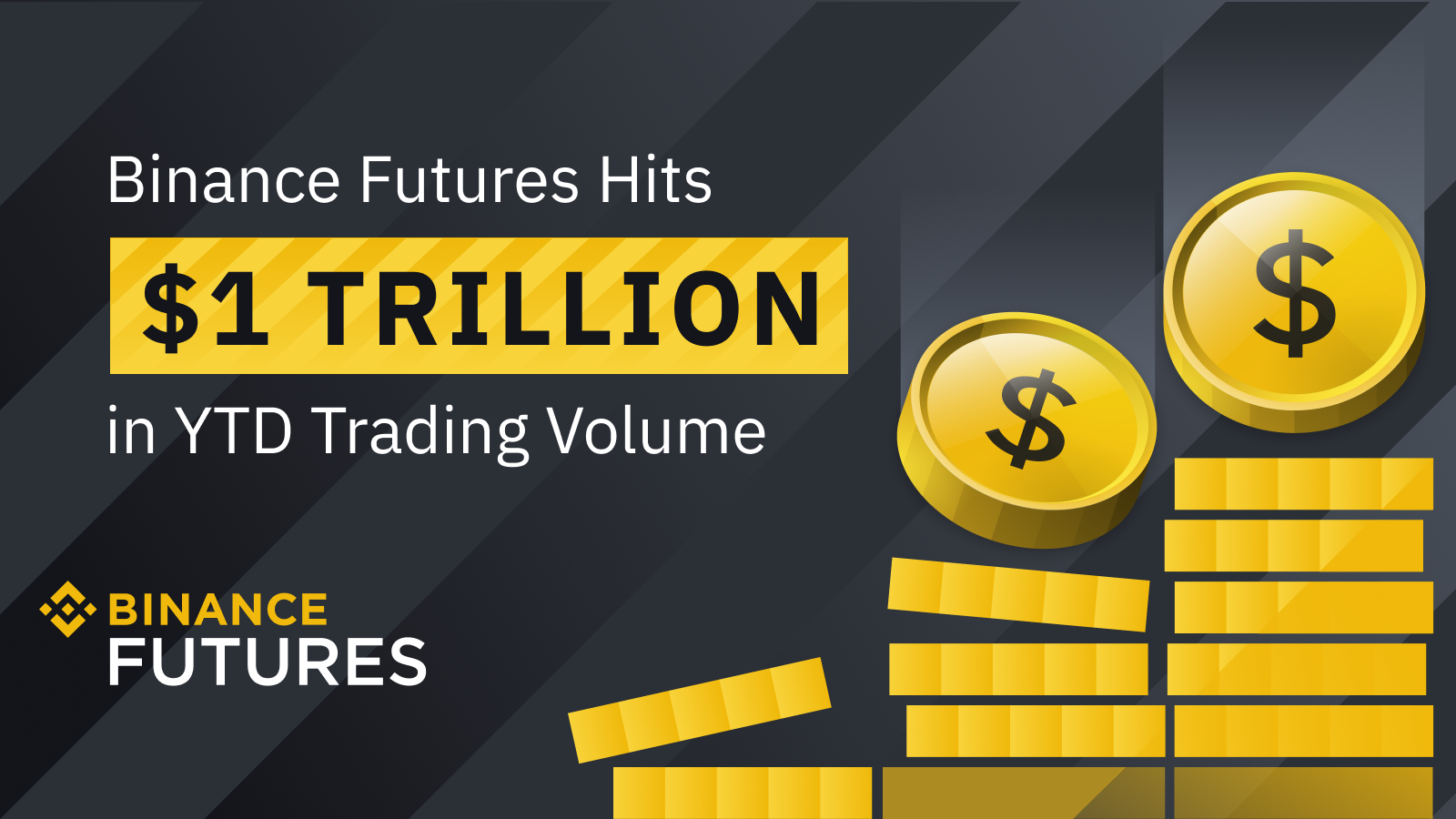 15. NEW USDT-Margined Perpetual Contracts (All with up to 50x leverage)
- FTM/USDT (opened September 24)
- AVAX/USDT (opened September 23)
16. NEW Coin-Margined Quarterly Contracts: BTC, ETH, ADA, and LINK 0326 futures contracts (opened September 25)
17. NEW on Binance Options: LINK (opened September 22)
18. Updates to Coin-margined futures contracts. Binance Futures has updated the risk and margin tiers of its coin-margined futures contracts.
19. Binance Futures adds ETH to cross collateral, starting September 28.
20. The pros and cons of COIN- & USDT-margined contracts. In this article, we shall compare the two futures products and analyze how different settlement methods can benefit you and possibly maximize your returns in the long-run. 
21. What can you expect on Futures Expiration Day? This article will give you a better understanding of Futures Expiration and how it impacts the market. 
Binance Ecosystem Updates
22. Binance Chain Monthly Update. Highlights for the latest report include Binance Smart Chain launch, Stake Wars, and more.
23. Binance Chain Wallet invitation. We invite developers to explore the use of the Binance Chain wallet.
24. Binance Visa Cards are now available in Europe. To celebrate our big rollout in Europe, Binance Visa Card is offering the highest cashback rate anywhere. Apply for the Binance Visa Card now and make the most out of your crypto.
25. Binance.US celebrates its first anniversary. Binance.US now offers more than 50 cryptocurrencies and 100 trading pairs, as well as features such as staking services, recurring buys, easy withdrawals to USD, an OTC portal for large trades, etc.
26. Binance Australia joins Blockchain Australia. Binance Australia will help advance the adoption of blockchain technology in Australia and advocate for desirable regulatory and policy settings.  
27. Binance Academy's newest articles. 
- A Guide to PancakeSwap. Learn more about this Binance Smart Chain-based DEX.
- Crypto Fundamental Analysis. Your goal is to asses whether the asset is overvalued or undervalued.
- Guide to Binance Dual Savings. Earn passive income wherever the market goes.
28. Binance Research publishes reports on newly-listed projects: BakerySwap, BurgerSwap, Helium, Flamingo, Avalanche, New Bitshares, SUN, and Orchid.
BNB, Fiat, and Stablecoin Updates
29. BUSD Reward Program launches. This is a new monthly rewards program for BUSD users who use their holdings on DeFi and other blockchain applications in Binance Smart Chain and Ethereum. This program starts on October 10.
30. Instant EUR, GBP, and RUB deposit with Credit/Debit Card. Deposited fiat is credited to your Binance account in seconds and can then be traded through the fiat trading pairs.
31. Binance P2P supports ad posting via Web. Binance P2P has added the advertisement posting feature via the Binance.com website.
From the Binance Team
32. Highlights from #MyCryptoLife. Got a crypto success story of your own, like the ones featured here? Tag us on Twitter and share your crypto story using the hashtag #MyCryptoLife.  
33. Binance launches Arabic language and more for MENA. This is part of our ongoing effort to provide better service to the Middle East and North Africa region.
34. Binance Charity at the UNGC Global Impact Forum 2020. As the sole representative of the blockchain industry in the event. Binance Charity head Helen Hai made her remarks in an address about sustainable health infrastructures on the blockchain.
Promos and Community
35. ONGOING: Binance Futures 1st Anniversary Tournament: ALGO Airdrop. All users who have recorded 10,000 USDT or more in trading volume the ALGO USDT-M futures contract and join a team tournament will qualify to equally split 45,000 ALGO tokens. Promo ends on October 1.
36. ONGOING: $60,000 ADX Trading Competition. Deposit and trade ADX on Binance for a chance to win a share of the prize pool. Promo ends on September 28
37. ONGOING: $50,000 DOCK Trading Competition. Deposit and trade DOCK on Binance. Promo ends on October 2.
38. ONGOING: Binance P2P Pioneer Program for India. Merchants can earn a maximum of USD 5,000 per month on monthly trading volume.
39. ONGOING: Trade with NGN for a $2,000 Prize Pool. Promo ends on October 5.
40. COMPLETED: 
Week 5 of the 12-week SXP token airdrop to BNB holders on Binance.

Distribution of Batch 2 for staking rewards for August 2020, including ONE, LOOM, XTZ, ATOM, TFUEL, ARPA, LSK, EOS, TOMO, ARK, and KNC.
That's a wrap for the past week. Follow us on Twitter, Instagram, Facebook, and YouTube, and join our official Binance Telegram group to talk more with our community.