Binance Weekly Report: Celebrating Crypto Victories With India, South Korea, Nigeria, and Elsewhere
2020-03-10
In this weekly report (March 2 to 8, 2020): We issued a new stable coin for the South Korean won and launched the P2P platform for Nigerian naira, while WazirX resumed deposits and withdrawals after a major crypto victory in India.
Binance Fiat and Stablecoin Updates
1. Binance issues stablecoin for South Korean Won. Binance KRW (BKRW), a BEP-2 stablecoin pegged to KRW, in partnership with BxB Inc. of South Korea. BKRW will be available for trading at a rate of 1 BKRW = 1 KRW. This follows the full legalization of crypto in the country.
2. Binance P2P platform's first African currency: Nigerian naira. We provide an open platform for users to directly buy and sell BTC, ETH, USDT, BNB, and BUSD using NGN with zero transaction fees.
3. WazirX reactivates deposits, withdrawals. Following a new Supreme Court ruling that took down the banking ban on crypto in India, WazirX has resumed deposits and withdrawals of the Indian rupee on the platform.
Also, take part in the new market maker program of WazirX!
Binance Exchange Updates
4. Instant Buy now supports five more crypto tokens: ETC, BCH, DASH, XTZ & ZEC.  Buy crypto with the Euro, British pound, Russian ruble, Turkish lira and Polish złoty using your Visa credit or debit card.
5. Binance Staking supports staking for ARPA and TROY. Support starts March 4 for TROY and March 6 for Arpa.
6. Binance Lending, Round 17. BUSD (15% annualized interest rate) and USDT (12% rate) products are now available.
7. Binance Lending updates on flexible deposits: 
Instant subscription and redemption on supported assets

Automatic subscriptions on the lending of supported assets
8. Earn up to 15% interest by converting cash to BUSD. We give you a step-by-step guide on how to use Binance Lending to take advantage of this interest.
9. Temporary system maintenance. Thanks for your continued support and understanding.
Binance Ecosystem Updates
10. Binance.US debuts a new referral program. Starting March 9, invite the best traders to open a Binance.US account and earn up to 40% of the trading fees generated from trades made by your referrals.
11. Binance.US offers new on-ramp through USDC. Starting March 4, users are able to deposit USDC onto Binance.US and convert to BUSD at the rate of 1:1 with zero fees.
12. Introducing the Trust Wallet Token. This is a new BEP2 utility token from Trust Wallet that will be used to incentivize all of the wallet's users. Read more about what the use cases are and how the tokens will be distributed, including a new referral program.
13. Binance DEX adds FTX leveraged token trading pair. Now you can open 3x long and short positions on BTC, ETH, XRP, and EOS via Binance DEX.
14. Binance Charity has more disclosures on Wuhan donations. The second phase of "Binance for Wuhan" donation is concluded. Another six batches of medical supplies reached 130 hospitals, medical teams, and disease control command centers. 
15. New articles from Binance Academy: 
16. New reports from Binance Research: 
17. New Binance Podcast episode: Future of Crypto in India with WazirX CEO Nischal Shetty.
From the Binance Team
18. Binance Charity Welcomes new SVP. Jarred Winn will focus on increasing the crypto community's participation in philanthropic efforts, with a niche focus on the US.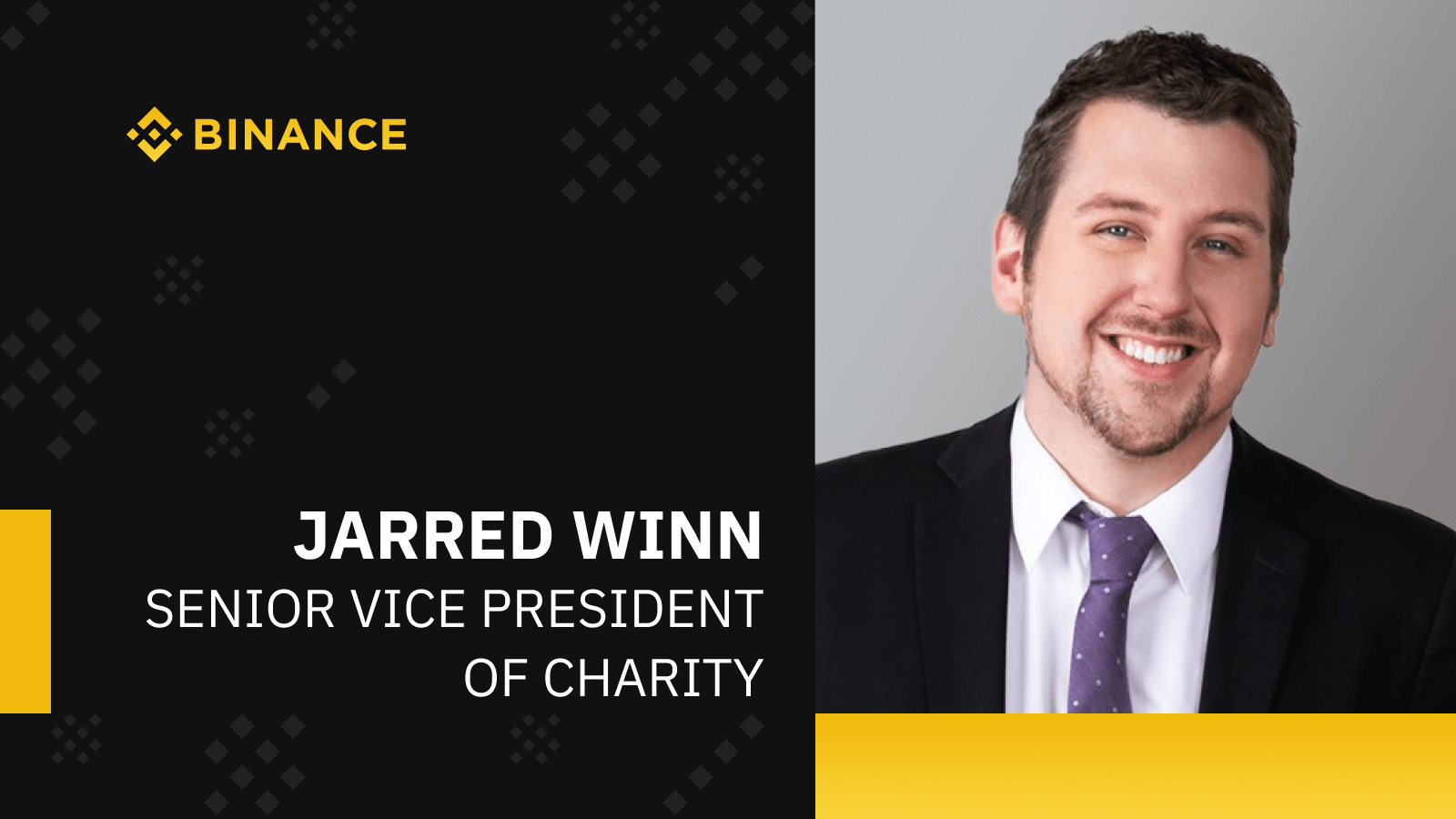 19. He Yi's exclusive interview with BTC Manager. Our co-founder and marketing chief talked about the Binance Open Platform, a new initiative that aims to make Binance's technology and resources public.
20. Binance Futures Monthly Trading Report. This inaugural report from the Binance Futures team highlights key information and data on trading activity across the crypto-futures markets. 
21. Celebrating International Women's Day. We support this year's #EachforEqual campaign because an equal world is an enabled world. 
22. Happy Holi! We celebrate this holiday with the Indian community, and this is made sweeter by crypto's return in the country.
Promos
23. DONE: Binance 50,000 BNB Community Giveaway. Thanks for your support for the giveaway.
24. DONE: Binance Futures 50% Trading Fee Rebate Promotion on XTZ/USDT.
25. DONE: COTI airdrop on Binance ahead of its new listing.
26. DONE: Binance Academy Bitcoin Treasure Hunt. We have hidden four sets of 12-word seed phrases across the text of the blog, which called attention to our Bitcoin Halving tracker. Congratulations to the winners.
27. EXTENDED: Zero maker fee promotion for BUSD. We moved the deadline from March 6 to June 6, across all existing and future BUSD trading pairs.
28. NEW: LINK/USDT trading promo for $50,000 in BNB + $20,000 in Binance Futures vouchers. Spot traders of LINK with significant volume are eligible for the airdrop of vouchers. BNB tokens are up for grabs for top LINK/USDT traders. Promo runs until March 13.
29. NEW: $100,000 CHZ giveaway promo. Complete tasks such as registering for a new Binance account, trading CHZ on Binance, and looking for CHZ on the Socios.com app. Promo runs until March 13.
That's a wrap for last week! Follow us on Twitter, Instagram, Facebook, and YouTube, and join our official Binance Telegram group to talk more with our community. 
Cryptocurrency investment is subject to high market risk. Binance is not responsible for any of your trading losses. The opinions and statements made above should not be considered financial advice.