Binance Weekly Report: App Update Brings More Options
2020-05-25
In this weekly report (May 18 to 24, 2020): We launched two new options contracts and a new update for our mobile apps, while the Binance Chain community launched the testnet for the Binance Smart Chain.
Binance Exchange Updates
1. Binance updates iOS, Android apps. The app update, which was rolled out last week, included these new functions:
⁃ Trailing stop order on Futures trading
⁃ Option target price function
⁃ Multi-option contract trading
- Lite trading mode for beginners
⁃ Bug fixes and improvements
2. Binance Options adds ETH, XRP contracts. These options join Binance's Bitcoin options contract, which was launched last month. You'll get access to the new contracts with the latest Binance app update.
3. Binance Margin launches isolated margin mode. You can use this mode on 11 trading pairs:  BTC/USDT, ETH/BTC, ETH/USDT, BNB/BTC, BNB/USDT, BCH/BTC, BCH/USDT, LTC/BTC, LTC/USDT, XRP/BTC, and XRP/USDT.
4. Learn the differences between the new isolated margin mode and cross margin mode. Binance Margin also provided a guide on what happens when you use either mode.
5. New trading pairs: HBAR/BUSD, MATIC/BUSD, WRX/BUSD, and ZIL/BUSD.
6. Supported blockchain activity: Theta Network's mainnet upgrade.
7. Removal of trading pairs (see the list here).
Binance Ecosystem Updates
8. Binance Smart Chain launches testnet. The Rialto testnet exhibits the interoperability and programmability of the Binance Smart Chain. For more details, read this announcement or check the whitepaper.
9. Travala.com Merges with Binance-backed TravelByBit. The merger, a strategic decision between Travala.com and TravelByBit, will combine two leading blockchain-based online travel platforms to build one of the largest online travel agencies in the world.
10. Binance.US joins Proof-of-Stake Alliance. The US exchange signed on to support the recently released Industry Driven Solutions created by POSA.
11.  Binance Academy's new article: A Beginner's Guide to Bitcoin's Lightning Network. Since its mainnet launch in 2018, the Lightning Network has seen impressive growth. (Also, follow Binance Academy's new RSS feed.)
12. Binance Research ties up with IntoTheBlock to revamp its website. Together, they will create enhanced crypto project pages on the Binance Research website, which will integrate multiple data indicators and interactive content highlighting on-chain metrics, trading, and other social elements.
13. Binance Charity raises 155,000 USD in the anti-COVID charity poker tournament. This means that Binance will donate an additional 310,000 USD in support of Binance Charity's Crypto Against COVID campaign.
14. Binance Charity sends masks to Brooklyn, Japan. The donation of 18,000 masks to Maimonides Medical Center is part of Binance Charity's PPE Token initiative. Meanwhile, new masks have been delivered to the Japan Federation of Care Business Providers.
From the Binance Team
15. Five Reasons Why You Should Be Mining Crypto With Binance Pool. Read our guide on why Binance Pool is your best choice when looking for a crypto mining pool. 
16. Clarifications about CoinMarketCap, by CZ. Binance CEO Changpeng Zhao (CZ) wrote an article clearing up some confusion about how independent CoinMarketCap is and how it relates to Binance.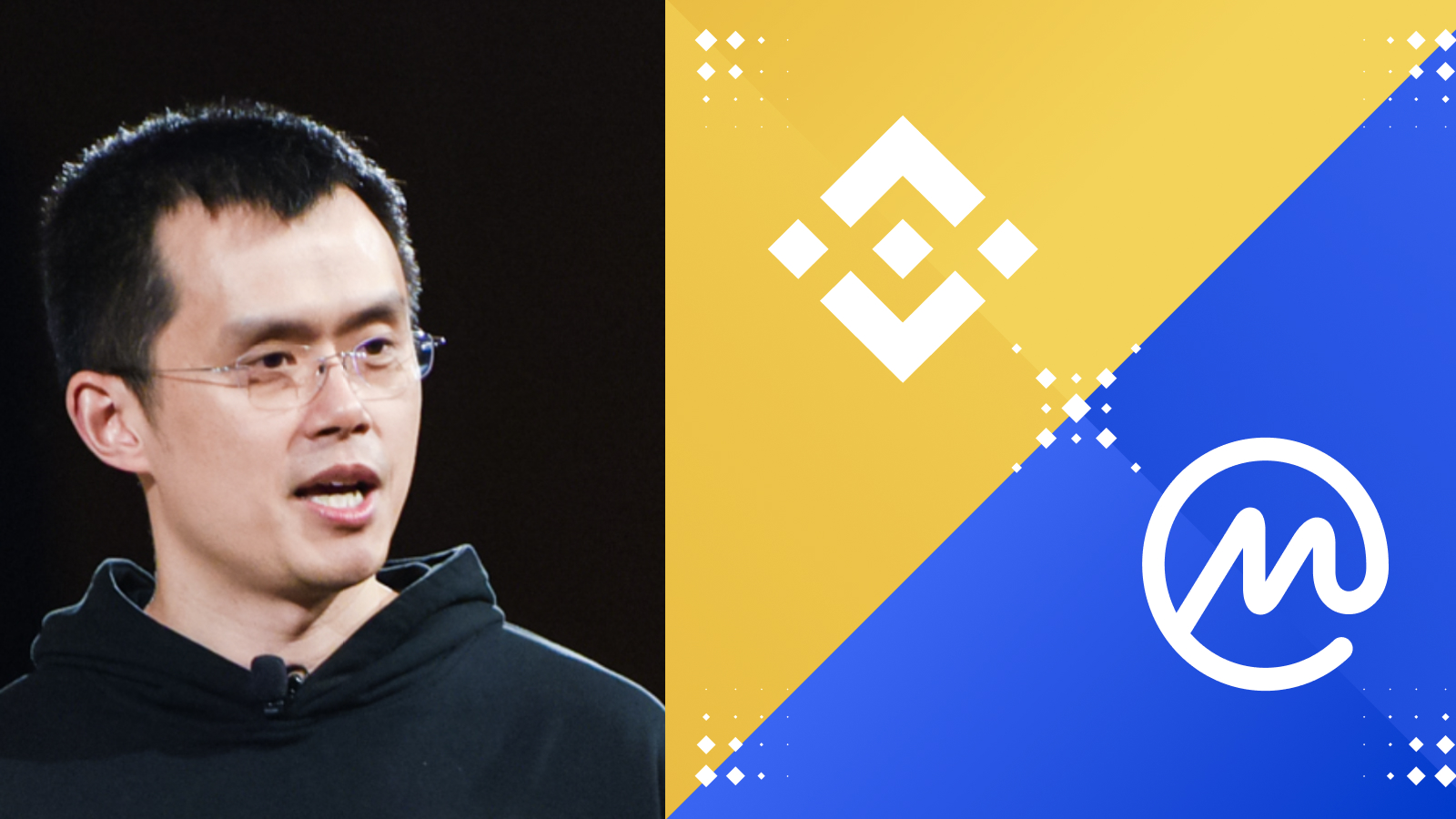 17. CZ's Statement on the Recent STEEM Hard Fork. CZ also released a statement about Binance's actions in light of a recent STEEM hard fork that turned asset balances on a few addresses on the STEEM network into zero.
18. CZ on ChainTalk TV, Diffusion Digital. CZ spoke live at the CA Summit by ChainTalk TV. He will also be part of a panel discussion about crypto and scaling Web3.
19. Post-Halving: What are Users Buying and Selling on the Binance OTC Trading Portal? The team behind the Binance OTC Trading Portal shared the top coins after the Bitcoin halving event.
20. How Binance Takes Responsible Trading Seriously, and You Should Too. The Binance Futures team shared some tips on how to be a responsible crypto trader, and how Binance takes its responsibilities seriously.
21. Binance.US Financial Fitness Series. For the latest episode, Binance.US CEO Catherine Coley and 3-time Olympic Gold Medalist and former US Women's National Soccer captain Christie Pearce Rampone talk about financial fitness. Also, don't miss out on the latest installment of Binance.US' Education 101 Series: Stake and Take.
Binance Fiat and Stablecoin Updates
22. WazirX launches BNB/INR trading pair. This lets WazirX users buy BNB using Indian rupees. 
23. Banxa supports BUSD purchases. Banxa's payment gateway now offers BUSD.
24. Elliptic supports BUSD. This support is for Elliptic's compliance tools for crypto businesses.
Promos and Community
25. ONGOING: Bitcoin Pizza Day promotion. We're giving away up to 50,000 USD in BNB tokens to all users who trade at least 0.1 BTC in the BNB/BTC trading pair. Promo runs until May 29.
26. ONGOING: ERD trading competition. A total of 50,000 USD in ERD tokens are at stake for this competition. Promo runs until May 28.
27. DONE: Trust Wallet BNB giveaway. In celebration of Bitcoin Pizza Day, the Trust Wallet team gave away 20 USD worth of BNB to 25 winners. 
28. DONE: Distribution of April 2020 staking rewards. This is the second batch of distribution.
29. DONE: Share your customized Binance Futures trading interface. We gave away $300 in BNB. 
30. WEBINARS and ONLINE EVENTS
- Binance Cameroun AMA (with Tezos' Robert Fontaine, last May 21)
- Binance French Webinar (with Savitar CEO Pierre Lavarague, on May 28)
That's a wrap for last week! Follow us on Twitter, Instagram, Facebook, and YouTube, and join our official Binance Telegram group to talk more with our community.