Binance Weekly Report: A Crypto Halloween It Has Been
2019-11-04
In this weekly report: Futures trading is released on the Binance Android app, Binance Trading Competitions, New Margin Pairs, Crypto Halloween, and more!
Last week at Binance:
Binance Futures Updates
1. Binance has brought Futures to the Binance Android App, with iOS to follow soon. In this update, Android app users can trade BTC/USDT futures contracts at up to 125x leverage on an industry-leading, fast and robust matching engine, from the convenience of their mobile device. To download, click here.
2. Binance Futures Provides Low Latency Services. Binance Futures now offers the lowest latency possible of 5ms for all current and upcoming products traded on Binance Futures. Contact the Binance Futures Team at futures@binance.com to apply and for more information.
3. Binance Futures Funding Rate Formula Update. Binance calculates the Premium Index every second and takes an Exponential Weighted Moving Average across all indices to the Funding Time. To understand more, click here.
4. The Binance Futures 250,000 $USDT Welcome Bonus concluded in less than 24 hours over the weekend. Stay tuned for more activities to come!
Binance Margin Trading Updates
5. Binance Adds Margin Trading for IOST and VET. 
6. Binance Adds Margin Trading for QTUM. 
To download the Binance mobile app and start margin trading today, click here.
Binance.com Updates
7. Binance Will Support the Cybermiles $CMT Mainnet Token Swap. Read more here.
Happy Halloween! Trade IOST, $100,000 in IOST to Give Away!  Competition period: 2019/11/01 0:00 AM to 2019/11/08 0:00 AM (UTC)
8. TomoChain Trading Competition, 580,000 $TOMO to Give Away!  Competition period: 2019/10/29 0:00 AM to 2019/11/05 0:00 AM (UTC)
9. Binance Community Coin Vote Round 2. Choose between ARPA (ARPA) and Carry (CRE). Read the updated rules here.
10. AMA #8 with CZ. For CZ's 8th AMA on Twitter, he covered several topics, such as fiat onramps, Binance Futures, Binance.US, and more!
11. The Deposit TRC20-USDT To Earn 16% APR and Win 160,000 TRC20-USDT competition has concluded. All rewards have been distributed to the winners' accounts. Read more here.
12. Binance Has Distributed October $WIN. Binance has completed the distribution of WIN for the month of October 2019. 
13. Stellar has discontinued its inflation program. As such, Binance will no longer be able to support staking for XLM. Read more at: Binance Will Discontinue Support For Stellar (XLM) Staking. Binance will continue to offer staking for 11 other coins. Deposit your coins and start earning rewards today! Click to find out the simplest way to stake.
14. To improve liquidity and user trading experience among our wide range of available assets, Binance will remove and cease trading these trading pairs: ATOM/PAX, BTS/BNB, CVC/BNB, ETC/PAX, REP/BNB. Read more here.
Binance Fiat Updates
15. 700 NGN Referral Bonus for Nigerians. To celebrate Binance's recent opening of a new fiat deposit channel in Nigeria, we are launching a one-month special referral program for Nigerians. You will get 700 NGN for each referred friend who finishes a trade worth 5500 NGN (applies to any trading pair).
Binance Ecosystem Updates
16. Trust Wallet Multi-DEX Introduces Market Order Book #TradeWithTrust. Trust Wallet has released the highly anticipated Binance DEX market order book for the advanced crypto traders while maintaining the complete ownership of funds. Download Trust Wallet here.
17. Binance X Newsletter. Stay updated with the latest technological developments in the blockchain industry. Read more here.
18. Binance Research: The Rise of Staking: From Theory to Building Large Infrastructure. Binance Research analyzes the rise of staking, from theory to the practical developments of this multi-billion dollar industry. To read the report please click here.
19. Binance Podcast: Episode 25 - NBA Star Spencer Dinwiddie shares his thoughts on Tokenization. In this episode, Spencer shares his crypto journey with Binance CFO Wei Zhou and further discusses how blockchain will transform the sports industry. To subscribe to Binance Podcasts on, check out Binance Youtube Channel, Binance Apple Podcast, Binance Spotify Channel.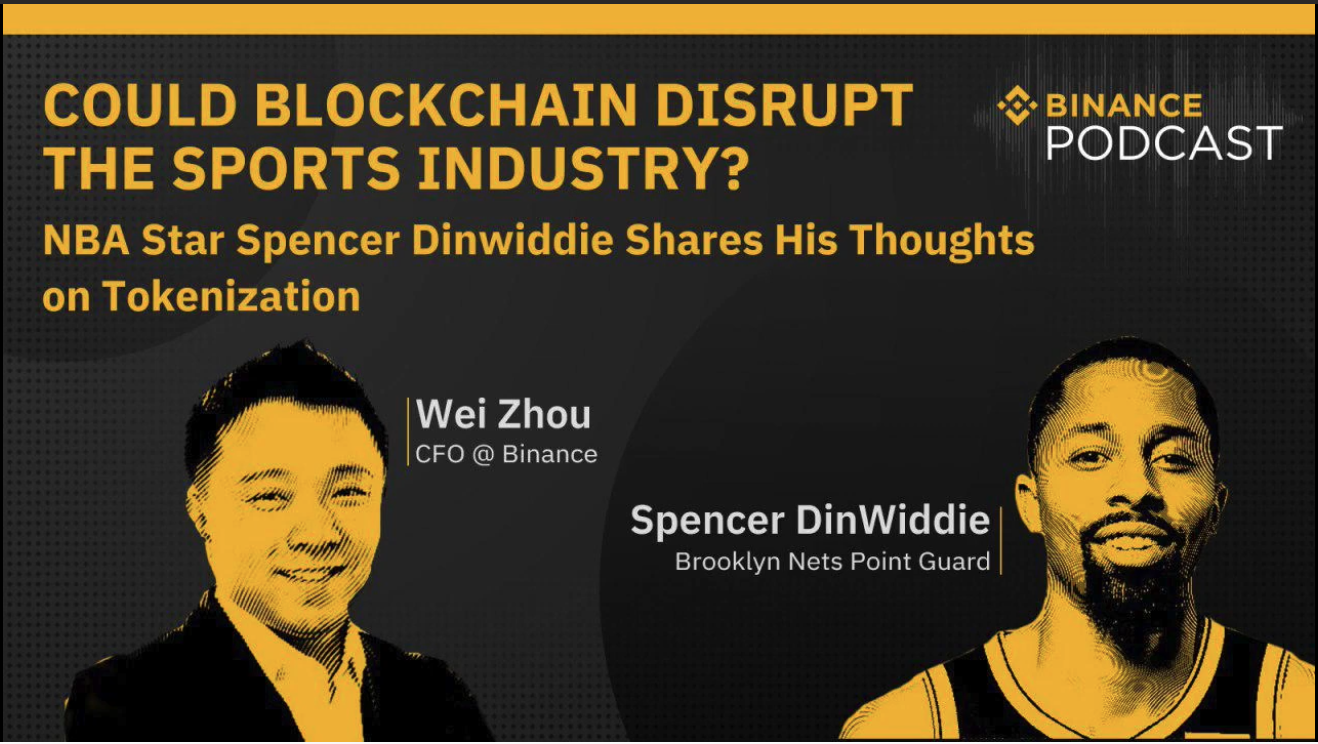 Binance Upcoming Meetups:
20. Binance comes to Ukraine. 🇺🇦 We are excited to invite you to our first Binance Meetup in Kyiv on Nov 21st! If you would like to attend the meetup please register here. To Join Binance Ukrainian community, click here.
Some fun moments from the week:
Happy Anniversary Bitcoin $BTC!
#BinanceHalloween Pumpkin Competition 🎃Check out their creations below if you dare.
That's a wrap for last week! Please follow us on Twitter, Instagram, Facebook, and YouTube. Join our official Binance Telegram group to talk with our community.