Binance Review, Month 42: Great Start to 2021
During Binance's Month 42 (December 15, 2020, to January 15, 2021): We celebrate record highs for the crypto industry, look back at 2020, and continue to build for a stronger crypto industry.
The Big Story: All-Time-High Bitcoin, Supporting ETH 2.0
The past 30 days have been some of the most exciting for the crypto industry. Bitcoin, which surpassed its previous highs last month, went on a record rise to as much as $42,000, quickly breaking barriers and benchmarks along the way. Bitcoin at above $30,000 is now the norm rather than an aspiration, and it also fueled new all-time highs for many major cryptocurrencies like BNB, Polkadot, and Chainlink. With this, the entire crypto industry has surpassed $1 trillion in total market capitalization.
For its 42nd month, Binance looked back at the past year and set forth a new agenda for 2021. In his New Year Letter, our CEO CZ shared trends and developments that may define the industry and focus areas for this year.
2020 has been a year like no other. Today, we find ourselves at a tipping point. But despite these headwinds, the crypto space is gaining new momentum. We came together when it mattered most—but it'll take all of us, working together, to reach the tipping point. Watch our video below.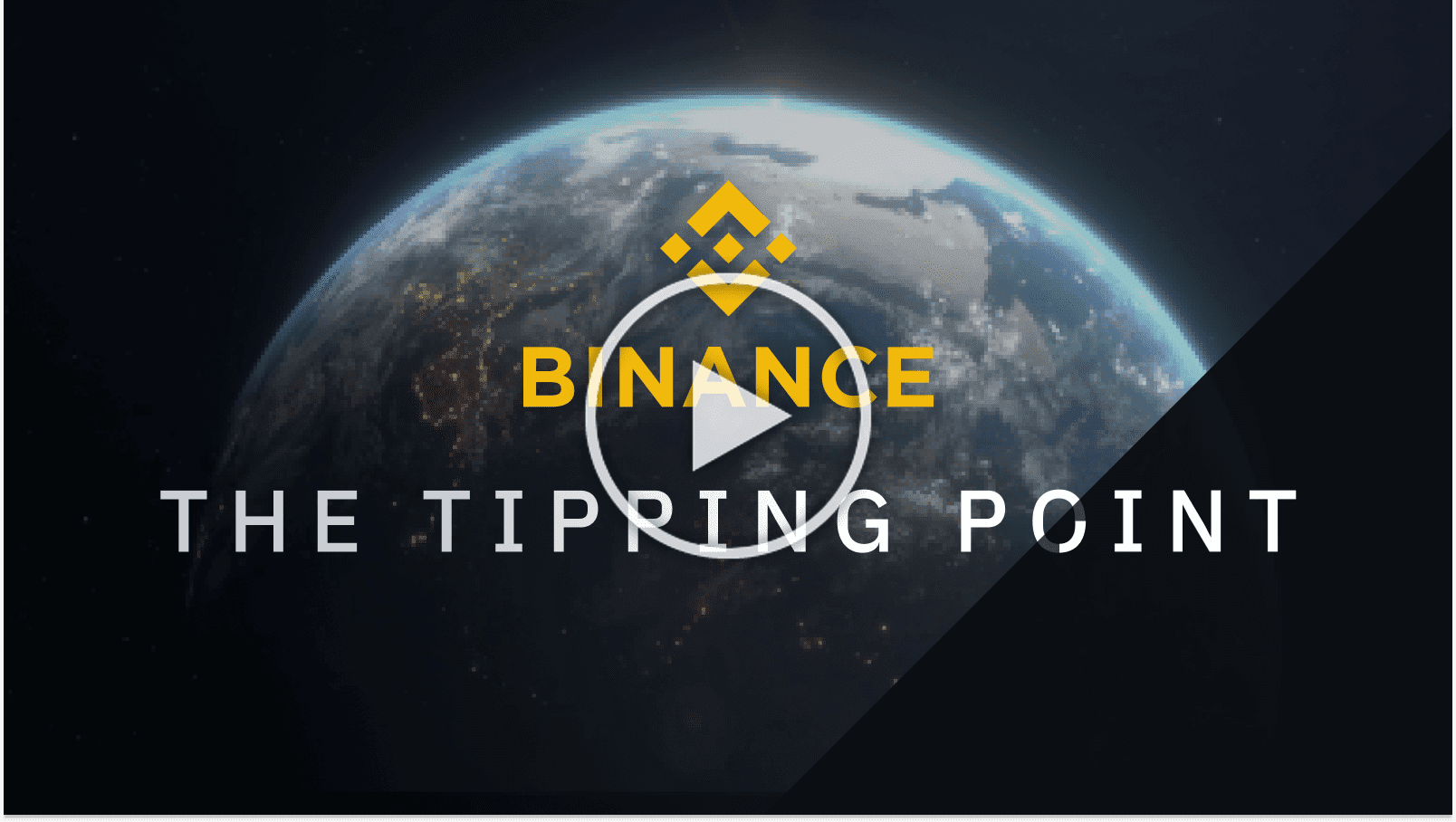 The years may change, but Binance remains building. We launched new European-style Vanilla Options, which are priced and settled in USDT. Users can both buy the options for hedging and trading, as well as write and sell options as an issuer.
Let's also look into more of the latest updates from the past month. 
We also entered into a new strategic partnership with Chiliz, which operates fan influence and rewards platform Socios.com and has partnerships with some of the biggest sporting properties in the world. This partnership resulted in the launch of Fan Tokens on Binance Launchpool for football teams Juventus, Paris Saint-Germain, A.S. Roma, and Atletico Madrid, as well as e-sports team OG.
In Other News
- New on BNB Chain (former BSC): PARSIQ cross-chain events solution. BNB Chain (former BSC) has successfully integrated PARSIQ, the cross-chain blockchain events solution supported by Binance's $100M Accelerator Fund, for use by BNB Chain smart contracts. 
- Our discussions with the UN and INTERPOL. Over the years, we have continued to engage with global institutions such as the United Nations (UN) and the International Criminal Police Organization (INTERPOL) to form actionable discussions and working relations to achieve our common mission of protecting the industry. 
- Binance Labs leads $12 million investment round for MATH. Binance Labs invests in MATH, a multi-chain and cross-chain blockchain assets hub behind the universal crypto wallet MathWallet. 
- Crypto Trends 2020 on Binance. What was the most traded and held asset on Binance? How much is our record 24-hour trading volume, or what is the most popular futures trading pair? This and much more in our 2020 Crypto Trends by Binance. 
- Pioneering DeFi on Polkadot: Binance Launchpool Introduces Reef Finance. Binance Launchpool announced its latest project: Reef Finance, a multi-chain smart yield engine and liquidity aggregator where any financial hub can integrate into. 
- AllianceBlock and Binance Smart Chain announce Liquidity Mining Partnership. The partnership between Binance and AllianceBlock represents much more than liquidity mining and is a significant step forward as institutional interest in blockchain reaches new highs.
- Are Crypto Exchanges Safe? How to Choose an Exchange You Can Trust. The ever-growing cryptocurrency market has a significant demand for high quality and trusted exchanges. But how do you find an exchange you can trust when there are more than 200 of them? What are the criteria that make a trusted exchange? 
- Binance 2020 Milestones: The Tipping Point. In 2020, we saw the resurgence of Bitcoin and crypto amid shifting tides in world markets, as well as the emergence of decentralized financial solutions. Binance has moved from strength to strength this year, serving as a bridge between fiat and crypto, between centralized and decentralized finance, and between the past and the future.
- Binance Launchpool unveils new project - Bitcoin Standard Hashrate Token (BTCST). BTCST sets off to solve the problem of limited exit options by bringing exchange-grade liquidity to Bitcoin mining, and in secondary trading, BTCST will perform as a leveraged Bitcoin token that is not susceptible to liquidation risks. Earn passive income by farming BTCST with BNB, BUSD & BTC tokens.
- BakerySwap launches BETH liquidity farming in collaboration with Binance. Users who provide liquidity to any of the BETH trading pairs (BETH-ETH, BETH-BNB, BETH-BUSD) on the BakerySwap platform will earn BAKE tokens from a $90,000 reward pool, along with ETH 2.0 staking rewards, in addition to qualifying to share a $10,000 BAKE airdrop.
- Binance Charity donates more than $100,000 in KN95 masks to Brazilian indigenous communities. The beneficiaries of this donation are the indigenous peoples from the north of the country, who will receive 50,400 KN95 surgical masks, which total $100,800 (about 540,000 BRL).
- Tune in for Binance Blockchain Week: The Future Is Now, starting February 1! Join us for the blockchain and crypto event of the year, featuring 5 days of world-class programming. This is your chance to learn how blockchain technology is transforming the way we live, work, and transact.
- Earn Passive Income With Crypto: Trade Without Complex Dashboards. Liquid Swap quickly became one of the most popular financial products within the Binance Ecosystem and the crypto market. As of October 3, 2020, the active stablecoin volume on Liquid Swap reached $128 million, and in total, there's over $22 billion locked in DeFi. 
- Orbs and Binance Team Up to Launch DeFi Accelerator. Orbs and Binance are excited about working together with breakthrough teams to create innovation and drive the DeFi ecosystem forward and invite the entire blockchain ecosystem to consider joining the accelerator as co-sponsors or mentors.