Binance Review, Month 36: Off the Charts, On the Cards
2020-07-14
During Binance's Month 36 (June 15 to July 14, 2020): We welcome Swipe to the Binance ecosystem, launch Binance Access, open up crypto purchases via Visa card, and launch Binance Card.
The Big Story: On Access, Cards, and Virtual Conferences
During our 36th month, we celebrated our third anniversary with new launches, acquisitions, and services that made it even easier to use crypto everywhere.
Speaking of celebrations, watch the Binance Off The Charts Virtual Conference here. With 80+ speakers, 30+ panels and fireside chats, and five major keynotes, we have pulled out all the stops for this 10-hour event dedicated to all the Binancians joining us from their homes. Thanks so much to all the participants, viewers, and supporters for making this happen. We hope you will enjoy this memorable event.  
We just announced the official rollout of our Binance Card in Europe and the United Kingdom (UK), enabling our users to spend their BTC, BNB, SXP, and BUSD at over 60 million merchants across 200 regions and territories worldwide. 
Before the month ended, we announced our acquisition of Swipe, a leading multi-asset digital wallet and Visa debit card platform. Together, we will bridge the gap between fiat and digital payments.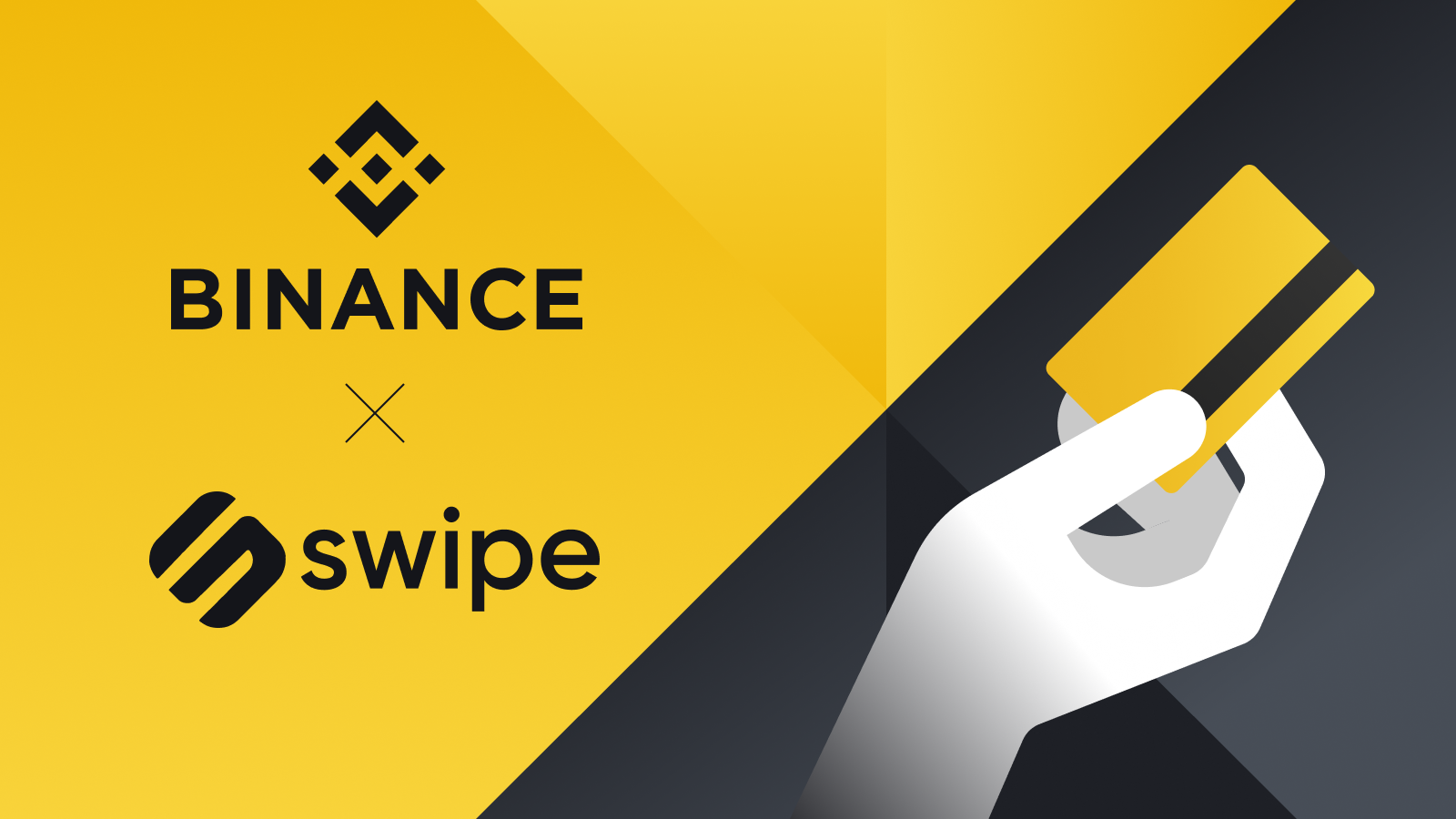 Earlier during Month 36, we also launched a new feature that allows people to buy crypto with Visa credit and debit cards. 180+ countries: You can now use your card to buy BTC, ETH, BNB, XRP, BUSD, USDT directly to your Binance account within seconds. This has launched in Europe, the Americas, and Asia-Pacific, with the Middle East and Africa to follow on June 23.
We also launched Binance Access, a new business-to-business (B2B) solution that makes it possible for merchants, vendors, and wallets to have native fiat-to-crypto exchange features on their platforms. E-wallet platform Advcash is the first platform that has integrated Binance Access. Be a pioneer like Advcash by signing up here.
In Other News
Week 1 Highlights (full report here)
- Coming soon: Binance.UK. We recently introduced an upcoming crypto trading platform that's regulated by the UK's Financial Conduct Authority. Binance.UK will launch this summer, with support for the British pound and the Euro.
- Crypto Against COVID Initial Results. We have delivered around 1 million personal protective equipment (PPE) items to countries around the world, with more supplies and areas to come.
Week 2 Highlights (full report here)
- Binance adds bank transfers for Euro (EUR), British pound (GBP). We partnered with Clear Junction to accept direct bank transfers via Single Euro Payments Area (SEPA) for EUR and Faster Payments (FPS) for GBP.
- Binance Chain lowers fee structure, releases a patch for testnet. Validators have proposed and voted on lowering the fee structure on Binance Chain testnet, due to recent price changes for BNB. Meanwhile, the patch fixed an issue brought up on Github by a community member.
- Travala.com integrates Binance Widget. Now, you can buy crypto directly on Travala's website before, during, and after shopping for the best travel deals your crypto can book.
Week 3 Highlights (full report here)
- Buy BNB with fiat now on the Binance DEX website. Through a new fiat-to-crypto gateway powered by MoonPay, you can purchase BNB with your local currency in more than 40 countries, using Visa, MasterCard, or Apple Pay.
- Binance Chain: Nightingale upgrade. With this update, you can create BEP8 tokens for small projects, list and trade BUSD pairs, and more. Try how easy it is to create your own tokens.
- Binance supports PoS staking, operated by Binance Pool. Binance Staking now features more options and returns with our new support for PoS (Proof of Stake) networks operated by Binance Pool.
- Travala.com partners with Expedia for crypto booking. This partnership will allow all users of the Binance-backed Travala.com to pay for over 700,000 Expedia deals on hotels and flights with crypto. Try it, the future of travel is now. 
- More from our ecosystem: WazirX completes its first token burn, while CoinMarketCap launches DeFi rankings
Week 4 Highlights (full report here)
- Binance Labs invests in HOPR. Binance Labs led a strategic $1 million investment round for privacy and data protection platform HOPR ahead of the company's token sale.
- Binance Smart Chain launches Chapel testnet. The new testnet enables the native cross-chain transfer of BEP8 tokens, features an upgraded cross-chain communication framework, and more.
- Binance sets its sights on Middle East and North Africa. We are planning to expand in the MENA region. This follows the high demand from our MENA communities We plan to cater and develop services for the region. 
- Binance launch ETH leverage tokens. This is the second pair of Binance Leveraged Tokens, after BTC leverage tokens.
Exchange Updates
* New spot listings: Everipedia (IQ), Digibyte (DGB), Compound (COMP), Synthetix (SNX), Swipe (SXP), ETHUP, and ETHDOWN
* New spot trading pairs: IQ/BNB, IQ/BUSD, DGB/BTC, DGB/BNB, DGB/BUSD, BTC/GBP, ETH/GBP, XRP/GBP, BNB/GBP, GBP/BUSD, COMP/BTC, COMP/BNB, COMP/BUSD, COMP/USDT BTC/BIDR, ETH/BIDR, BNB/BIDR, BUSD/BIDR, USDT/BIDR, SXP/BTC, SXP/BNB, SXP/BUSD, SNX/BTC, SNX/BNB, SNX/BUSD, SNX/USDT, ETHUP/USDT, and ETHDOWN/USDT
* New futures listings: ALGO/USDT, ZIL/USDT, KNC/USDT, ZRX/USDT, COMP/USDT, OMG/USDT, and BTCUSD Quarterly 1225.