Binance Review, Month 34: New Fields and Record Highs
2020-05-24
During Binance's Month 34 (April 15 to May 15, 2020), we launched Binance Pool and Binance Leveraged Tokens, while reaching record highs in BNB burn amounts and market volumes. 
The Big Story: New Fields and Record Highs
For us at Binance, Month 34 represented a celebration in the new heights that our services have reached, as well as new mountains we want to conquer. 
We recognized the growing importance of contributing to the progress of cryptocurrency mining, so we introduced Binance Pool, our cryptocurrency mining platform that will support both PoW (proof-of-work) and PoS (proof-of-stake) mining. We also offered Bitcoin miners a zero-fee starting rate for the first month.
Binance Pool offered miners the most comprehensive suite of products interconnected with their mining operations, bridging traditional mining and financial services. As a result, Binance Pool became the top 10 mining pool just a week after launch, based on 24-hour hash rate rankings.
That's not the only height we reached this past month. Binance was able to process $16 billion USD worth of trades within 24 hours, a record high on daily trading volume, according to CoinMarketCap data. Meanwhile, Binance Futures became the largest perpetual futures exchange and the largest BTC futures venue. Binance Futures sustained this growth even amid rapid change in the markets. In April, Binance Futures was the only exchange to report growth in derivatives volume, which increased by 11.6% to $108 billion, riding on its growth momentum for the third consecutive month.
We're also reaching record highs in BNB burn amounts. For the 11th BNB burn, a total of 3,373,988 BNB, equivalent to $52.5 million USD worth of tokens, was burned. This is the biggest BNB burn ever recorded, in terms of both BNB and fiat volume. 
Amid all that, you know we're not resting on our laurels. Before Month 34 ended, we introduced Binance Leveraged Tokens (BLVT). Exclusively available to trade via Binance Spot trading's advanced interface, BLTV represented the constant work we have done towards addressing crucial problems with existing leveraged tokens. Get to know more about how to use BLTV, as well as how to redeem the tokens. Also, know the risks involved with leveraged tokens.
We also launched a new advertisement posting feature on Binance P2P. Now, you can post trade ads to buy and sell crypto assets using 24 fiat currencies with zero advertisement or transaction fees on the Binance mobile app. 
Our Binance Chain community also reached a milestone with its first anniversary, marked by Binance DEX's rise as the world's top decentralized cryptocurrency marketplace, by introducing the Binance Smart Chain, a proposed parallel blockchain to the current Binance Chain that will support an intuitive version of Smart Contract functionality. Read the official whitepaper here, or provide feedback through Github.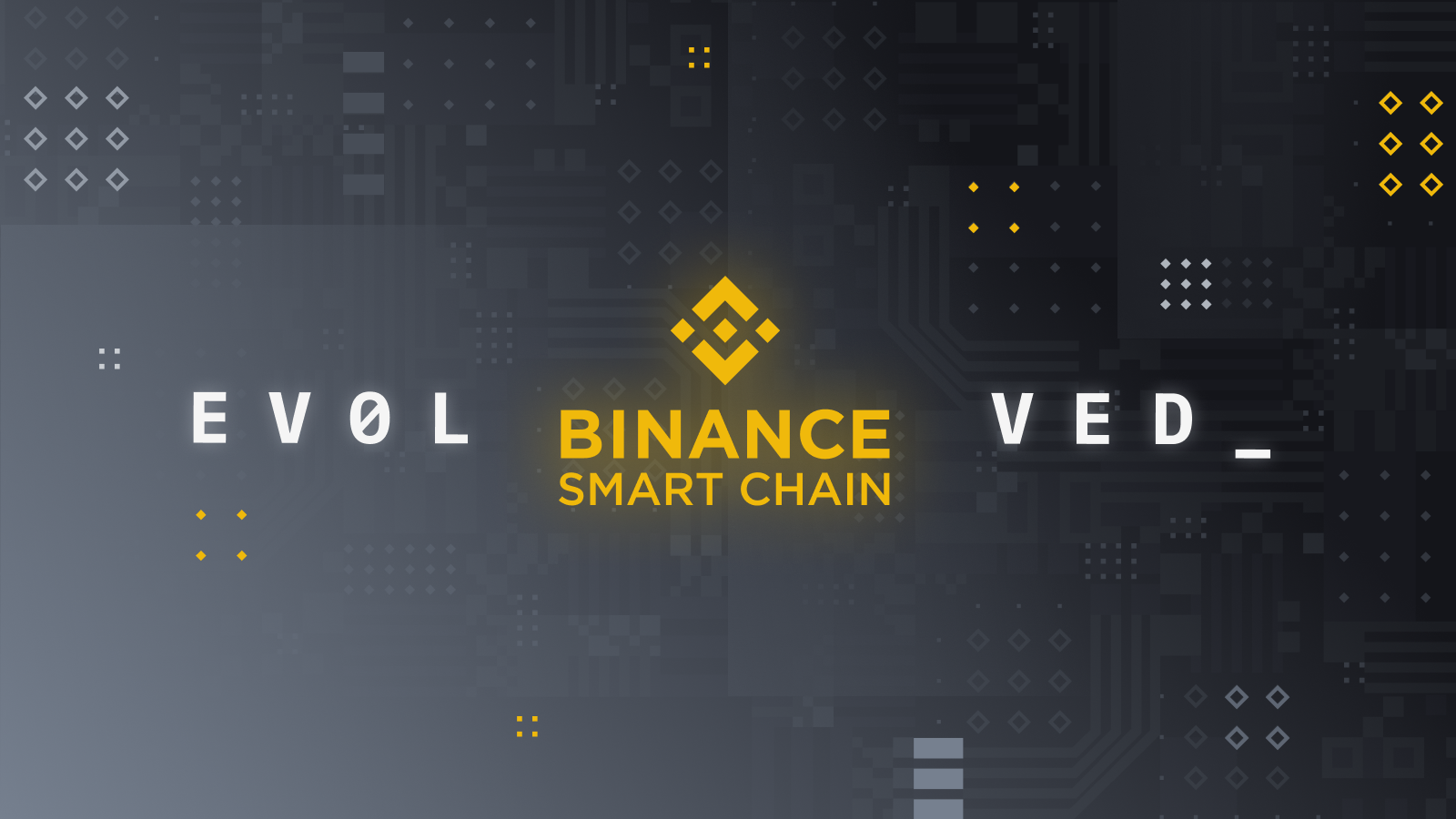 Here are some more of the highlights that happened during Month 34.
In Other News
Week 1 Highlights (full report here)
- P2P for India, Indonesia, and Venezuela. The Binance P2P platform launched trading for Indian rupees (INR), Indonesian rupiah (IDR), and Venezuela Bolivar (VES), allowing people to directly buy and sell BTC, ETH, BNB, USDT, and BUSD through the three currencies, as well as EOS for INR and IDR. 
- Binance Charity reveals the Crypto Against COVID alliance. In the fight against COVID-19, 35 blockchain and tech companies joined Binance Charity in supporting the frontliners combating the pandemic through the Crypto Against COVID campaign.
Week 2 Highlights (full report here)
- Introducing Bundle, an Africa-focused Social Payments App. Founded by Yele Bademosi, formerly a director at Binance Labs, Bundle allows users to request, send, and receive cash or crypto from their peers. Download the app here! 
- Binance Widget Program gets 54 platforms, 3.3 million USD volume in its first month. Daily volumes reached as high as 550,000 USD. Join the Binance Widget Program now!
- Cartesi Sale Results on Binance Launchpad. There are 7,500 winning tickets held by 7,356 total winners, representing 33.18% of all 22,169 participants. 
- Stay #SAFU From This Recent iOS Mail App Vulnerability. We've learned of a severe exploitable vulnerability in the built-in Mail app on Apple iOS. Protect yourself from this risk by following the steps given in the blog.
Week 3 Highlights (full report here)
- Binance Widget rolls out on the Brave desktop browser. Brave's latest desktop browser update (version 1.8) features the Binance Widget, the first exchange-browser integration of its kind. The Binance widget will be available on Brave's mobile platforms later this year.
- Binance-BitPay collaboration brings BUSD to all 50 US states. BitPay will allow all of its merchants worldwide to accept BUSD as a form of payment online and in its cross-border, business-to-business billing platform without additional integration. 
- Binance Options Guide for iOS and Android.  This article will guide you through how you can trade options in the Binance app, available for both iOS and Android devices.
Week 4 Highlights (full report here)
- Binance x Brave AMA. In a special AMA for the blockchain community, our CEO Changpeng Zhao (CZ) met remotely with Brendan Eich, the CEO and co-founder of Brave Software, the makers of the privacy-focused Brave browser. Watch the recording of the live AMA on Youtube.
- Community Coin Vote Round 8: SwftCoin (SWFTC) vs. Chromia (CHR). CHR won the vote. Thanks to all voters, and congratulations to all prize winners. 
- Binance Charity launches PPE Token, donates 200,000 masks in New York. More than 200,000 masks/PPE will be delivered to hospitals and first-responders throughout New York City via couriers
Week 5 Highlights (full report here)
- Happy Bitcoin Halving Day! Thank you, Binancians, for joining us in our global online event for Bitcoin halving. Watch the live stream here: Video 1 | Video 2.
- Binance invests in Indonesian crypto exchange Tokocrypto. We provided additional funding to the leading regulated cryptocurrency exchange in Indonesia.
- Binance.US launches the OTC trading portal. The new portal is a live request for quotation (RFQ) platform in which OTC traders will be able to place and confirm orders through their Binance.US accounts.
Exchange Updates
* New spot listings: Rupiah Token (IDRT), Cartesi (CTSI), Hive (HIVE), and Binance leveraged tokens BTCUP and BTCDOWN 
* New trading pairs: BNB/IDRT, BTC/IDRT, USDT/IDRT, CTSI/BNB, CTSI/BTC, CTSI/USDT, CTSI/BUSD, HIVE/BNB, HIVE/BTC, HIVE/USDT, CHR/BNB, CHR/BTC, BTCUP/USDT, BTCDOWN/USDT, CHR/USDT, ARDR/USDT, ERD/BUSD, LEND/USDT, and GXS/USDT.
* Total cryptocurrencies listed (as of May 15): 199 (+3 from last month)
* Total spot trading pairs listed: 584 (+19 new pairs, -40 pairs from recent removals)