Binance Review,  Month 32: P2P's Spread, Futures' Highs
2020-03-22
During Binance's Month 32, we opened up Binance P2P worldwide, hit record highs with Binance Futures, helped fight against COVID-19 through Binance Charity, and more.
The Big Story: Expanding P2P reach in every continent, setting new records for Futures
The year started with bullish projections for the crypto market, with Bitcoin rising in value past the $10,000 mark last month. Then the COVID-19 pandemic happened, and a market downturn spared no one, even crypto. Nonetheless, Binance has continued and will continue to build amid these dizzying market cycles.
Fresh from the recent announcement of Binance Cloud and the revelation of our Open Platform pivot, we have launched the Binance P2P platform on Web and mobile. Users can now buy and sell cryptocurrencies with zero transaction fees directly from other users through the Binance peer-to-peer trading platform. Before this launch, Binance supported P2P  Chinese yuan (CNY), Russian ruble (RUB), and Vietnamese dong (VND). 
Since the launch, Binance P2P has added support to nine more fiat currencies: Brazilian real (BRL), Argentine peso (ARS), Colombian peso (COP), Mexican peso (MXN), Peruvian sol (PEN), Euro (EUR), Ukrainian hryvnia (UAH), Malaysian Ringgit (MYR, and Nigerian naira (NGN) We provide an open platform for users to directly buy and sell BTC, ETH, USDT, BNB, and BUSD using these currencies with zero transaction fees. Help us further expand the reach of P2P by joining the Binance P2P Global Merchants Program to earn money from P2P trades. 
Meanwhile, Binance Futures recently hit a record high of USD 9 billion in daily trading volumes and currently houses 24 futures contracts, including half of the top 10 most liquid altcoin contracts in the world, making it the top crypto futures platform in the world in recent days. The team has continued to build upon its recent highs with the recent launch of Bitcoin on its Cross Collateral feature, which means traders can use multiple digital assets (BTC and BUSD) as collateral on Binance Futures, an industry first. Find out more about it here.
For more information on how Binance Futures has grown after half a year, read the most recent Binance Futures Review.
Beyond the Binance platform, we also take part in BUILDing for the world, through both crisis and opportunity. When the COVID-19 pandemic was prevalent in China, Binance Charity mobilized to help fight the spread of the disease. We donated and distributed medical supplies and equipment to hospitals and institutions. Read the latest disclosures here: Part 1 | Part 2.
BUIDLing not only helps solve problems but also capitalizes on great opportunities ahead. Following India's recent legalization of crypto, we launched the Blockchain for India initiative with WazirX. We have jointly set up a crypto fund worth USD 50 million, with the aim to incubate and invest in the country's blockchain projects. Take part in this movement by emailing us at helloIndia@binance.com.
We have many more developments within the Binance ecosystem this past month, which we will disclose below.
Exchange Updates
* New spot listings: MovieBloc (MBL) and COTI (COTI), plus FTX leveraged tokens BNBBULL and BNBBEAR
* New trading pairs: MBL/BNB, MBL/BTC, MBL/USDT, COTI/BNB, COTI/BTC, COTI/USDT, BNBBULL/USDT, BNBBULL/BUSD, BNBBEAR/USDT, BNBBEAR/BUSD, ALGO/BUSD, BTT/BUSD, TOMO/BUSD, XMR/BUSD, ZEC/BUSD
* Total cryptocurrencies listed (as of March 17): 201 (+4 from last month)
* Total spot trading pairs listed: 631 (+15 new pairs, -10 pairs from recent removals) 
* New futures contract: IOST/USDT (up to 50x leverage)
* New margin trading pairs: ETC/BUSD, TRX/BUSD, ADA/BUSD
Tech and Business Updates
Binance Exchange
* Binance app updates. The v2.8.0 for iOS and v1.19.0 for Android (available for many users) feature:
- Profit & loss curve of Margin account
- BUSD cross collateral for Futures
- Deposits & withdrawals for Turkish lira, Nigerian naira, etc.
* Binance Lending adds ETH, BCH, EOS to flexible deposits. Here are more updates on flexible deposits: 
- Instant subscription and redemption on supported assets
- Automatic subscriptions on the lending of supported assets
* Binance Lending Rounds 15, 16, and 17. BUSD and USDT products are available. 
* Binance Staking supports EOS, LISK, TROY, and ARPA.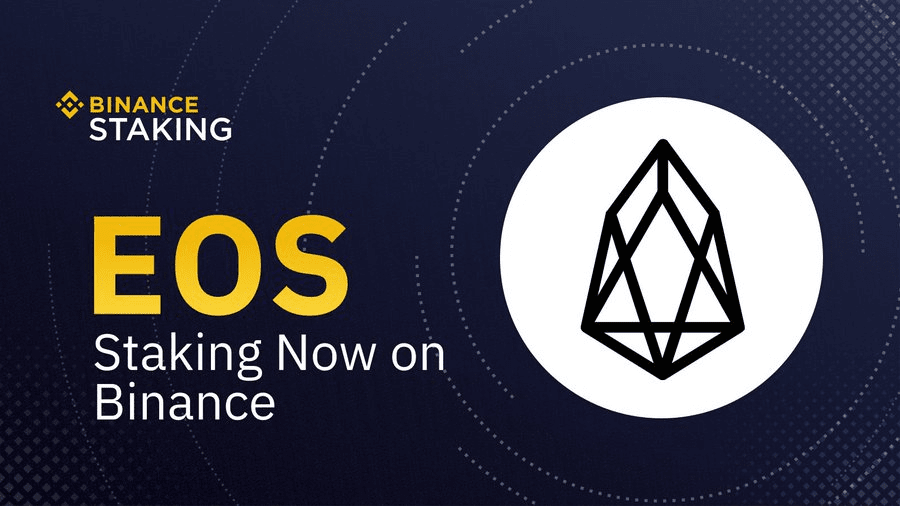 * Community coin vote Round 7: Choose between STP Networks (STPT) and Iris Network (IRIS) on March 24.
* Community coin vote Round 6 results: MovieBloc (MBL) has won the vote.
* Instant crypto purchases via credit card on Binance.com now on the web and mobile. The Instant Buy feature will be available on the app soon.
* Instant Buy supports seven more crypto tokens: ETC, BCH, DASH, XTZ, ZEC, BUSD, and USDT.
* Internal transfer function update. Now, the withdrawal amount from the sender is exactly the same as the deposit amount from the receiver. 
* USDⓈ market renames to FIAT. This change is reflected on the website.
*  Support for the following blockchain updates: the upcoming Steem hard fork (with accompanying distribution of HIVE tokens), the Cardano network upgrade, and the Harmony mainnet swap.
* System maintenance (February 19 and March 4). Thanks for your continued support and understanding.
Futures
* Binance Futures launches custom referral links. You can now customize the Futures referral codes. Find out more here.
* Binance Futures new articles for the past month: 
- Binance Futures Monthly Trading Report. It highlights key information and data on trading activity across the crypto-futures markets. 
- Binance Futures: The One-Stop Platform For Crypto Traders. It outlines the advantages that traders have with Binance Futures
- Exploring Market-Neutral Strategies in Crypto-Derivatives. We explore the applications of synthetic trading pairs by developing trading strategies that offer a unique way of generating alpha across crypto markets.
* 10-second system upgrade. Improvements launched during the brief upgrade include matching engine performance improvements and a new trailing stop order feature on API.
* Join the Binance Futures affiliate program. One affiliate recently earned more than 35,000 USDT in referral bonuses. You could be the next one.
Fiat-to-Crypto
* Binance issues stablecoin for South Korean Won. Binance KRW (BKRW), a BEP-2 stablecoin pegged to KRW, has been created in partnership with BxB Inc. of South Korea. BKRW will be available for trading at a rate of 1 BKRW = 1 KRW. This follows the full legalization of crypto in the country.
* Binance opens a Hong Kong Dollar fiat gateway. We have partnered with Epay to offer HKD deposits and withdrawals on Binance.
* Binance adds Hungarian forint (HUF) and Danish krone (DKK) to Instant Buy. Users can now bind their Visa cards and purchase BTC, ETH, BNB, and XRP with these two fiat currencies.
* Buy BUSD with seven fiat currencies: US dollar, Chinese yuan, Russian ruble, Euro, British pound, Canadian dollar, and Vietnamese dong.
Binance Ecosystem and Partnership Updates
* BUSD hits 100 million USD market cap milestone. Six months after its launch as Binance's official US dollar-backed stablecoin, BUSD has surpassed the $100 million mark for its total supply and market cap, while a total of 416 million BUSD has been purchased.
* Updates from BNB, Binance Chain, and Binance DEX
- Binance DEX adds FTX leveraged token trading pair. Now you can open 3x long and short positions on BTC, ETH, XRP, and EOS via Binance DEX.
- Binance Chain implements open-source EdDSA in the TSS library. The open-source implementation of a TSS  library for Edwards-Curve Digital Signature Algorithm will expand to support more types of blockchains, including Cardano, NANO, Stellar Lumens, WAVES, and even Libra.
- Binance Chain and DEX by the numbers: 72 million block height, 41 million transactions, 320 thousand addresses, 182 BEP2 tokens on the chain. For DEX, 132 trading pairs, 70 million USD trading volume last February.
For more information on how Binance Chain progressed lately, read the latest Binance Chain Monthly Update for March.
* Updates from Binance.US:
- New listings: Zilliqa (ZIL) and Tezos (XTZ). The platform also listed the VET/USD trading pair
- Support for staking Algorand (ALGO) and Cosmos (ATOM)
- New BUSD trading pairs: XRP/BUSD, BNB/BUSD, ALGO/BUSD, and ETH/BUSD.
- New referral program. Starting March 9, invite the best traders to open a Binance.US account and earn up to 40% of the trading fees generated from trades made by your referrals.
- On-ramp through USDC. Starting March 4, users are able to deposit USDC onto Binance.US and convert to BUSD at the rate of 1:1 with zero fees.
* Updates from Binance X and its fellows:
- Two-way pegs on Binance Chain: BEP3 and beyond, Binance X Fellow Albert Acebrón discusses two-way peg systems on Binance Chain
- SmartBNB launches testnet. SmartBNB enables interoperability between the Binance Chain and the NEO blockchain. 
- Smart contract plans for Binance Chain. Join the discussion here.
For more info on the latest about Binance X, join their newsletter.
* Introducing the Trust Wallet Token. This is a new BEP2 utility token from Trust Wallet that will be used to incentivize all of the wallet's users. Read more about what the use cases are and how the tokens will be distributed, including a new referral program.
* Binance Info revamps into version 2.0. The crypto information hub of Binance has undergone a revamp that makes information sharing between crypto projects and users more seamless and direct.
* New content from Binance Academy: The Ultimate Guide to Earning Crypto with Binance Lending, 5 Essential Indicators Used in Technical Analysis, What Are Stablecoins, A Guide to Crypto-collectibles and Non-fungible Tokens (NFTs), 12 Popular Candlestick Patterns Used in Technical Analysis, and Blockchain Use Cases: Prediction Markets, and What Is a Hardware Wallet (and Why You Should Use One), plus Hardware Wallet Reviews: SafePal S1, Cobo Vault, Trezor Model T, KeepKey, and Trezor One  
* New reports from Binance Research: Case Study: Constructing Synthetic Trading Pairs. Global Markets Report for February 2020, and Sweden's Public Digital Cash: E-Krona, plus reports on blockchain projects V-ID and MovieBloc.
* New Binance Podcast Episodes: My Journey From a Fund Manager to Running a Crypto Exchange, with Sam Bankman-Fried, the CEO of Alameda Research and FTX.com, and The Future of Crypto in India, with WazirX CEO Nischal Shetty.
* WazirX reactivates deposits, withdrawals. Following a new Supreme Court ruling that took down the banking ban on crypto in India, WazirX has resumed deposits and withdrawals of the Indian rupee on the platform. Take part in the new market maker program of WazirX! Also, Watch this quick guide on how to connect your Binance and WazirX accounts for transferring funds between the two platforms.
* Binance, Shyft Network partner on global FATF travel rule solution. We will implement Shyft's decentralized infrastructure to comply with the Financial Action Task Force's travel rule. 
Binance Community
Online Activities
All online activities are completed as of press time unless otherwise indicated.
* EXTENDED: Zero maker fee promotion for BUSD. We moved the deadline from March 6 to June 6, across all existing and future BUSD trading pairs.
* 50,000 BNB community giveaway. Those who traded at least 1 BTC have split prize pools across the spot, margin, and futures trading.
* Binance Futures Promo in Vietnam: We gave away $5,000 in prizes (ended March 3)
* Binance P2P 50 USDT voucher promo. We have distributed the vouchers, which you can use on Binance Futures.
* IOTX $90,000 trading competition.
* 50% card fee discount promo on our fiat onramp (ended February 29)
* $30,000 TRX + $20,000 Binance Futures Voucher Promo. Complete tasks such as holding TRX, transferring funds into your Futures account, and more! (ended March 5)
* Binance Academy Collectible NFTs. Congratulations to the ten winners who answered a quiz on Binance's Twitter account.
* Binance Futures 50% Trading Fee Rebate Promotion on XTZ/USDT. (ended March 3)
* Binance Academy Bitcoin Treasure Hunt. We have hidden four sets of 12-word seed phrases across the text of the blog, which called attention to our Bitcoin Halving tracker. Congratulations to the winners.
* LINK/USDT trading promo for $50,000 in BNB + $20,000 in Binance Futures vouchers. Voucher airdrops and BNB tokens were up for grabs for top LINK/USDT traders (ended March 13)
* $100,000 CHZ giveaway promo. Complete tasks such as registering for a new Binance account, trading CHZ on Binance, and looking for CHZ on the Socios.com app (ended March 13)
* Binance India #HappyHoli promo for $10 Binance Futures voucher. Promo ended March 18.
* Binance Futures 50,000 USDT welcome bonus giveaway. This is in celebration of the addition of Bitcoin (BTC) Cross Collateral on Binance Futures
* ONGOING: Binance Futures promo for the Philippines: $5,000 USDT Giveaway for new users. Promo runs until March 26.
* ONGOING: Binance Malaysia promotion: Up to $5,000 USDT to give away. Promo runs until March 26.
* ONGOING: Binance Vietnam community content promo. You have until April 2 to submit content for a chance to win a share of the $2,500 BNB pool.
Global Activities
February 22, Abuja, Nigeria (Binance Academy Master Class)
 February 26, Barcelona, Spain
February 26, Kharkiv, Ukraine
February 28, Surabaya, Indonesia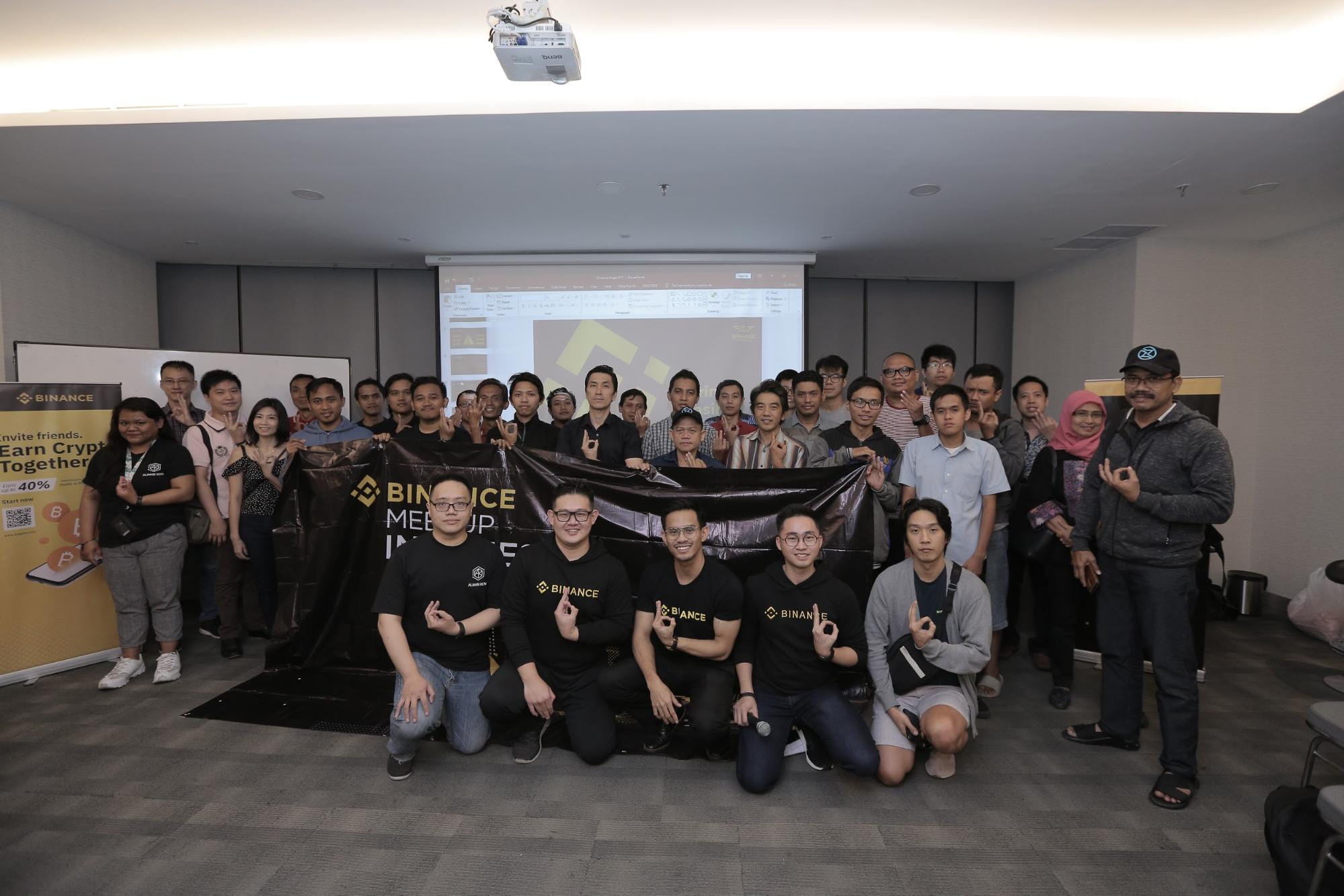 February 28, Universitas Kristen Petra, Surabaya, Indonesia (Binance Academy Meetup)
From the Binance Team
* Binance Charity Welcomes new SVP. Jarred Winn will focus on increasing the crypto community's participation in philanthropic efforts, with a niche focus on the US.
* Keep Your Crypto #SAFU (CZ's Tips). As part of our commitment to helping keep the crypto community safer and more secure, Binance CEO CZ (Changpeng Zhao) discusses many aspects of crypto security in detail on this blog.
* CZ interview on the CoinMarketCap blog. He shared his story on how he sold his apartment to go all-in on Bitcoin, as well as his musings on the future of crypto.
* He Yi's exclusive interview with BTC Manager. Our co-founder and marketing chief talked about the Binance Open Platform, a new initiative that aims to make Binance's technology and resources public.
* Catch Binance.US CEO Catherine Coley on these various media appearances: CoinDesk (discussing women's interest in crypto), Cheddar, and the BraveNewCoin and The Wolf of All Streets podcasts.
* Celebrating International Women's Day. We support this year's #EachforEqual campaign because an equal world is an enabled world. 
* Should You Try the Binance P2P Platform? Read What Our Users Say About It. Apply now for the Binance Global P2P Merchants program, and we'll process your application within 48 hours.
* Open Letter to the YouTube Community. We sympathize with the victims of recent account hijacks and provide tips on how to combat this activity.
* A letter to the Steem community. Binance stays neutral and has no interest in on-chain governance beyond the Binance ecosystem. We hold a supportive position of normal upgrade/hard fork and will continue to do so in the future. 
* Earn up to 15% interest by converting cash to BUSD. We give you a step-by-step guide on how to use Binance Lending to take advantage of this interest.
Follow Binance on Instagram, Twitter, and Facebook to stay up-to-date with our latest announcements. Join our official Binance Telegram group to participate in discussions with our users, staff, and volunteers. 
Cryptocurrency investment is subject to high market risk. Binance is not responsible for any of your trading losses. The opinions and statements made above should not be considered financial advice.