Binance Review,  Month 28: The Future(s) of Money, at 125x Speed
2021-05-29
In Binance's Month 28 (October 15 to November 15, 2019), we start adding more fiat-to-crypto options on the exchange, Binance Futures offers 125x leverage and becomes a major player, and more!
The Big Story: Connecting Fiat to Crypto
This past month is historic for Binance, as it marks the new heights reached by Binance Futures, as well as our foray into incorporating fiat currency into our platform. 
In this past month, we have added the Nigerian naira (NGN) as our first supported fiat currency on the Binance exchange, thanks to a partnership with Flutterwave. You can now buy BTC, BUSD, and BNB with Nigeria's legal tender.
Two weeks later, we added deposits and withdrawals for Euro (EUR), Russian ruble (RUB), Ukrainian hryvnia (UAH), and Kazakhstani tenge (KZT) on Binance through a partnership with Advcash. Now you can use credit cards, bank cards, and the Advcash Wallet to use any of the four currencies on Binance to buy and sell BTC, ETH, and XRP through our One-Click Buy/Sell page, which also supports the conversion of US dollars (USD) into stablecoins.
As Binance CEO CZ said at the latest Binance Super Meetup in Singapore, we intend to support 180 fiat currencies on Binance. Six down, many more to go.
Meanwhile, Binance Futures has completed its second month of operations with a continued momentum. It is now one of the leading BTC futures markets in the world, capable of processing as much as 315,000 BTC in daily trades (all-time-high volume) with zero ADLs, zero downtimes, and zero needles (exchange spikes). Moreover, the 24-hour BTC volume for Binance Futures has exceeded the volume of the entire Binance spot market.
Binance Futures' total market share has also stabilized at roughly twice what it was last month. This is driven by innovations including the launch of 125x leverage and the addition of Futures trading on the Binance app for Android (with iOS support to follow soon).
We'd like you to be part of the future growth of Binance Futures. If your 30-day trading volumes exceed 1,000 BTC on Binance or other exchanges, join the Binance Futures Market Maker Program to get zero maker fees, higher API limits, and more benefits. Email us at mmprogram@binance.com to join.
Also, get to know more about their progress in the latest Binance Futures Review. 
We're also pushing the envelope into more partnerships and innovations. For instance, Binance will be the first exchange to integrate Paxos' new fiat gateway solution, driving more fiat-to-crypto adoption in the future. We've also worked with smartphone maker HTC to release the EXODUS 1 - Binance Edition smartphone, with support for Binance Chain and Binance DEX.
In addition to these updates, we have been hard at work building a lot of new products and features throughout the Binance ecosystem this past month. Read more below!
* * *
Exchange Updates
* New listings: Blockstack (STX), KAVA (KAVA), Nigerian Naira (NGN), ARPA (ARPA)
* New trading pairs: XRP/BUSD, ETH/BUSD, BCHABC/BUSD, LTC/BUSD, LINK/BUSD, ETC/BUSD, STX/BNB, STX/BTC, STX/USDT, KAVA/BNB, KAVA/BTC, KAVA/USDT, BUSD/NGN, BNB/NGN, BTC/NGN, ARPA/BNB, ARPA/BTC, ARPA/USDT, TRX/BUSD, EOS/BUSD, IOTX/USDT, RLC/USDT
* Total cryptocurrencies listed (as of November 15): 180 (+4 from last month)
* Total trading pairs listed: 577 (+22 new pairs, then -10 pairs from recent removals) 
* New Margin Trading assets: BUSD, BAT, IOST, VET, QTUM, IOTA
* New Margin pairs: BTC/BUSD, BAT/BTC and BAT/USDT, IOST/BTC, IOST/USDT, VET/BTC, VET/USDT, QTUM/BTC, QTUM/USDT, XRP/ETH, BNB/ETH, IOTA/BTC, IOTA/USDT
* Flexible lending products launched: BNB, BTC, BUSD, USDT
* Tokens supported by Binance Staking: ONE, FET, ERD, TRX, ALGO, STRAT, QTUM, KMD, VET, ONT, NEO
Exchange Tech and Business Updates
* Binance iOS App update: Lending and Launchpad support, new referral page, plus bug fixes and improvements.
* Binance System Upgrade done. The update improves website performance, among many others listed here.
* Binance Community Coin Vote Round 2. Voters chose between ARPA (ARPA) and Carry (CRE). ARPA won.
* Binance Community Coin Vote Round 3. Voters chose between Aergo (AERGO) and Cortex (CTXC). Voting starts November 21.
* Binance open-sources Threshold Signature Scheme (TSS) library. We shared our security know-how to improve the security of funds and information for Binance Chain, Bitcoin networks, and more.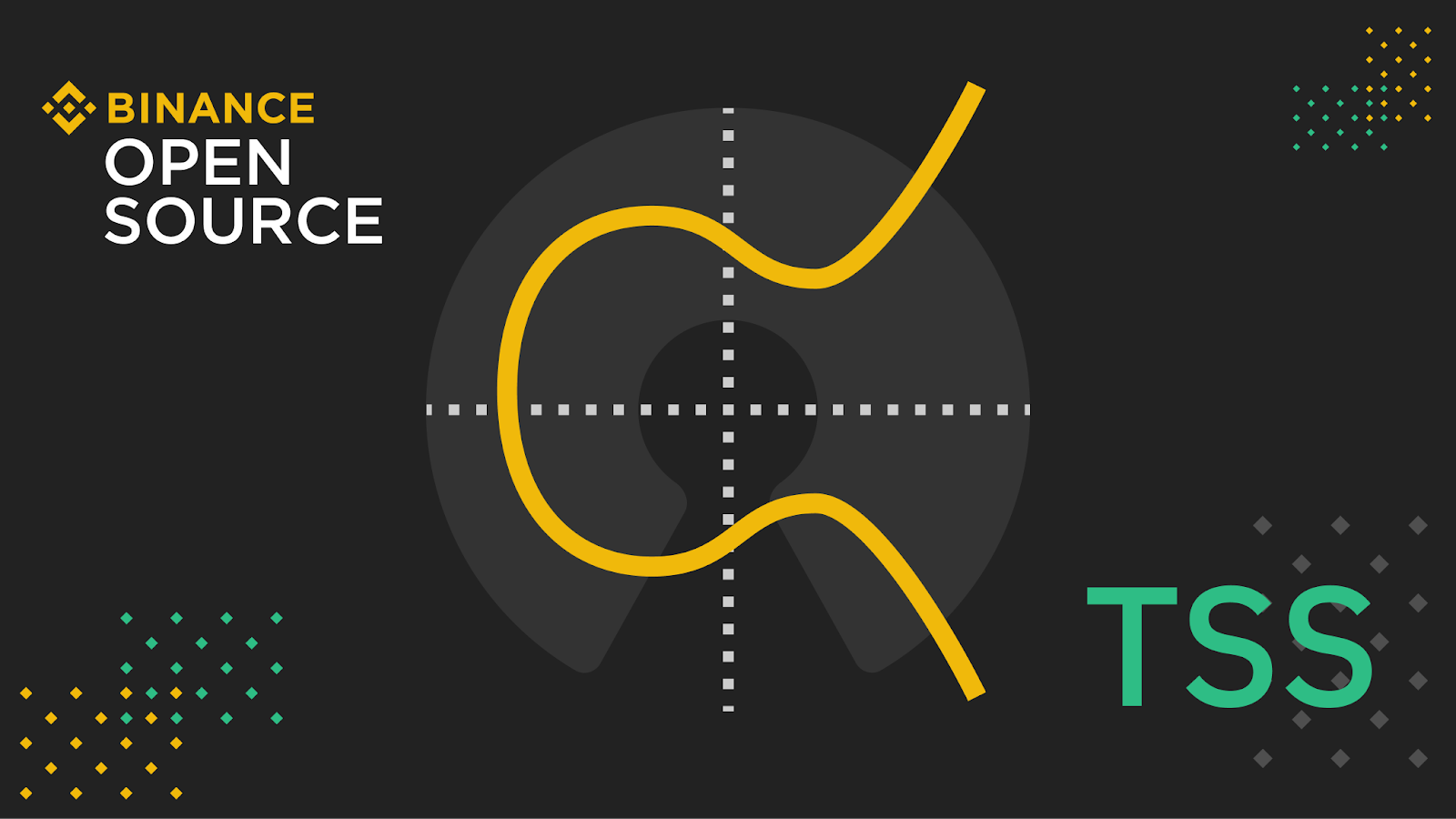 * Binance Lending offers Flexible Deposits. Lenders can redeem the funds they lent out before the maturity date of the lending product. Right now, we offer Flexible Deposits for BNB, BUSD, and BTC.
* Support for deposit/withdrawal of more BEP2 tokens. Specifically: BCHABC, MATIC, and MDA.
* Futures and Margin trading for sub-accounts are now open.
* Pay with BNB for Margin Trading to get a 5% discount on borrowing interest. 
* Binance Futures updates API and Funding Rate Formula.
* Support for CyberMiles mainnet upgrade and BCHABC scheduled protocol upgrade
* Binance Staking completes distribution of all GAS, ONG, VTHO, XLM, KMD, ALGO, QTUM and STRAT staking rewards for October 2019. Also, Stellar staking support is discontinued upon the project's request.
* Binance optimizes API Order Rate limits.
BNB, Binance DEX, and Binance Chain Updates
BNB
* New #UseBNB roundup. Now at 187+ use cases, including at least 98 ways to use BNB as payment, storage, and other functions in various platforms, and 89 projects that use Binance Chain.
*  2,061,888 BNB burned fro Q3 2019. CZ provides further insights about the burn on this blog. 
BNB now available for P2P in China. The Binance app now allows trading BNB through the P2P functions of the app, more known in the country as the OTC feature. 
Binance Chain and DEX
* Binance Chain issues tokens pegged to Litecoin and Bitcoin Cash. The BEP2 tokens are backed by real BCH and LTC assets.
* Binance Chain, CipherTrace work on AML on-chain analytics. With support from CipherTrace, Binance Chain will provide institutional-grade anti-money laundering (AML) controls and transparency.
* Binance DEX announces "Heisenberg" testnet upgrade.
* By the numbers: 46,000,000 block height, 33,000,000 transactions, 300,000 addresses, 160 BEP2 tokens, 115 DEX trading pairs, 50,000,000 USD trading volume.
For more details about the latest improvements from Binance DEX and Binance Chain, read their latest Monthly Update.
Binance Ecosystem and Partnership Updates
* Binance Launchpad completes 10th token sale: Kava. About 42.21% of participants won in the lottery for the token sale. 
* Binance.US lists new coins: DASH, Algorand, Zcash, Dogecoin, BUSD, IOTA, VeChain, Waves, and QTUM. Also, Binance.US deposits are now covered by FDIC insurance, while ACH limits have increased for USD deposits and withdrawals, and VIP structure was updated.
* Binance Academy launched its new app. Download now: iOS | Android. Also, read the following new content from Academy: The Ultimate Guide to Trading on Binance Futures, The Wyckoff Method Explained, Financial Risk Explained, A Beginners Guide to Understanding Risk Management, A Brief Guide to the Parabolic SAR Indicator, and A Beginner's Introduction to Cryptoeconomics
* Binance Podcast new episodes: with NBA player Spencer Dinwiddie, Former FATF Executive Secretary Rick McDonell (Excerpts here), Binance Futures Director Aaron Gong, Brian from Binance Trading, 
* Binance Research new reports: The Rise of Staking: From Theory to Building Large Infrastructure and Global Markets for October 2019. Also: cryptocurrency reports on Kava, Carry Protocol, Arpa, NANO, and Blockstack.
* Binance Guides new episodes: Adjusting your Binance Futures leverage, 
* Binance.US Guides: Opening an Account, Completing Basic Verification, Depositing USD with your Debit Card, Adding a Debit Card
* Binance X published its 2nd newsletter. Highlights here.
* Trust Wallet launched Market Order Book for its multi-DEX feature. 
* Binance Charity works with Women's World Banking, AID:Tech on microinsurance. They signed an MOU to design a new technology platform to spread Caregiver microinsurance product to two million uninsured/underinsured women in emerging markets.
* TravelbyBit 2.0 launches. The revamped site offers better user experience, more competitive pricing, multi-currency display, credit card options, and more!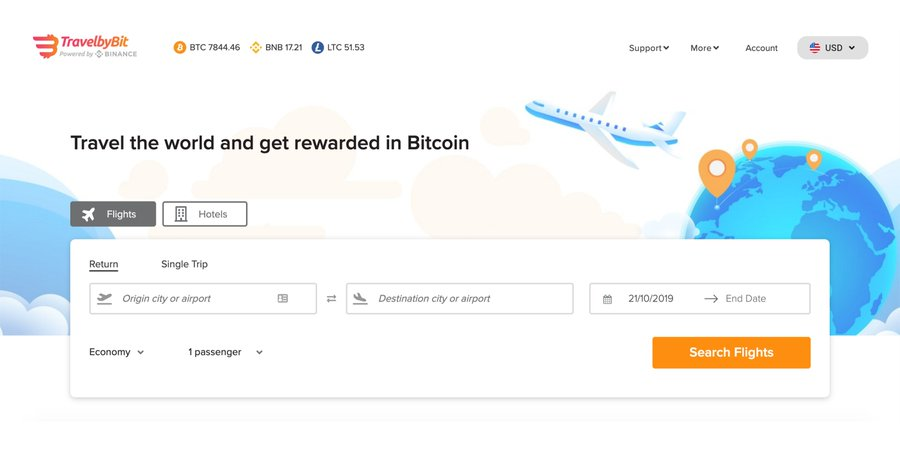 * Binance joins blockchain council of Kakao's Klaytn. Binance has joined the Klaytn Governance Council to partake in the platform's blockchain operation to further developments in bringing mass blockchain adoption globally. 
Binance, Ukraine cooperate on implementing crypto. We will work with the Ministry of Digital Transformation of Ukraine to develop a strategy for implementing blockchain technology and creating new virtual assets in the country.
Binance Community
Online Activities
* New user sign-up bonus. Join Binance, trade until November 17, and win up to 100 BNB. 
* Binance Futures 250,000 USDT Welcome Bonus (Round 2): Concluded in less than 24 hours! 
* Binance Futures 100,000 USDT Welcome Bonus (Round 3): Also concluded! 
* Binance Futures share your position contest. Tweet a screenshot of your open position on Binance Futures for a chance to win BNB. 
* Binance Futures video guide contest. Here are the winners: First place | Second place | Third place
* Binance Halloween pumpkin carving contest. Share your Binance-themed pumpkin and get a chance to win $100 in BNB.
* 700 NGN Referral Bonus for Nigerians. 
* Trading competitions for TomoChain (580,000 TOMO prize pool), IOST ($100,000 in IOST), and QTUM ($120,000 on QTUM)
* Deposit TRC20-USDT competition. Read more here.
* Binance Community Coin Vote AMAs: ARPA and CARRY, with $19,000 in ARPA and CARRY tokens across 14 AMAs, plus a related Share Your Vote promo.
* Binance Launchpad AMAs: KAVA, with $8,050 in tokens given across 11 AMAs, plus a #KavaLottery social media promo.
* Other AMAs (see below)
Global Activities
October 16: Singapore
October 19: Baguio, Philippines
October 22: Moscow, Russia (Super Meetup)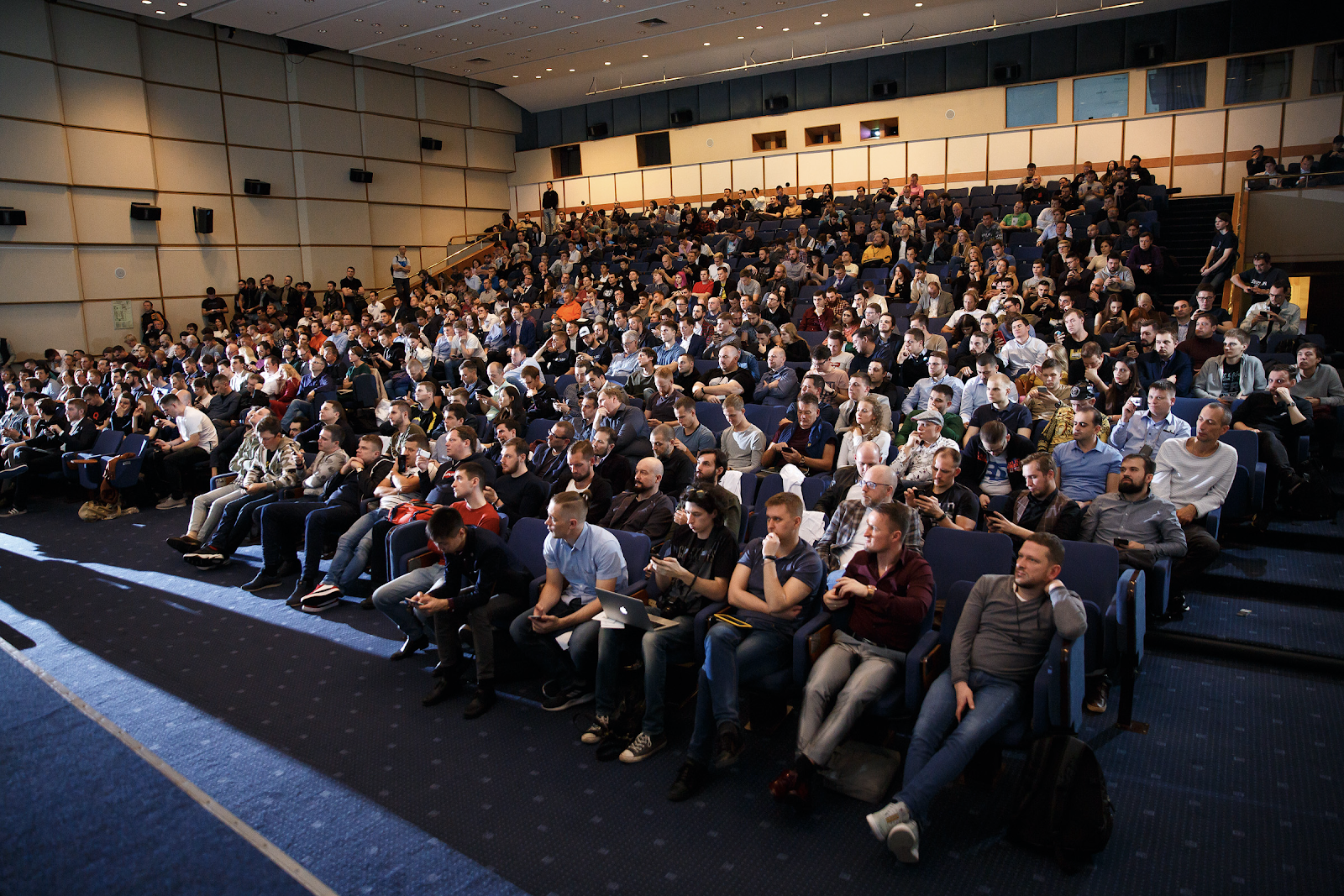 October 22: Istanbul (University Meetup)
October 26: Shenzhen, China
November 1: San Francisco (Binance X event)
November 11: Singapore (Super Meetup)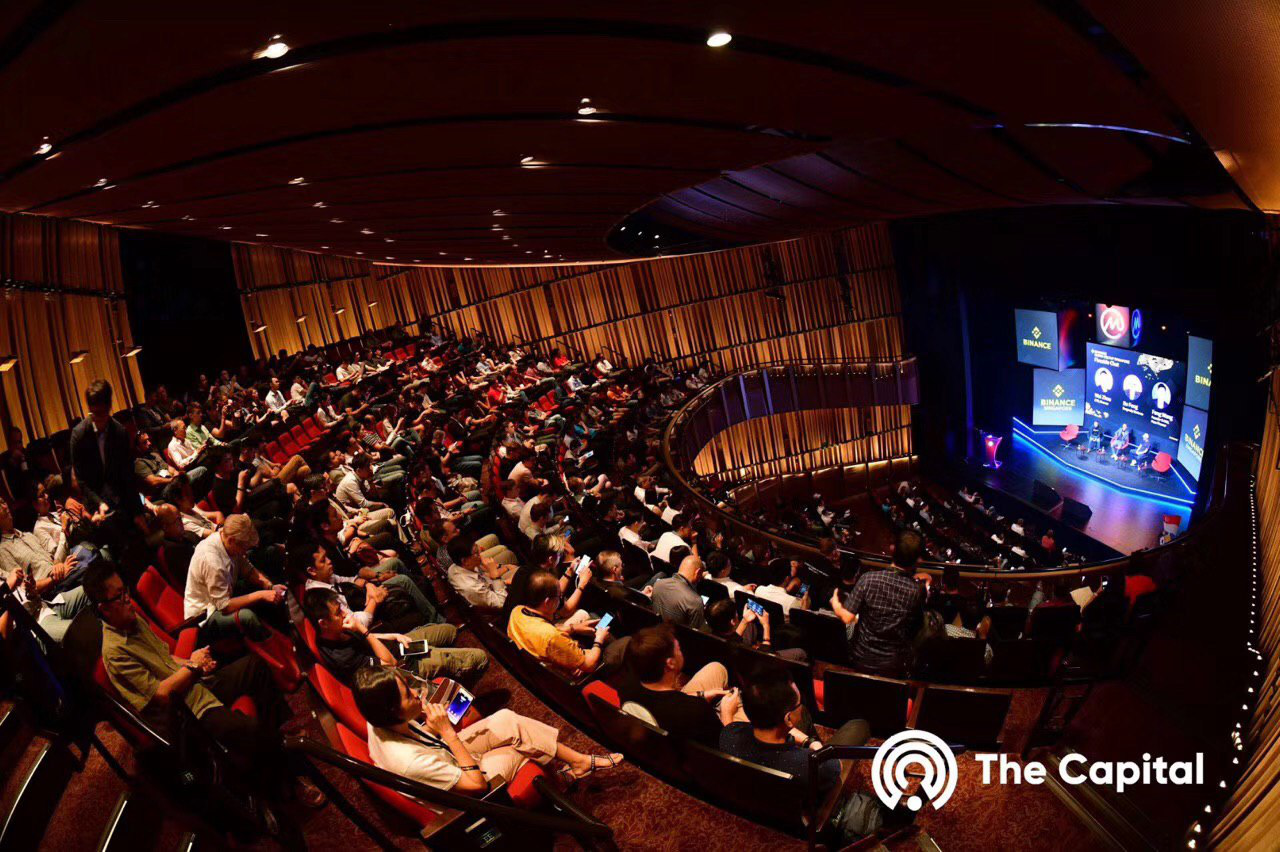 November 14: Milan, Italy
November 14: Nursultan, Kazakhstan
From the Binance Team
Binance CEO CZ was recently in Singapore with the rest of the Binance team for a slate of major crypto events. At Blockshow, he was at a fireside chat with Bloomberg Markets Editor Joanna Ossinger. "The biggest problem limiting mass adoption is the fact that the really secure wallets are really hard to use," he said. CZ was also at The Capital and Singapore Fintech Festival.
In addition, CZ held his 8th AMA. Read the transcript here. In a separate blog, CZ shared his personal tips for communication.
Binance CFO Wei Zhou was a keynote speaker at the World Internet Conference in Wuzhen, China and the Asia Technology Entrepreneurship Conference in Hong Kong.
Binance Charity Head Helen Hai (middle right) discusses blockchain on CGTN, saying, "The technology is to serve the people. It's very important to foster innovation in this".
Binance Futures Director Aaron Gong held his first Binance Futures AMA to address the public's questions about the fast-growing Binance Futures
Bermuda Premier David Burt and Binance Strategy Officer Gin Chao discussed potential MOUs and collaboration after Bermuda committed to accept crypto for taxes.
Gin was also a speaker at the Web Summit 2019, saying, "Short-term applications include native currencies for digital content and services, high friction transactions like remittances and trade finance, and a lifeline to the billions of un- and under-banked."
Bonus: The Binance team provided various insights on the new story from Decrypt's Tim Copeland: "The inside story of Binance's explosive rise to power."
Follow Binance on Instagram, Twitter, and Facebook to stay up-to-date with our latest announcements. Join our official Binance Telegram group to participate in discussions with our users, staff, and volunteers.